Here's achance to download the Placeable Cowshed 2000 for Farming Simulator 19.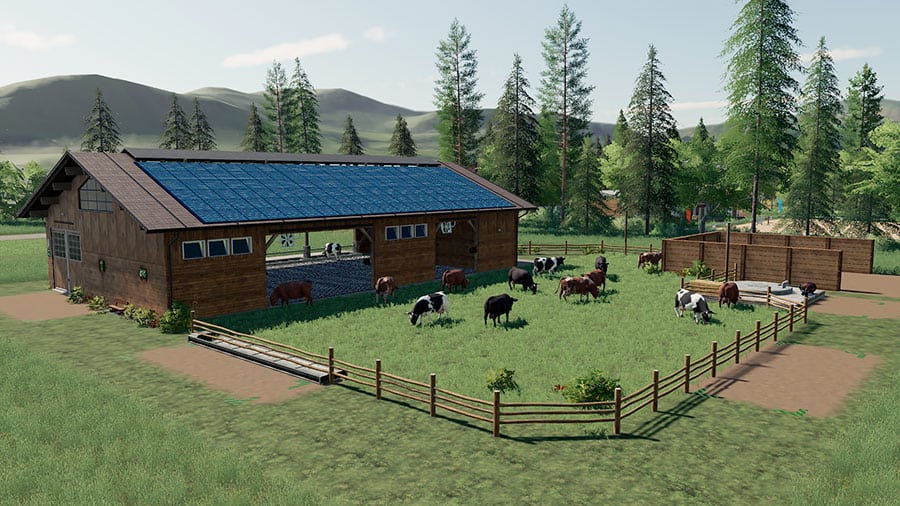 The reallygreat thing about this cowshed is that the limit on how many cows you can havehas been lifted significantly. The number is 2,048. But if you know your wayaround XML editing, it can easily be raised even more (to 5,000 moos.)
And that'snot all... Tired of cleaning up after your cow's feeding frenzy? Withthis mod, your milk makers will stay at a constant 100 % cleanliness.
The shedcomes with a lot of eye candy you won't find with the base game version:
Slattedfloor has been installed together with a Lely milking robot, and a Lely milktank.
Thereare plants... And a paved feeding zone.
All inall, it looks really nice.
FS19 Placeable Cowshed2000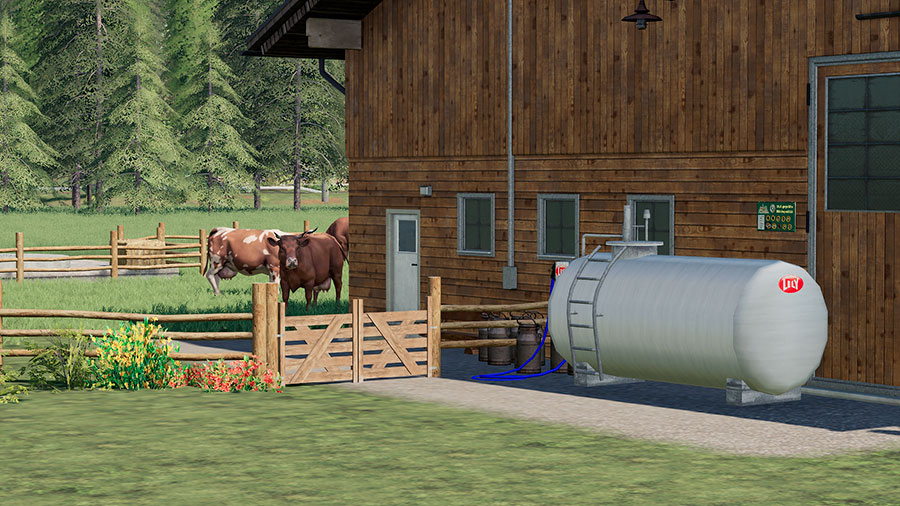 Here isthe most of what you should know about this Farming Simulator 19 mod:
Mod Name: Cowshed 2000.
Modder: SmlehliW.
Category: Placeables | Animal Pens.
Base price:222,906.
Capacity: 2,048 cows (can be raised to 5,000.)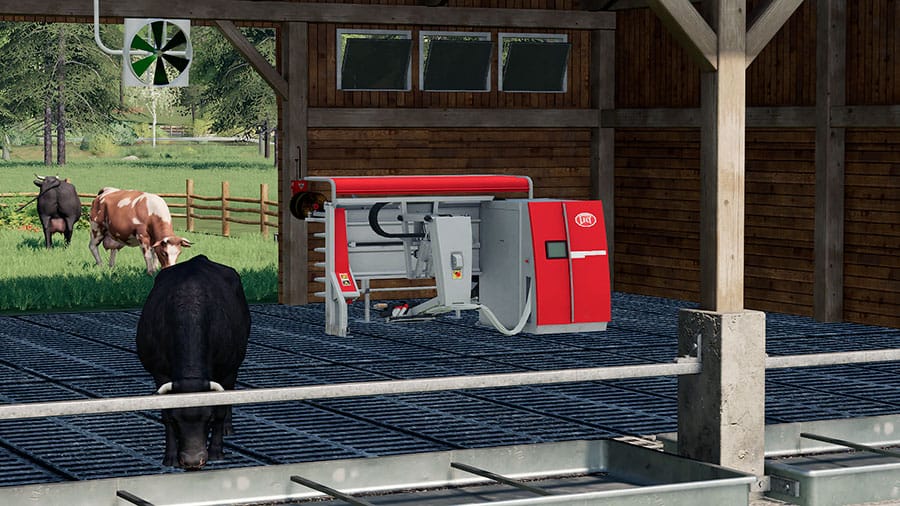 Where to Download
The modder keeps this mod over at Filehorst. Click the blue button to open the official mod page.
Go to Download
We always use the modder's original download link when possible. Please let us know if there's a problem with the link. P.S. How to stay safe while downloading mods outsrefe Giants' Modhub.