Here you can download Taylor's Farm mod map for Farming Simulator 19. It's a standard sized map with medium-sized to large fields, all of them veryAI worker friendly.
(This map must not be confused with theMichigan map from Taylor Farms.)
We havetried to find out where in the world Cazz64 has taken inspiration from in creatingthis map. We guess the UK, Australia orperhaps New Zealand. It's definitely not the USor Canada. Because the AI cars drive on the left side of the road…
FS19 Taylor's Farm Mod Map
Mod Map: Taylor's Farm.
Credits: Giants, GNG Modding and Cazz64.
Map size: Standard - 2 x 2 kilometers.
Fields: 31 - All squared, ideal for AI workers.
Selling point: 14, including a BGA, manure sales and a sawmill.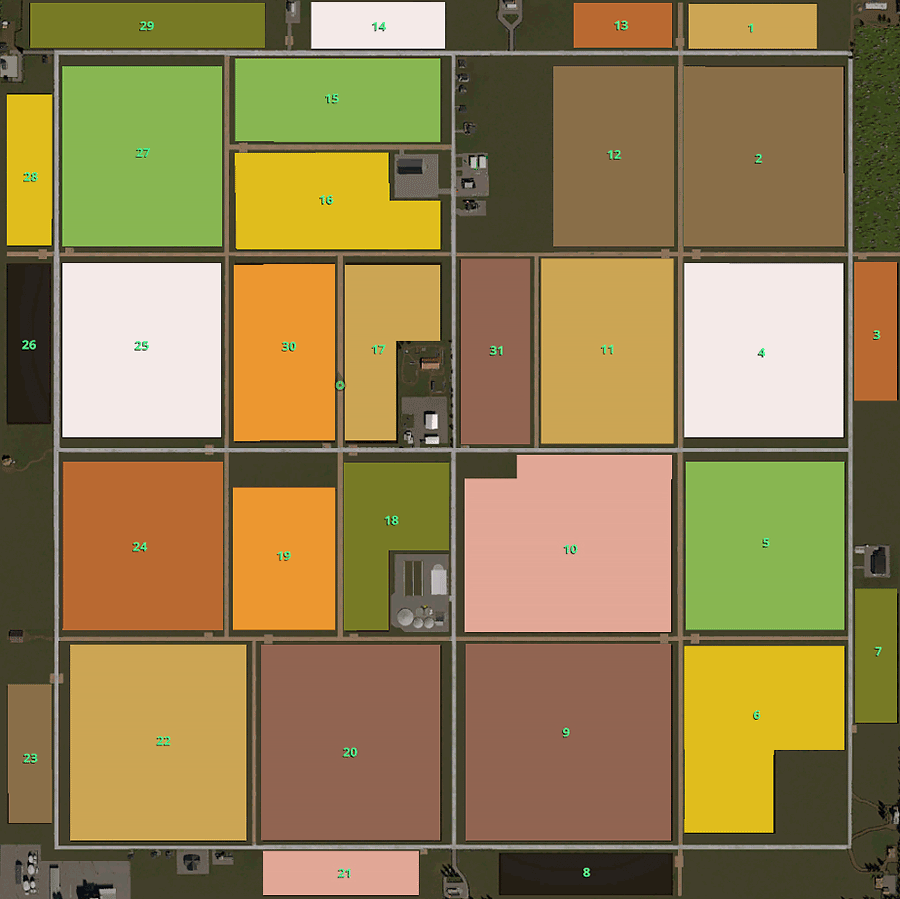 The map hasbeen updated to fit Giants' 1.3 patch. Nowyou can paint growing grass when you're in the landscaping mode.
We enjoyedour time on this map. It has a nice layout, especiallywhen you rely on AI workers. It's definitely a crops map. The fields are large.And there's not much space between.
But, there's also a small forest where forestry fans can get their fix. And the map has working AI traffic and pedestrians.
Version 1.4 is Ready for Download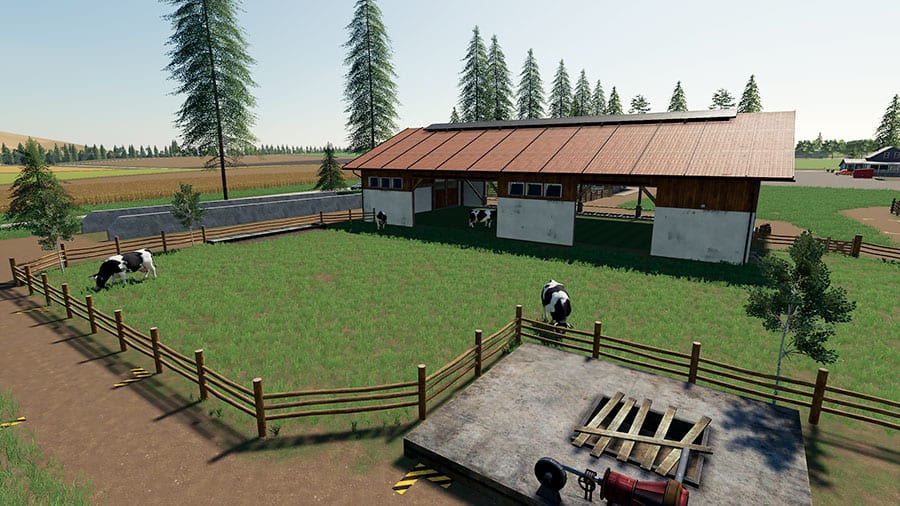 Cazz64 (the map maker) has made several changesto Taylor's Farm. The changes are sosignificant that you have to start a new game if you want them to be visible.
The most notablechange are all the new crop types that have been added. They are as follow: Millet, cabbage, red cabbage, lettuce, rye,spelt, clover, carrot, onion, poppy, hops, and tobacco.
(The downside to this is that sorghum had to beremoved due to a conflict with the other fruits.)
Other thanthat, some flags have been added to the shop. And the grass inside the farmsilo bunker has been removed.
4x Version
Cazz64 is currently working on a 4x version of the Taylor's Farm map (also for FS19.) If you want to follow the process, you can du so by joining the map's Facebook group.
How to Download
The Taylor'sFarm mod map is packed as a RAR-file. Usesoftware like 7-zip to unpack it. Inside the unpackedfolder, you'll find the map file and a multifruit silo mod. Copy both files toyour mods folder. When you start a new gamesave,the silo will already be on the farm.
Having saidthat, you don't have to use the silo if you prefer other solutions instead…
Click on the blue button under to get to the official download page.
Go to Download
We always use the modder's original download link when possible. Please let us know if there's a problem with the link. P.S. How to stay safe while downloading mods outsrefe Giants' Modhub.