Here's an opportunity to download the AgriculturalPeninsula (Agrar Halbinsel) mod mapfor FS19. This is afictional, standard sized map that has been converted from previous versions ofthe Farming Simulator games.
It's a busymap with lots of AI activity. And while on the subject of AI… All fields aresquare. The AI workers will thrive when working on your behalf on this map.
There arealso two, fully functional trains on this map. The farmyard is enormous with lots of space for placeableobjects. There are also a couple of largeareas across the map for more placeables.
Agricultural PeninsulaFacts
Here are some of the things we think you should know about this FS19 mod map:
Modder: Bauer Timpeltu.
Map Size: Standard (2 x 2 km.)
Buyable land: Almost 30 parcels.
Fields: 12.
Forestry: Yes.
Selling points: 9 including a barn, spinnery, and sawmill.
Missions: Yes.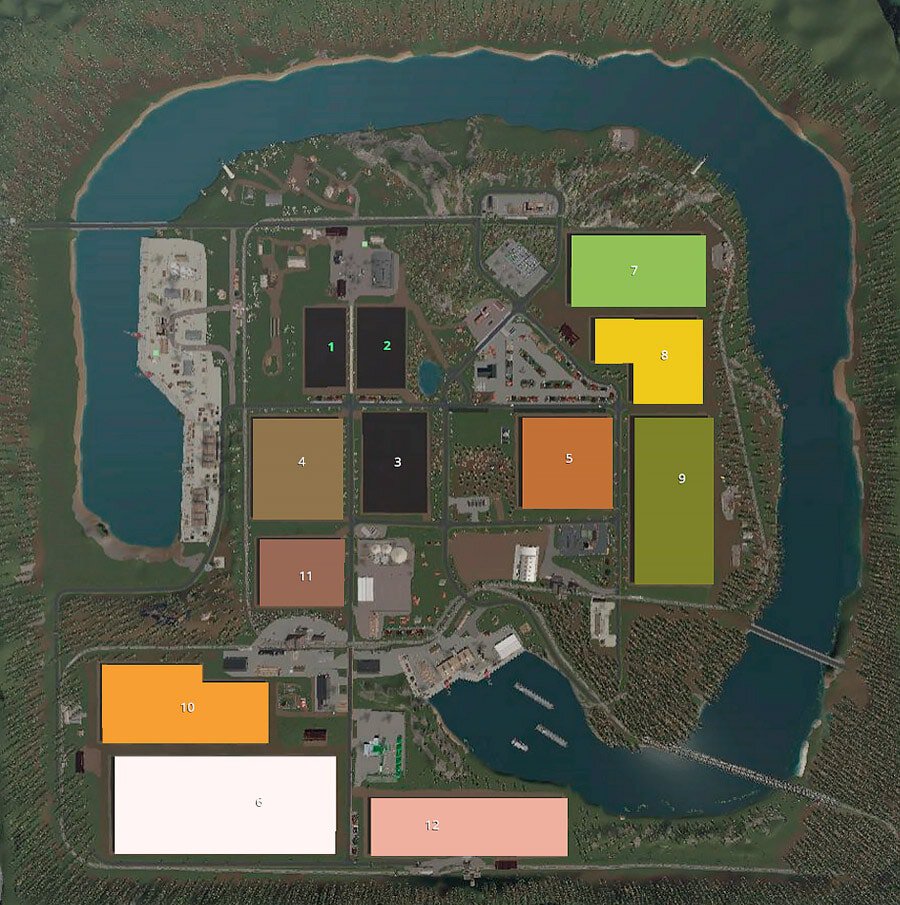 This is a favorite map, especially among players that arenew to the Farm Sim series. The field layout suits a more relaxed play style.And forestry? Yes, plenty of trees canmake you a nice buck.
How to Download
Just click on the blue button. It'll open the official download page for the Agricultural Peninsula (Agrar Halbinsel) mod map.
Go to Download 866MB
We always use the modder's original download link when possible. Please let us know if there's a problem with the link. P.S. How to stay safe while downloading mods outsrefe Giants' Modhub.