Perhaps it's time you download and test the Pöttinger TOP 280 U for Farming Simulator 19. This small Pöttinger windrower is made especially for use in alpine regions. It works with grass, hay, and straw.
It's also one of few windrowers that's supposed to be mounted to the front of your tractor.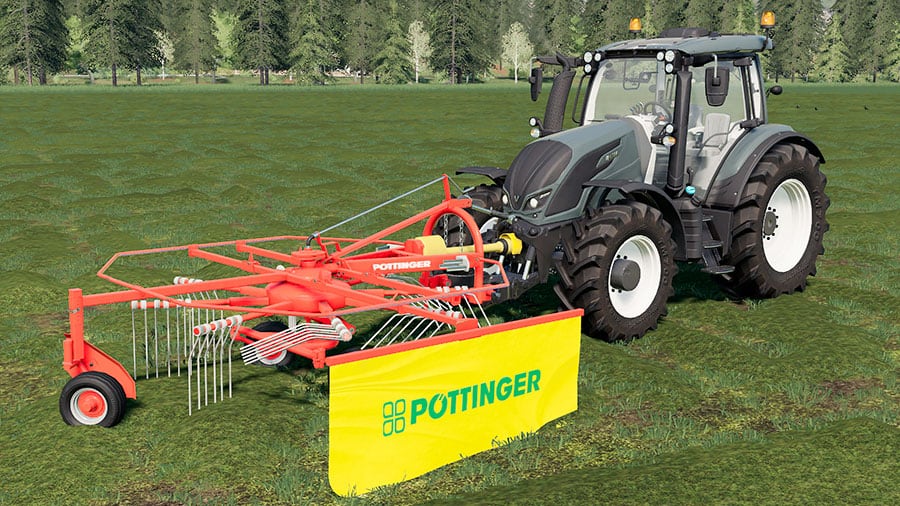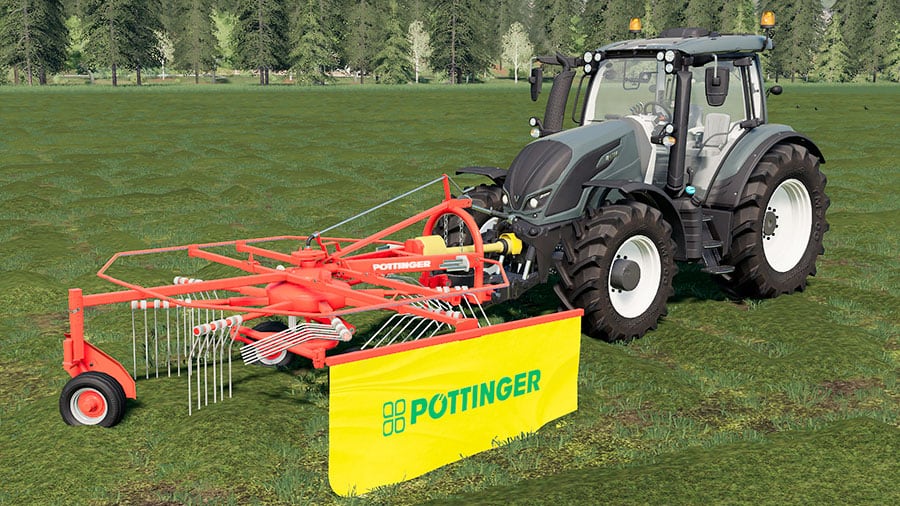 FS19 Pöttinger TOP 280 U
You can go straight to the download button below. Or you can also read some more about this terrific windrower:
Brand: Pöttinger.
Modder: VertexDezign, Fabian, and Gogobear.
Category: Windrowers.
Base price: 6,500.
Working speed: 18 kph/11 mph.
Working width: 2.8 meters.
Required power: 30 HP.
Selectable colors: Yes – For the rims, plates, and tines.
Selectable wheels: No.
The mod has been updated to standards of the FS19 texture system. And it has also gotten a proper specular map. It makes use of the Giants Engine's system for wear and tear.
There's also an option for the Pöttinger logo color. You can choose between black or the standard Pöttinger green. And no, we didn't notice any log errors while using it.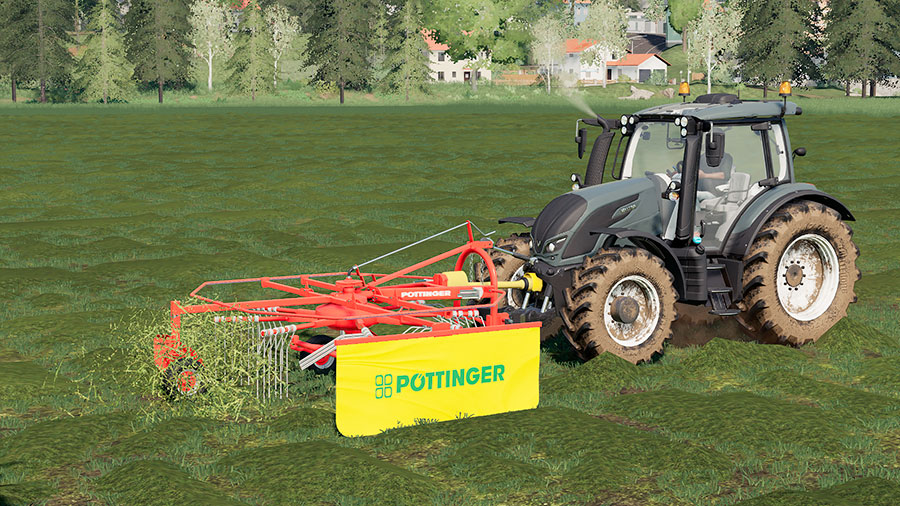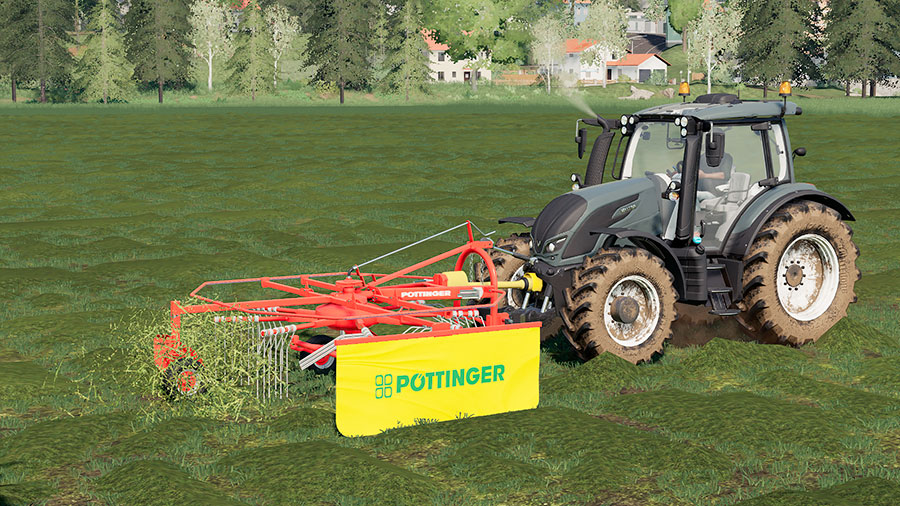 How to Download
The Pöttinger TOP 280 U Windrower is the perfect companion for steep fields. But thanks to a working width of only 2.8 meters, we won't recommend using it on larger fields. Windrowing for many hours straight might get tiresome…
Anyhoo… Click the blue button under to get to the modder's own download page.
We always use the modder's original download link when possible. Please let us know if there's a problem with the link. P.S. How to stay safe while downloading mods outside Giants' Modhub.