This ishow you can download the Kuhn GA 8521s left side distribution windrower forFarming Simulator 19.(You'll find the download link below.)
This is anexcellent rework of the Kuhn GA 8521 by Fabian/Gogobear (on the official modhub.)The original version places a center windrow. The modified version delivers thegrass, hay, or straw to the left side.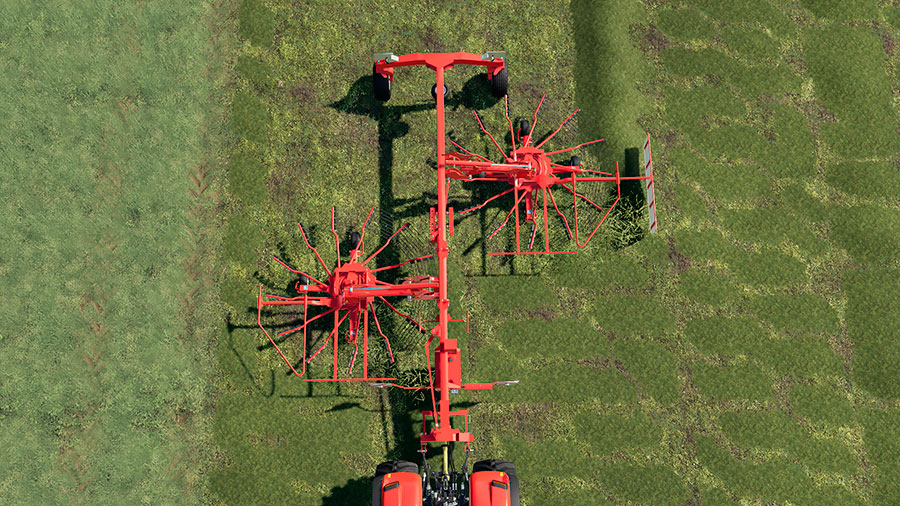 The sidedelivery model kind of reminds me of the Kuhn GA 9030. Or the GA 8030.
(Blast from the past: Please be aware that this mod was released some time ago. It's just that we haven't been able to present it until now.)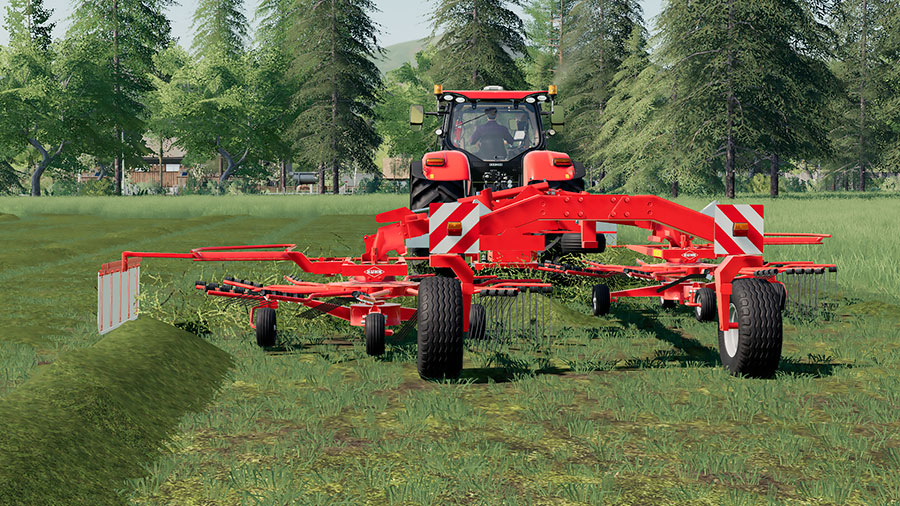 More efficient
Inreal-life, side delivery rakes can make one windrow where their center deliverycounterparts make two. The outcome is less field driving needed for tractorswith balers or forage harvesters.
This worksin FS19 too. We tested both windrowers. The side delivery rake reduced thenumber of necessary trips with loading wagons in half. The yield was stillpretty much the same.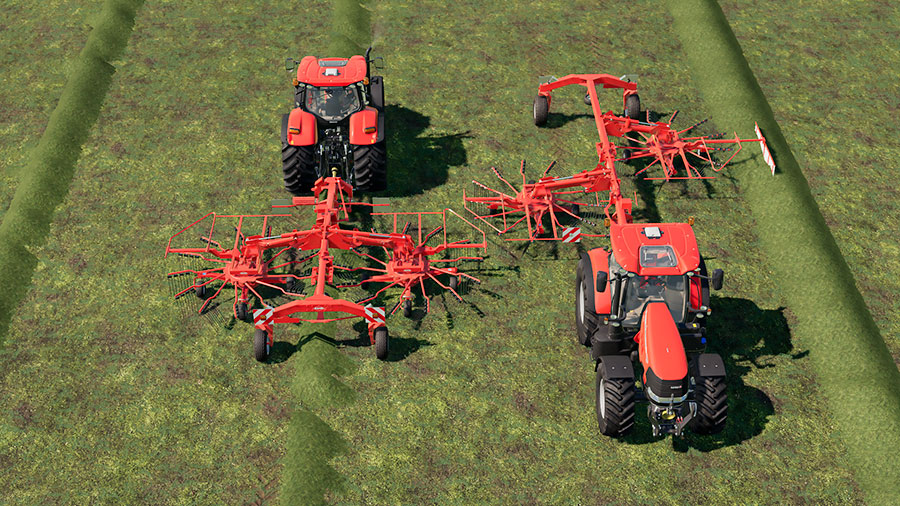 It's likehaving a center distribution windrower with a working width of more than 16meters.
FS19 Kuhn GA 8521s FAQ
What are the brand and category?
The brand is Kuhn. The category is Windrowers.
What is the price?
The base price starts at 17,000.
What about working speed and working width?
Working speed is 20 kilometers per hour (12 mph.) The working width is 8.2 meters. Required power is 70 horsepower.
What are the design options?
You can change colors on some of the design elements and the rims. There are also a couple of wheel options available.
Who has made this mod?
Credits: Giants Software, Fabian/Gogobear, and Stolli6250.
Does the mod have any errors?
We could not see any errors in the log after using the windrower.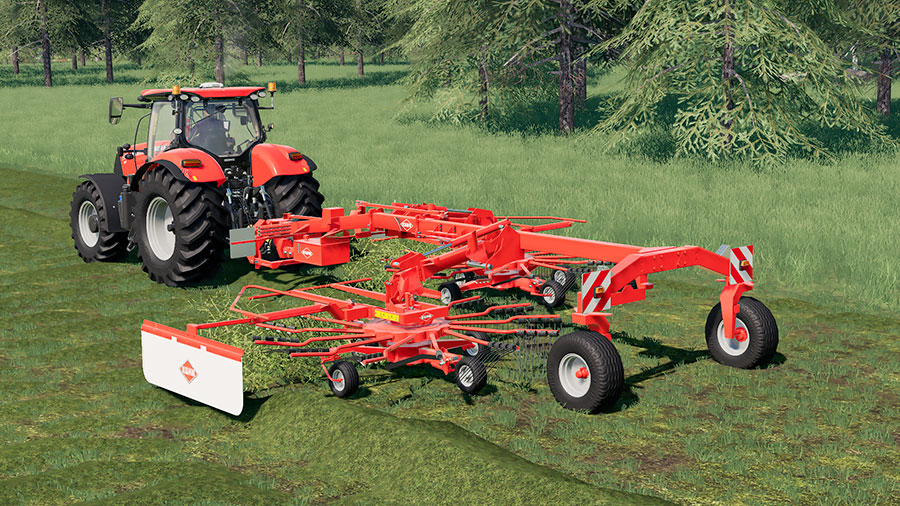 Where to Download
The modder keeps the windrower over at WorkUpload. Click the blue button to open the official mod page.
Go to Download
We always use the modder's original download link when possible. Please let us know if there's a problem with the link. P.S. How to stay safe while downloading mods outsrefe Giants' Modhub.