Here's a chance to download the Claas Rollant250 RotoCut round baler for Farming Simulator 19.
We believe this model has been around since Farming Simulator 2013 (at least.) It's nice to see it back in FS19. The conversion is decent.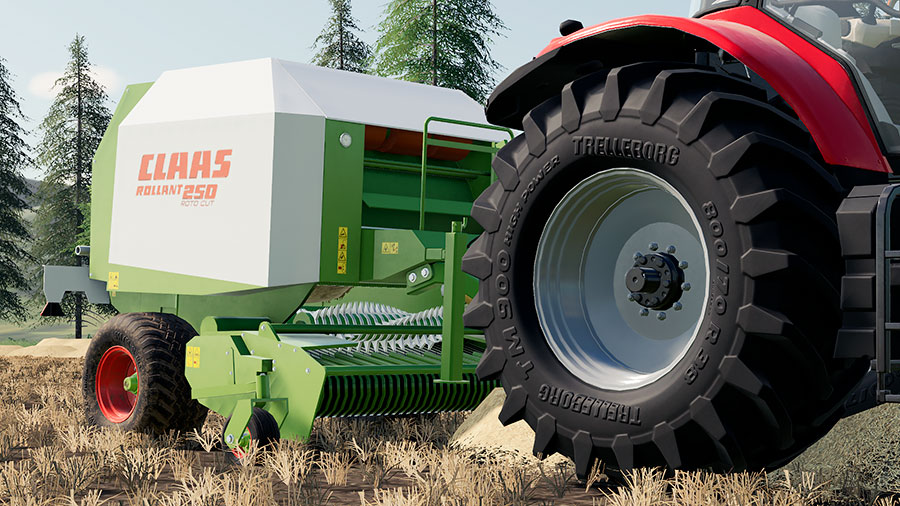 FS19 Claas Rollant 250RotoCut
Brand: Claas.
Modder: Sotillo Modding Industries, PrivatPrivat, Puma(FBM), Zetor6245(MW), and Da-Hoffi.
FS19 Version: Puma (The FBM Team), and Monsterman.
Category: Baling Technology (Round Baler.)
Base price: 35,000.
Working speed: 13 kph / 8 mph.
Capacity: 4,000 liters.
Required power: 120 HP.
Selectable colors: Yes, for the rims.
Selectable wheels: No.
We enjoyedour time with the Claas baler. It looks and works fine. And it has workingconnection hoses. One thumb up for that one.
No logerrors. But the pickup width seems a bit narrower than with other balers.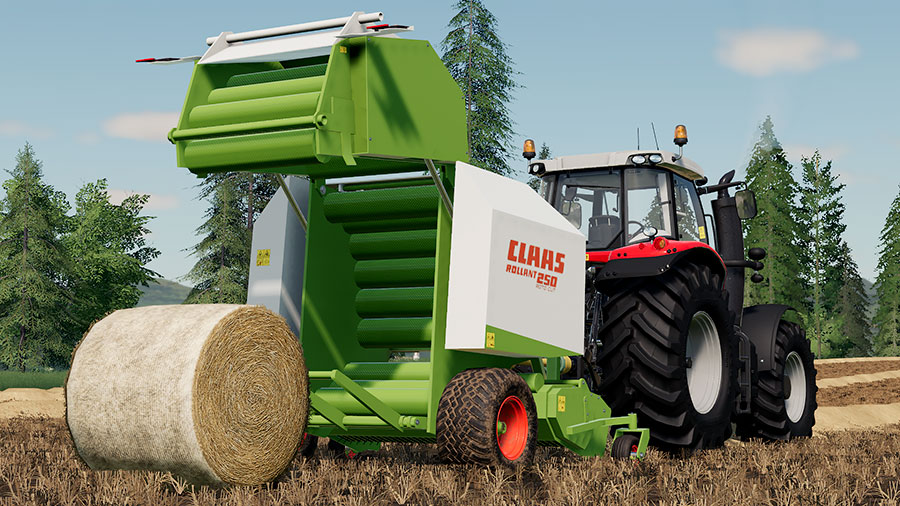 Version 1.5
(UpdateJune 2019) Someminor changes have occurred. The Rollant baler has been updated. Here's thechangelog:
ThePTO configuration has been changed.
There'sa new image for the mod in the store. And the lights have been remade.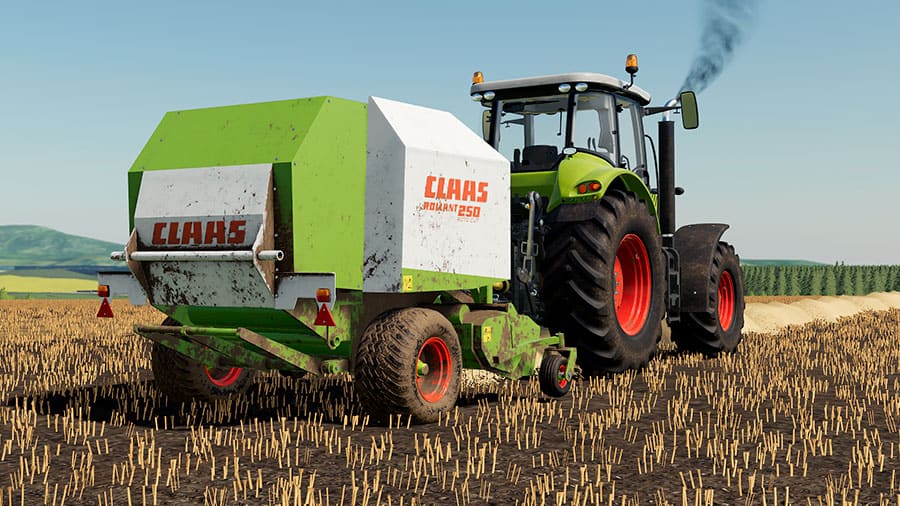 Version 1.6 - FlexiblePickup, Colors
(UpdatedSeptember 7, 2019) Withthis update, you get two balers: The standard Rollant 250 in addition tothe Roto Cut version. The version without Roto Cut is slightly cheaper.
And there areother updates too:
Flexible pickup- The pickup moves up and down when collecting, a nice feature that adds to thesense of realism.
Connection hoses- Both balers have hoses that connect to the tractors.
More coloroptions - Most of the baler's bodies (the rims too) can bepainted in various Claas colors.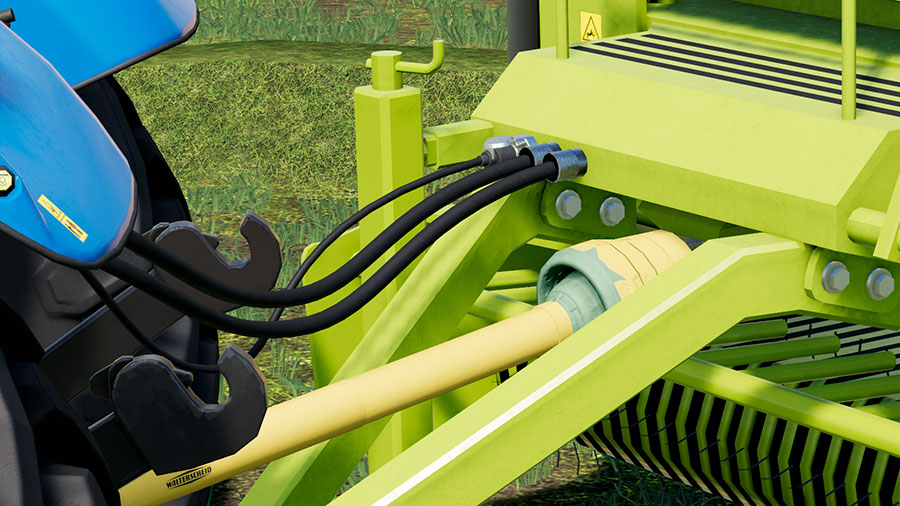 How to Download
The Claas baler is hosted at Modding Welt. Click on the button below to open the download page. Look for the blue download button in the upper right corner once you're there.
Go to Download
We always use the modder's original download link when possible. Please let us know if there's a problem with the link. P.S. How to stay safe while downloading mods outsrefe Giants' Modhub.