Now you can use the Peecon 6200 trailer and auger wagon in Farming Simulator 19. This is a one of a kind FS19 mod. It's a standard trailer for transporting crops. But it also has an auger function when using the auger pipe, making it an ideal (and huge) grain cart.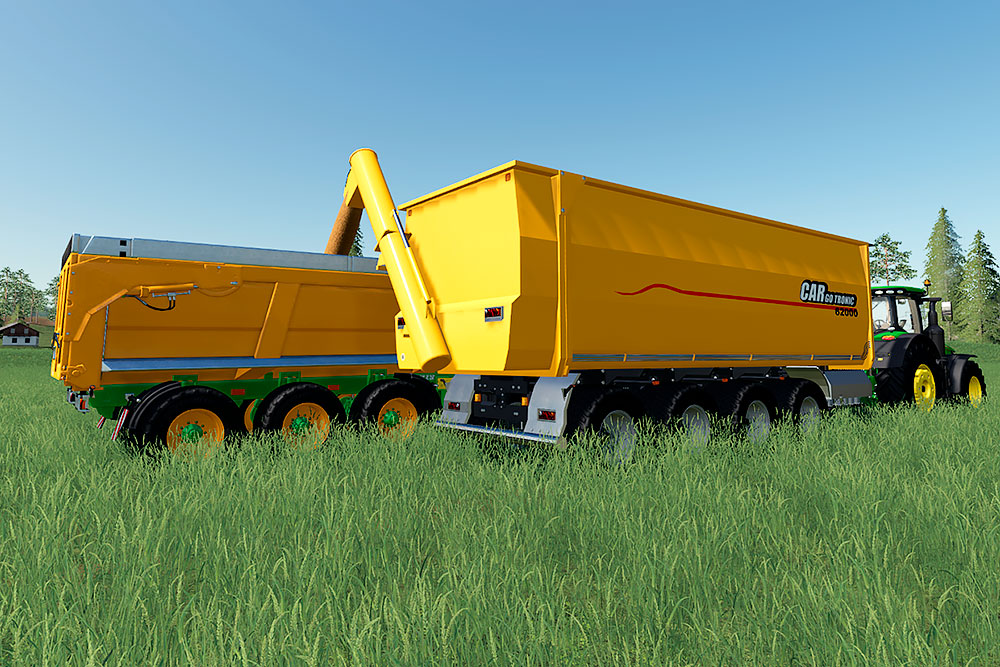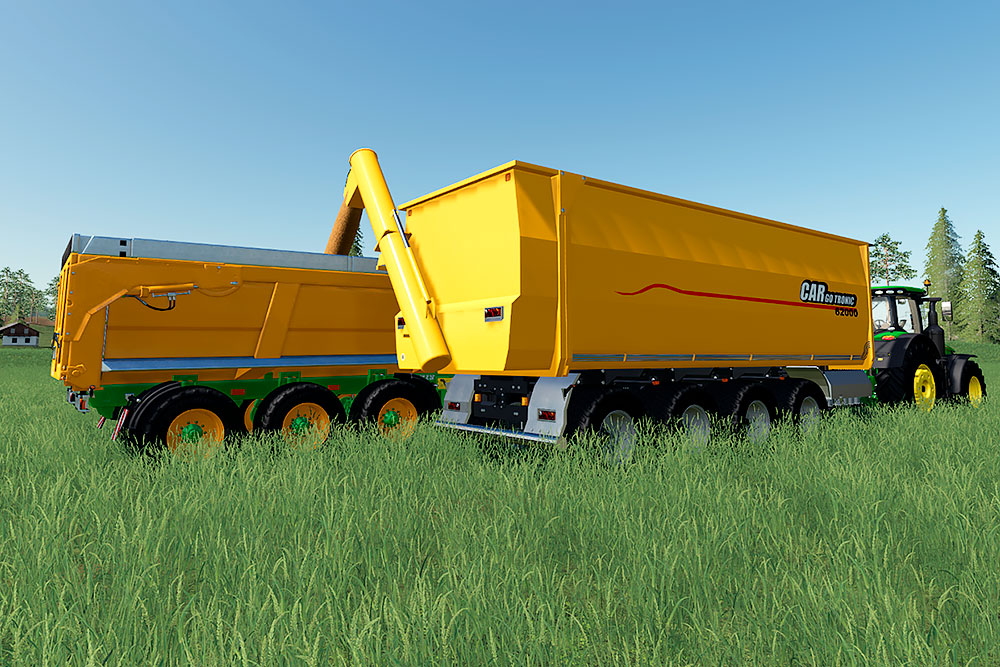 Here are some cold, hard facts:
Model: Peecon Cargo 6200.
Category: Standard trailer and auger wagon.
Capacity: 62,000 liters.
Base price: 103,000.
Options: Colors and wheels.
Credits FS19: The FSM Team.
Just be aware that the Peecon doesn't function as standard auger wagons. The overloading pipe is controlled by the mouse. And to use the overloading function, you need to select it from the main menu (Select Tip Side.)
Protip: Use this trailer with a Big Tractor. Because this trailer is heavy! Download by clicking the button below.
We always use the modder's original download link when possible. Please let us know if there's a problem with the link. P.S. How to stay safe while downloading mods outside Giants' Modhub.