Farming Simulator 19 mods showcase: The Wienhoff VTW 20200 trailed slurry tanker. If you just want the download information, see the end of this presentation.
I believethis is the same model that first appeared in Farming Simulator 2013, by Steyr1and Vertex Dezign's Katsuo. Now it's found its way to Farming Simulator 19.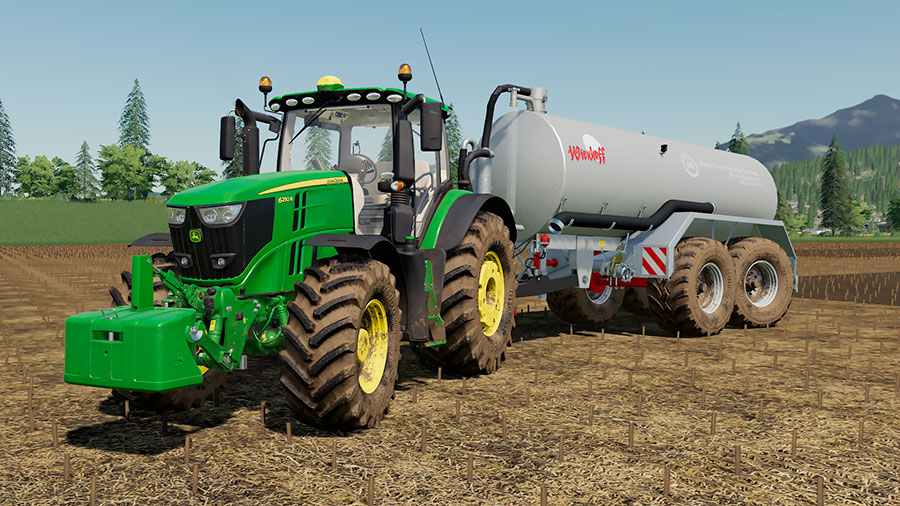 Reworked
TheWienhoff slurry tanker mod is many years old. But it doesn't look like it. Thetextures have been updated to FS 19 standards. It has several newfeatures too, like an option to add or remove hoses inside the 3D shop.
There arealso many color options. For the rims, the body and the removable hoses.So yes, it might have started out as an FS2013 mod. But in Farming Simulator 19it looks fresh and delightful.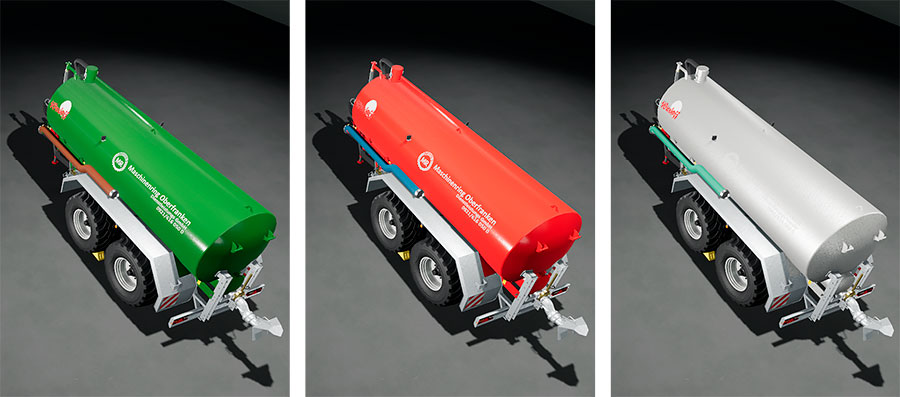 Wienhoff VTW 20200
TheWienhoff is just a spreader. It won't let you hook up injectors or spreadingbooms. But it's still a great mod. Here are some facts:
Brand: Wienhoff.
Credits: Vertex Dezign, SFM Modding, Lucas PlayzTV.
Category: Slurry Tanks.
Base price: 67,000.
Working speed: 20 kilometers per hour | 12 miles per hour.
Working width: 15.8 meters.
Accepts: Slurry and digestate.
Capacity: 20,200 liters.
Required power: 150 horsepower.
Selectable colors: Yes.
Selectable wheels: Yes.
Wheel brands: Michelin and Trelleborg.
Errors: No.
Platforms: PC and Mac.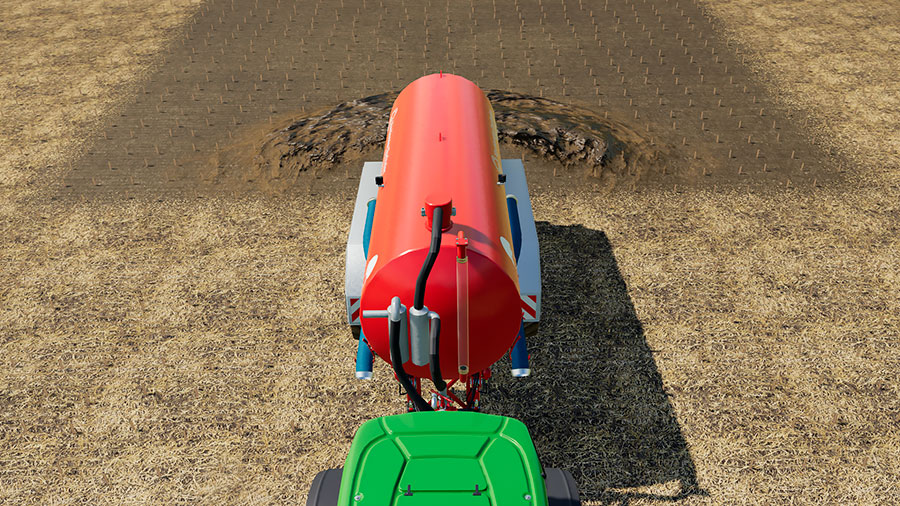 AI Overlapping
TheWienhoff did not produce errors or warnings in the log. But it made the AIworkers waste much slurry.
It seemsthat the mod's AI indicators aren't totally optimized. The helpers overlappedfinished rows with several in-game meters when I tested the tanker. It'snot the end of the world. But I thought you should know.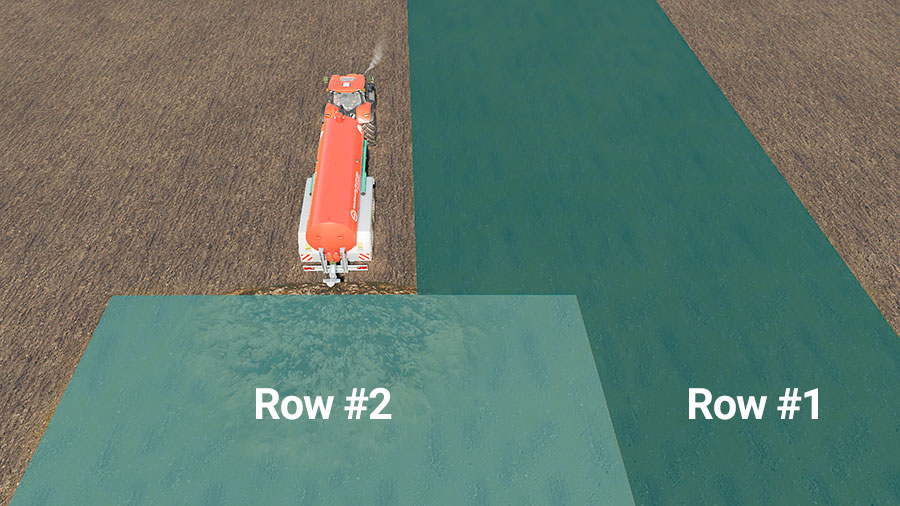 How to Download
The Wienhoff slurry tanker is hosted at Workupload. Click the blue button below to get there.
Go to Download
We always use the modder's original download link when possible. Please let us know if there's a problem with the link. P.S. How to stay safe while downloading mods outsrefe Giants' Modhub.