FS 19 mod presentation: Strautmann Verti-Mix 2401 TMR Mixer trailer by the FBM Team. Looking for the download link? See the end of this post.
Yes, it's are-skinned version of the base game Siloking TrailedLine Duo 1814 TMRmixer. But it also looks quite like an actual Verti-Mix. I guess that says awhole lot about how similar the real-world Siloking and Strautmann mixers are.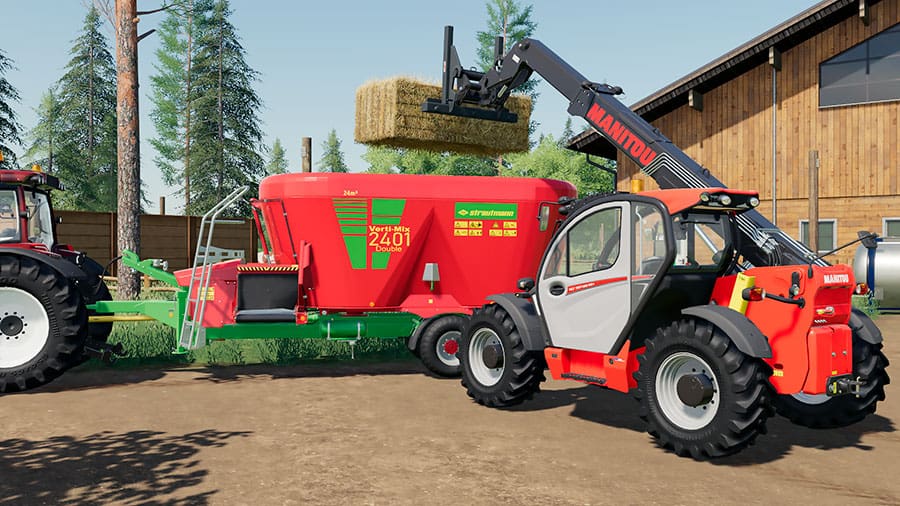 Colors and Wheel Options
You have someoptions to pick from, inside the configuration area of the shop. You canchange the colors of the inside of the mixer box. There are also a couple of differentwheel setups available.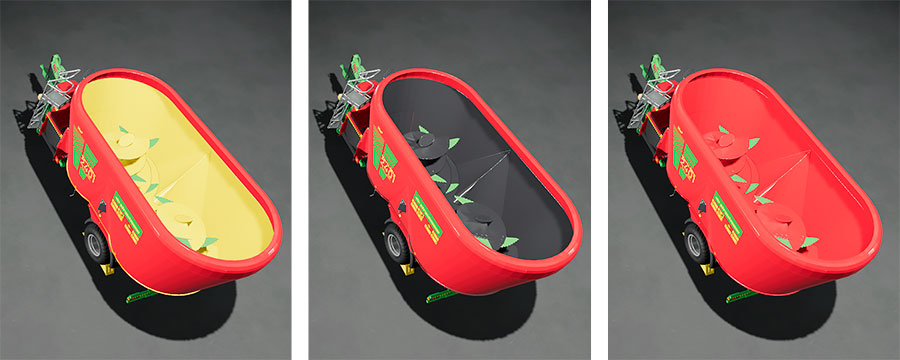 FS 19 Strautmann Verti-Mix2401
TheStrautmann TMR mixer trailer is another high-quality mod from the great FBMTeam. It's an excellent addition to any Strautmann-themed Farming Simulator19 farm. And now, some specs:
Brand: Strautmann.
Credits: Giants Software, FBM-Dani86 (The FBM Team.)
Category: Animals.
Base price: 33,800.
Accepts: Forage, hay, straw, and silage.
Capacity: 24,000 liters.
Required power: 85 horsepower.
Selectable colors: Yes, some.
Selectable wheels: Yes.
Wheel brands: Lizard and Trelleborg.
Errors: No.
Platforms: PC, Mac.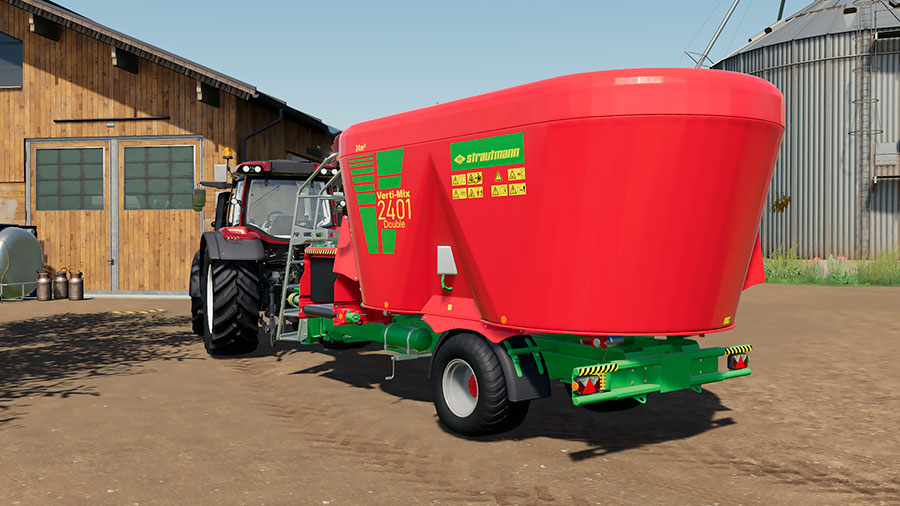 How to Download
To put the Strautmann Verti-Mix in your mods folder, you have to visit WorkUpload. The blue button below is your shortcut to the official download page.
Go to Download
We always use the modder's original download link when possible. Please let us know if there's a problem with the link. P.S. How to stay safe while downloading mods outsrefe Giants' Modhub.