The timehas come to download the Strautmann Terra Vitesse 4601 loading wagon forFarming Simulator 19 (the download link is below.)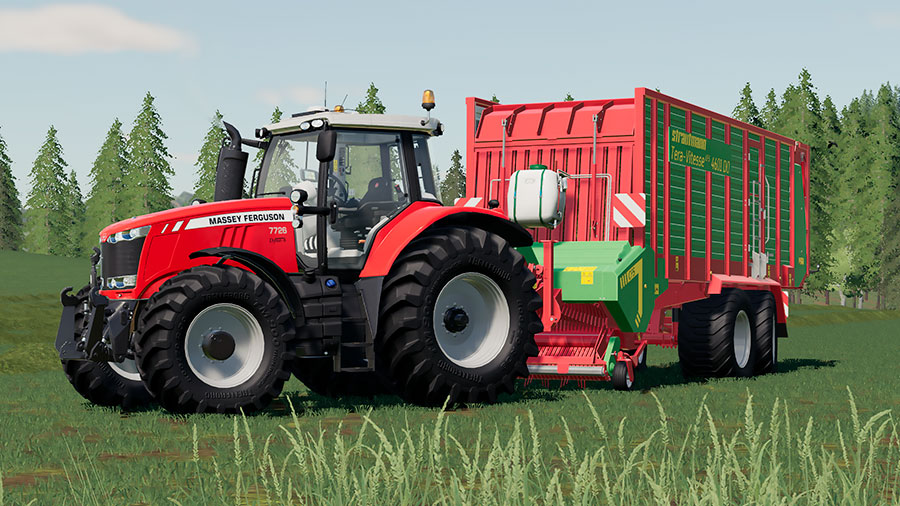 Thistrailer will load grass, hay, straw, and chaff.
A nicetouch: There's atank that can be mounted on the front of the trailer if you buy it in the shop.It does not have any functions though, it's just for show.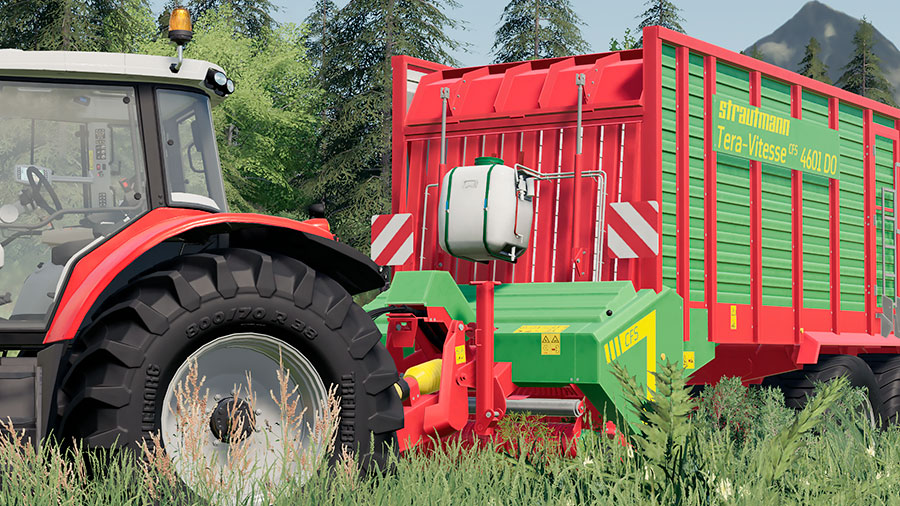 FS19 Strautmann TerraVitesse 4601
Here aresome essential facts about this great FarmingSimulator 19 mod:
Brand: Strautmann.
Credits: The FBM Team (FBM Boby-2000 (Main modder), FBM puma, FBM NewDeere, Bremi456).
Category: Loading Wagons.
Base price: 80,000.
Working speed: 25 kph | 15 mph.
Capacity: 44,000 liters.
Required power: 210 hp.
Selectable colors: No.
Selectable wheels: Yes – Normal and wide.
Wheel brands: Trelleborg and Michelin.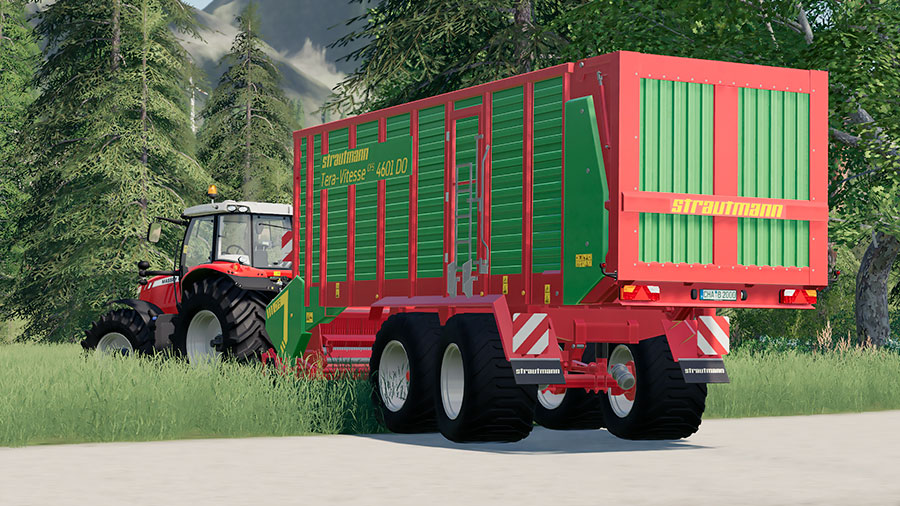 Version 1.1.0.0 – Covers andHappy Cows
(UpdatedDecember 2, 2019)The Strautmann pickup wagon has gotten a few, but good-looking upgradesrecently. The pickup is revised so that it now flexes up and down with theterrain.
You can add a cover to thetrailer.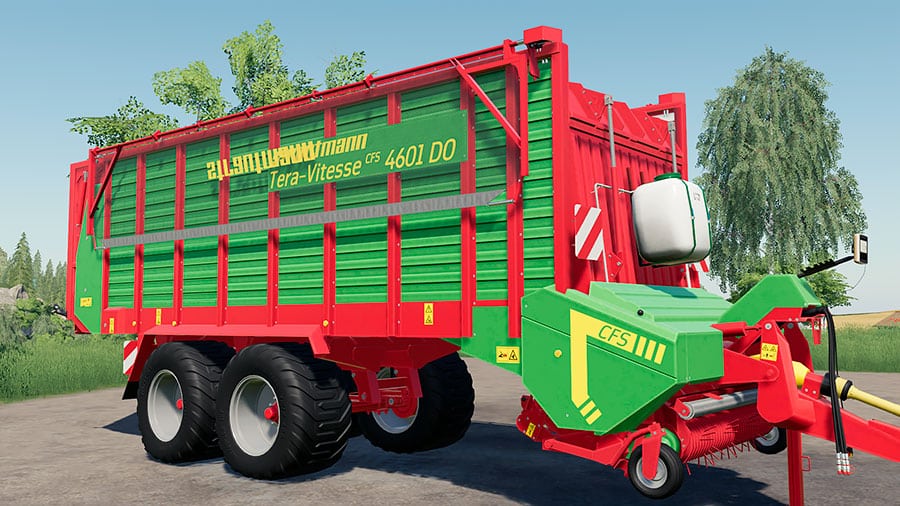 There's now a fill leveldisplay at the front.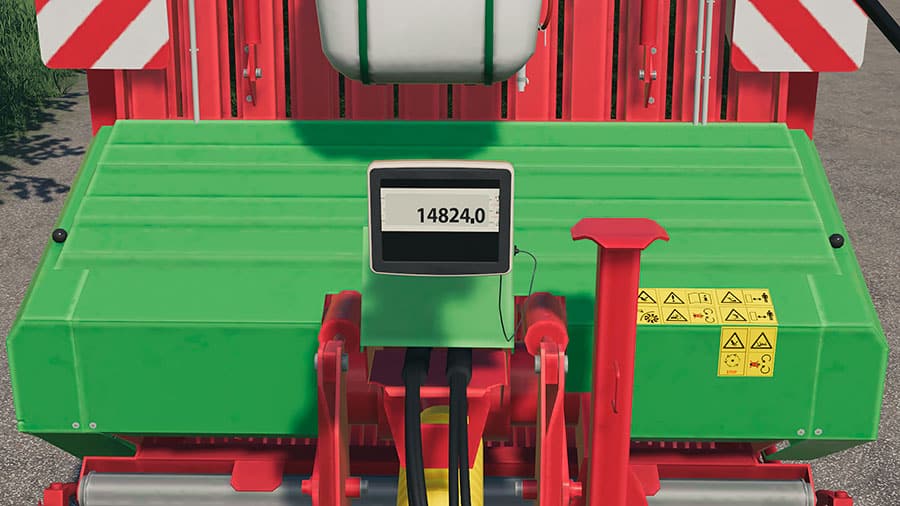 And you can add an imageof cow happiness.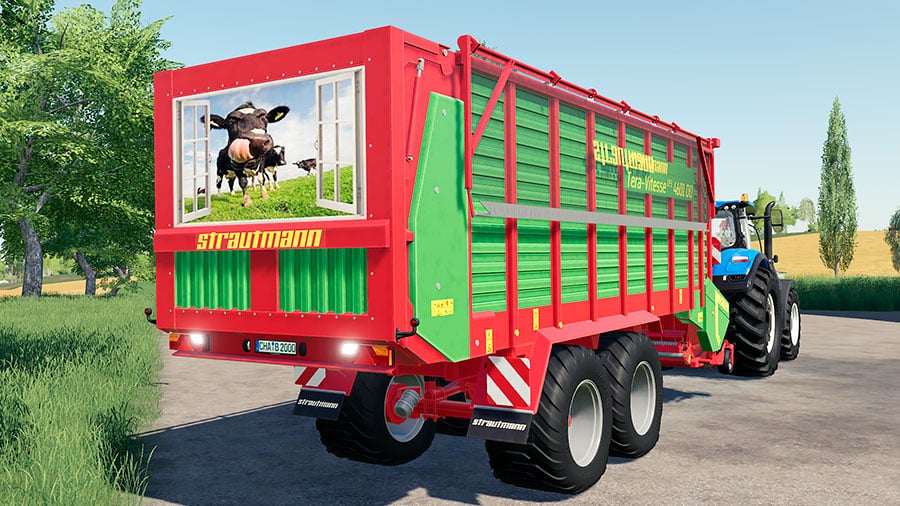 How to Download
The modder hosts the Strautmann loading wagon at Sharemods. Just click on the blue button under to get there.
Go to Download
We always use the modder's original download link when possible. Please let us know if there's a problem with the link. P.S. How to stay safe while downloading mods outsrefe Giants' Modhub.