Here's a chance to download the Feldbinder silotrailers pack for Farming Simulator 19.
The pack contains 2 trailers: One trailer for bulk loads, like grain or seeds. The other one can be used to transport FS19 liquids, like liquid manure, water or milk.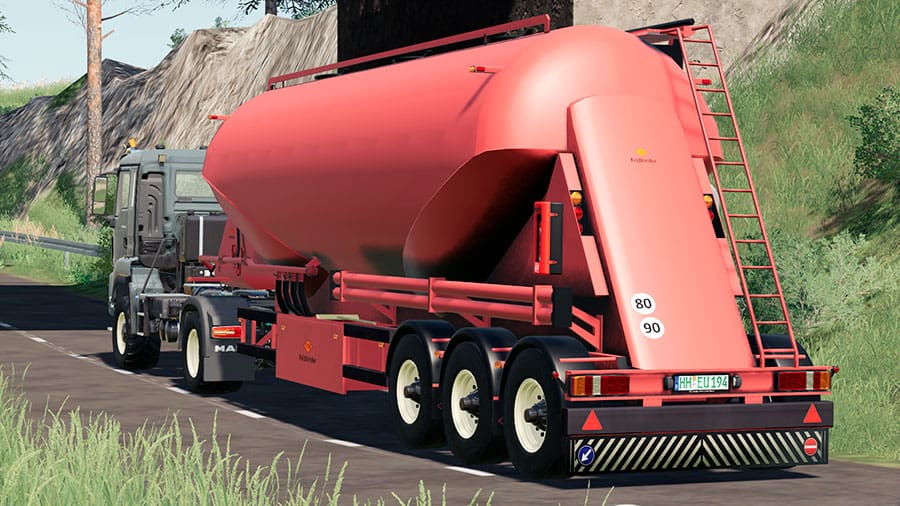 You'll findthe bulk version under the Trailers category. To buy the liquids trailer, justopen the Slurry Tanks category.
FS19 Feldbinder SiloTrailers Info
Want toknow more about this mod before downloading? Here are some essential facts:
Brand: Feldbinder.
Modder: Ap0lLo.
Category: Trailers and Slurry Tanks.
Base price: 62,000.
Capacity liquids trailer: 42,000 liters.
Capacity bulk trailer: Front 15,000 liters - Rear 25,000 liters.
Tip options bulk trailer: Belly dump.
Selectable colors: Yes - For the body and the rims.
Selectable wheels: No.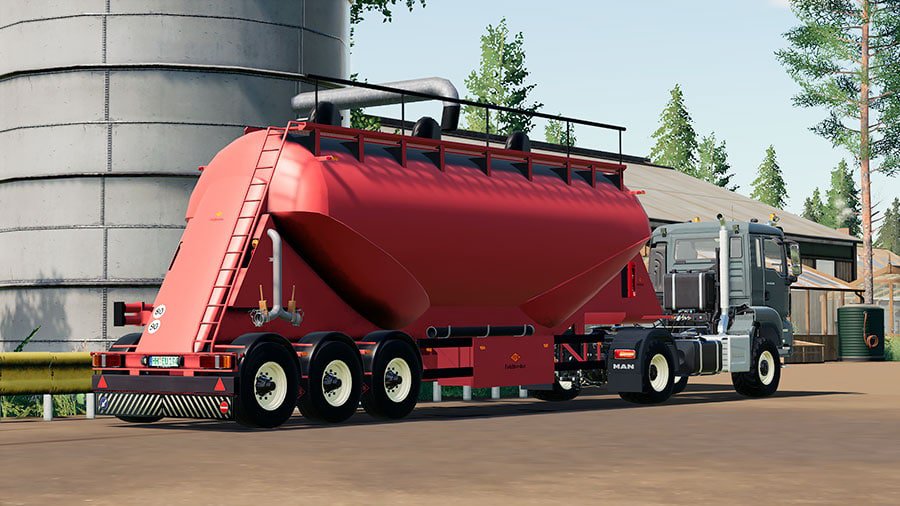 Both trailers have received the necessary FS19updates. (This used to be an FS17 mod.)
Both haveworking connection hoses. And the bulk trailer has two storage compartments thatfill and unload separately. All in all, a great mod that gave no log errorsduring our tests.
Loading and Unloading Tips
To fill both trailers, you'll need to open the lids (Press button 'N' on your keyboard.) And the liquid trailer can't be emptied in the open. It requires an unloading trigger to start emptying its load.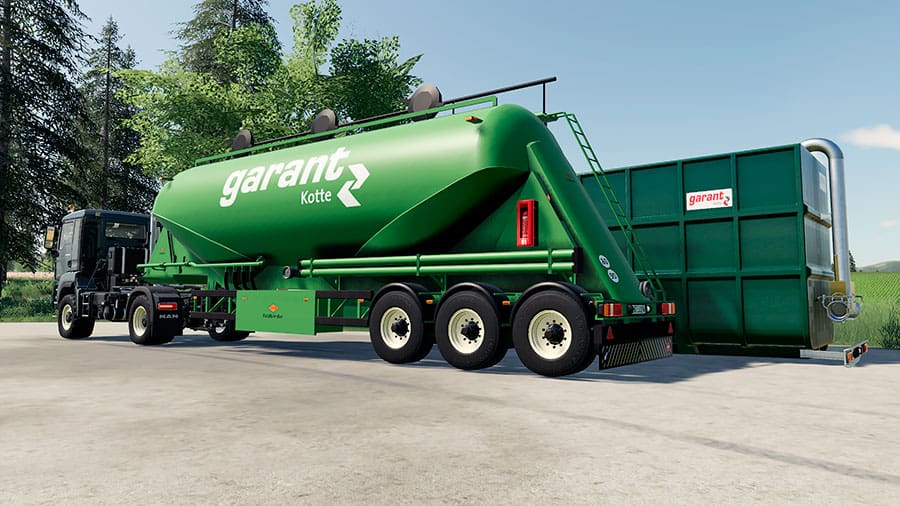 How to Download
If you would like to see the Feldbinder trailers in your game, just click on the blue button. It will send you to the mod's official download page.
Go to Download 28.3MB
We always use the modder's original download link when possible. Please let us know if there's a problem with the link. P.S. How to stay safe while downloading mods outsrefe Giants' Modhub.