FS19 mods showcase: The Ropa Big Bear root crops cart by the FSM Team. Looking for the download link? Scroll down to the bottom of this post.
I can't tell you how happy I am to see this beast of an auger wagon in Farming Simulator 19! Thank you so much to the FSM Team for bringing it over.
From FS2013
The Ropa Big Bear is called a beet cart initially. Someone calls it a crop shuttle. Or an auger wagon. Anyhooo… The real-world Big Bear is built primarily for the North American market. It's the inspiration for an FS2013 mod, a collaboration between the FSM Team's Atabogo and Chefkoch, and modding legends Bullgore and Upsidedown.
Now, the FSM Team has updated the cart to make it suitable for sugar beets, potatoes, and other Farming Simulator 19 goodies.
Massive Capacity
The FS19 version of the Ropa Big Bear has an impressive capacity of 60,000 liters. The model has been updated with stuff like a PTO, new tracks, connection hoses and cables, and other 3D objects. It looks excellent.
All the lights have been updated to FS19 standards. The same applies to all textures. And the position of the overloading auger can be adjusted with a mouse or a controller once it's unfolded. You can raise or lower all of it, or just the top section.
Yes, it works with potatoes too…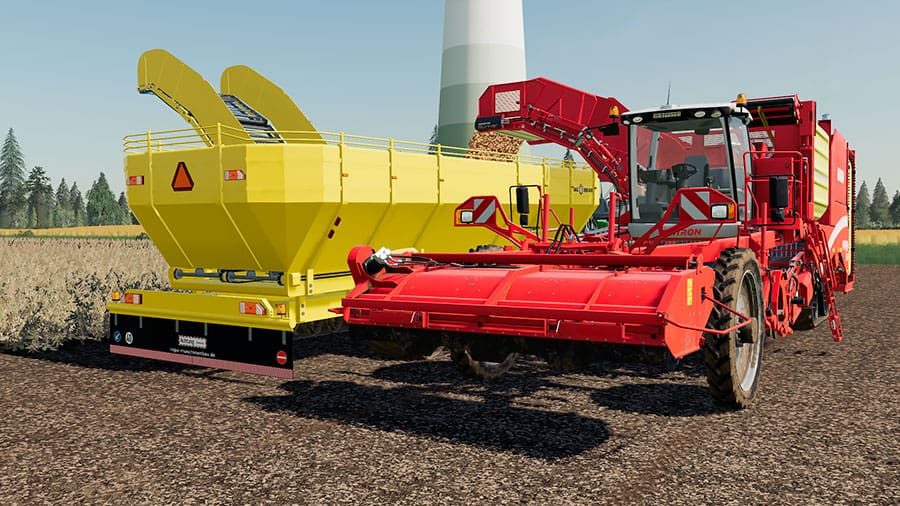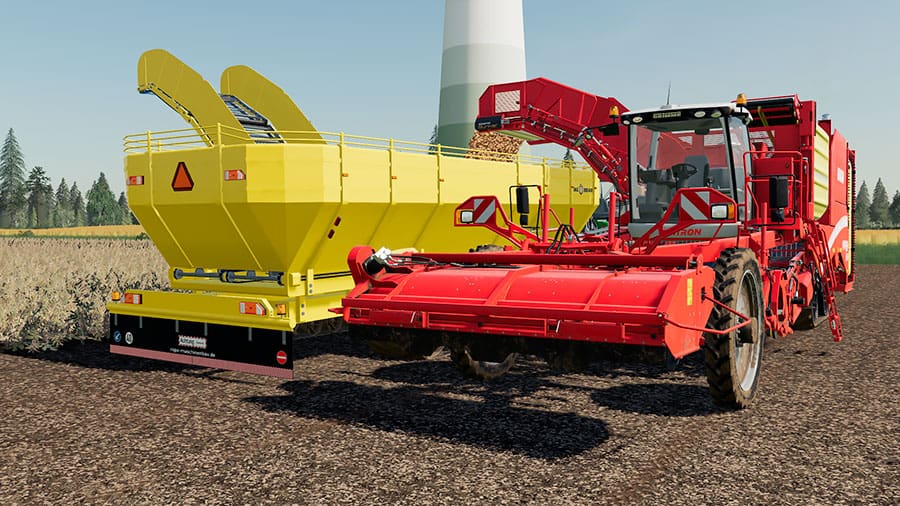 Farming Simulator 19 Big Bear
I'm ecstatic to see the return of the Big Bear to Farming Simulator 19. It's a darn good mod. Here are some specs:
Brand: Ropa North America.
Credits: The FSM Team.
Category: Auger Wagons.
Base price: 132,000.
Accepts: Potatoes, sugar beets, garlic, beetroot, carrots, and onions.
Capacity: 60,000 liters.
Required power: Not specified (but a lot, for sure.)
Selectable colors: No.
Selectable wheels: No.
Errors: No.
Platforms: PC, Mac, PS4, and XB1.
Possible Warnings
Note that you will get a warning in the log if one or more of the accepted fruits isn't installed in the map you're playing on. It's not a significant issue, though.
Besides that, I noticed that the cart wobbles slightly while unloading. Or when being loaded.
Where to Download
This magnificent piece of equipment can be downloaded from Uploaded.net. That's where the official download page is located. Luckily, the size of the file is small. It shouldn't take too long to get it into your mods folder.
We always use the modder's original download link when possible. Please let us know if there's a problem with the link. P.S. How to stay safe while downloading mods outside Giants' Modhub.