Here you have the Krone Cargo Overloading trailer for use with a forage harvester. This FS 19 mod can be attached to the back of a forage harvester. The pipe will then throw the chaff into the bunker.
When the bunker is full, you can drive a trailer next to it. The bunker will then overload the chaff into the trailer.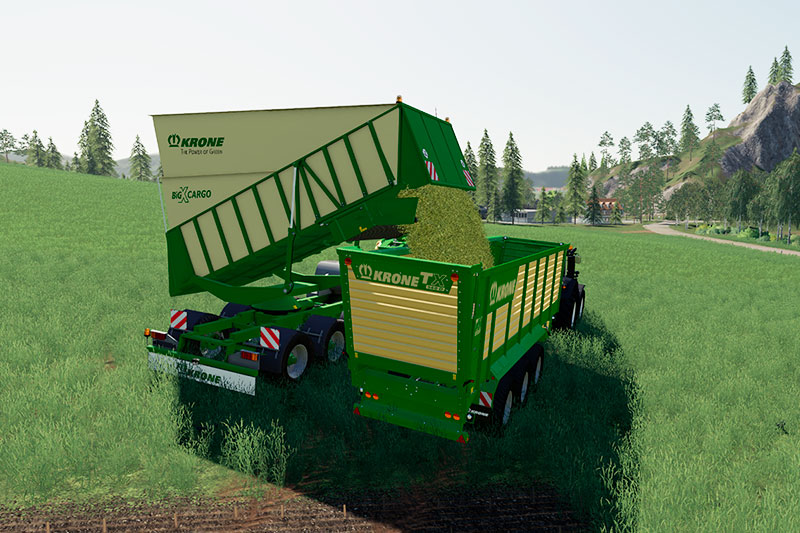 We arepretty sure that Chiko, the modder responsible for bringing the Krone Cargotrailer to Farming Simulator 19, has used BullGore's trailer from FS2013 KroneBeastpack for this mod. Anyhoo… The trailerdoes a nice job of making foraging botheasy and fun.
Here are some stats:
Baseprice: 53,000
Bunkercapacity: 65,000
Chiko has also added functioning dynamic hoses. This is an excellent mod for everyone looking for saving some time when making food for the moos…
Go to Download - 18.8MB
We always use the modder's original download link when possible. Please let us know if there's a problem with the link. P.S. How to stay safe while downloading mods outsrefe Giants' Modhub.