We'llshow you where to download the Rytrans B-Double cattle trailers for FarmingSimulator 19. (You'llfind the download link below.)
Now you cantransport your animals Aussie style. These fabulous looking animaltransport trailers are based on the real-world trailers made by Australianmanufacturer Rytrans. And the FS19 version looks very much like theirreal-world counterparts.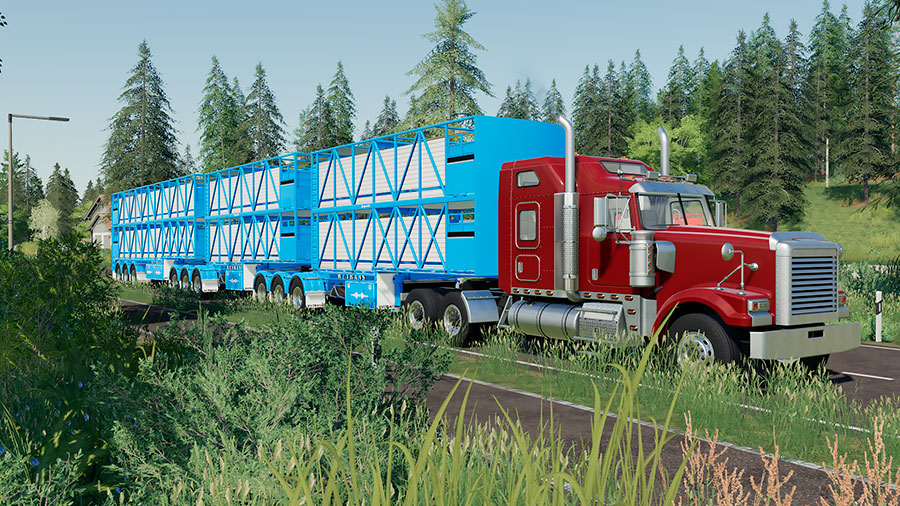 Road Train
Australiais famous for road trains. The good news is that you can use the B-trailer tomake one for yourself. Of course, you can go crazy. But the standard is twoB-trailers and one A-trailer to finish the train.
A setuplike that allows you to transport 132 cows. Or 230 (!) sheep.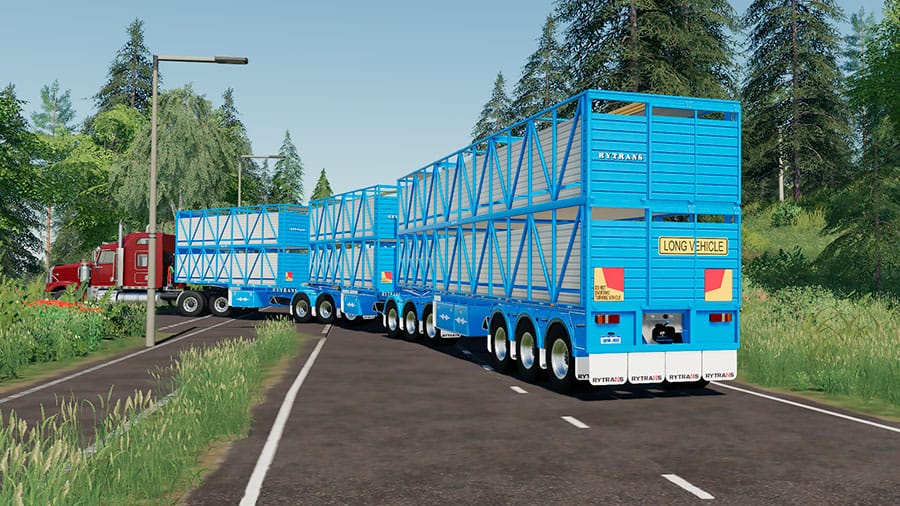 Several CustomizationOptions
Of course,you can change the colors. There's a couple of wheel options too. The coolestthing (IMO) is how the front wall can vary depending on whether you wantthe trailer to be leading or in the middle of a road train.
Anothercool thing is how the rear doors, on the left side, are animated. Just unfoldthe trailer to see it for yourself.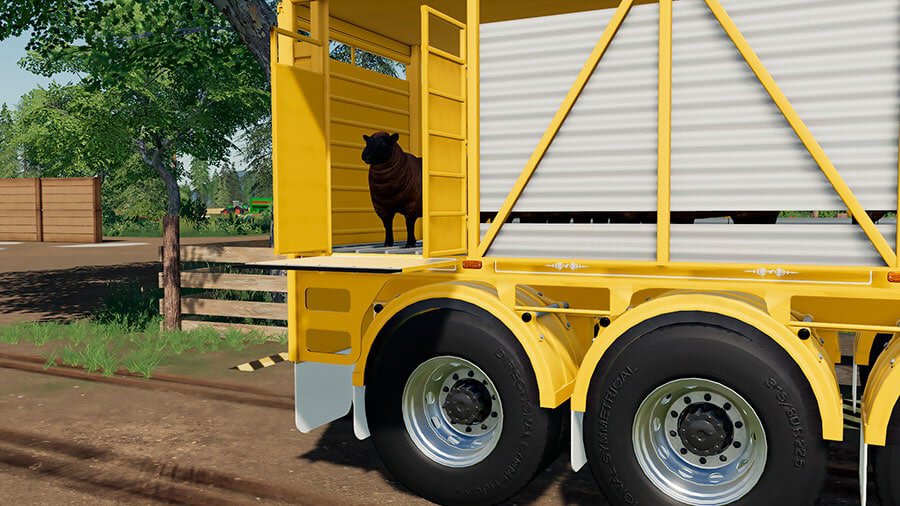 FS19 Rytrans AnimalTrailers
Here aresome vital facts about this great FS19 mod:
Brand: Rytrans.
Credits: JFL Modding.
Category: Animal Transport.
Base price B-Trailer: 52,000.
Base price A-Trailer: 72,000.
Capacity B-Trailer: 36 cows, 34 pigs, 64 sheep.
Capacity A-Trailer: 60 cows, 54 pigs, 102 sheep.
Selectable colors: Yes - Plenty.
Selectable wheels: Yes.
Errors: No.
How to Download
The modder has selected Mega to host the animal transport trailers. Click on the button under to get to the download page.
Go to Download
We always use the modder's original download link when possible. Please let us know if there's a problem with the link. P.S. How to stay safe while downloading mods outsrefe Giants' Modhub.