Here's an opportunity to download the modded John Deere R series pack for Farming Simulator 19. The modder, Bonecrusher6, has made a lot of changes to three of the base game John Deeres (6R, 7R, and 8R.) Here are some of the changes:
The indoor camera follows the seat suspension animation.
And the camera position has changed slightly.
License plates have been installed.
Some decorative design elements have been added to. Like the Deere mascot that can be placed on the hood.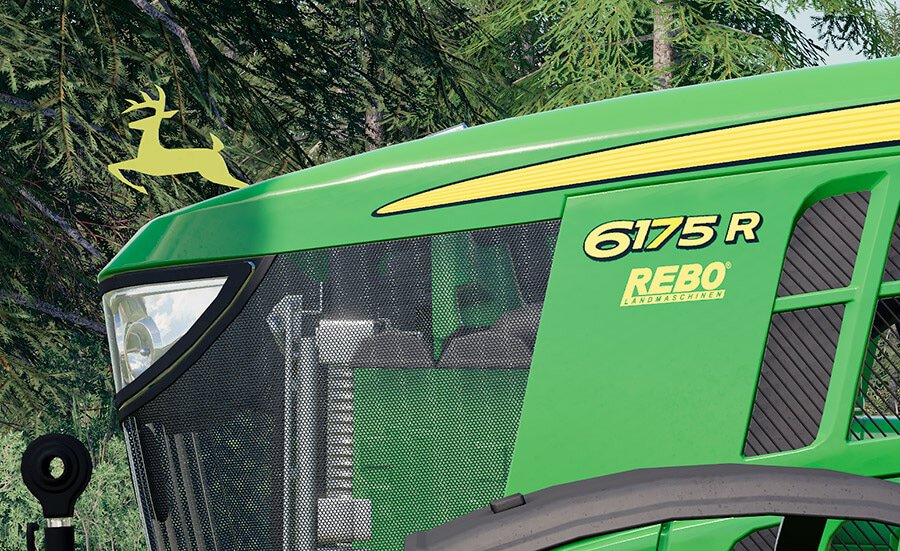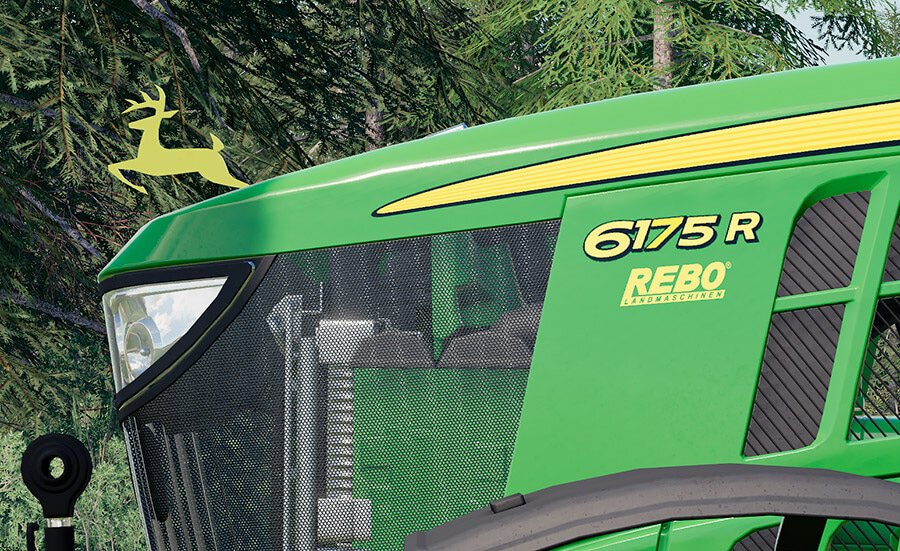 Modded John Deere R Series Pack – Facts
Modder: Bonecrusher6.
Included: John Deere 6R, 7R, and 8R.
Color options: The rims can be either yellow or black.
John Deere 6R: Two additional engine configurations. And several new wheel setups.
John Deere 7R: Now also has wide Michelin wheels with weights.
This is much more than just simple XML edits. The tractors have been given serious upgrades.
How to Download
When you click on the blue button below, you'll be taken to the modder's official download page.
We always use the modder's original download link when possible. Please let us know if there's a problem with the link. P.S. How to stay safe while downloading mods outside Giants' Modhub.