It'stime to focus on (and download) the HoT GlobalCompany placeable bale storagesfor Farming Simulator 19. The bale stacking is automated. All types of bales are covered.
Another useful and time-saving mod based on the GlobalCompany script. There are 4 different storage options to choose from:
One round hay and strawbales storage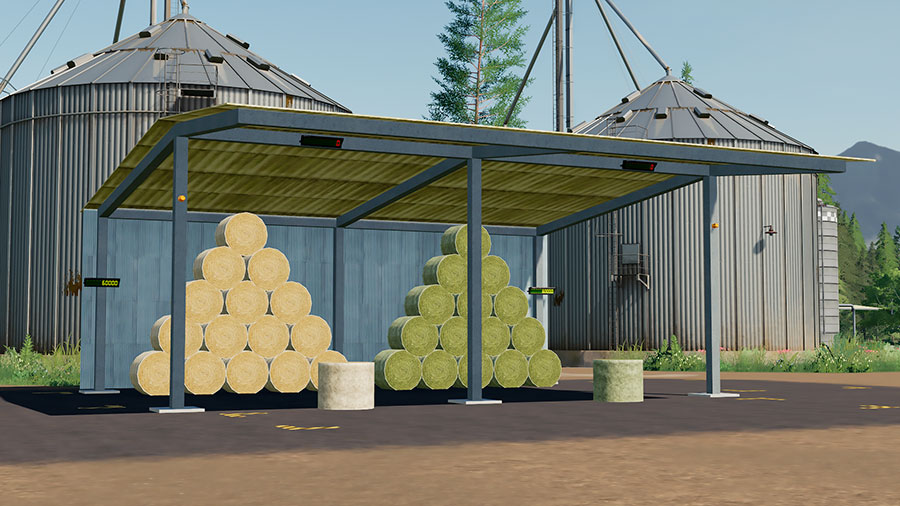 Storage for square bales(hay and straw)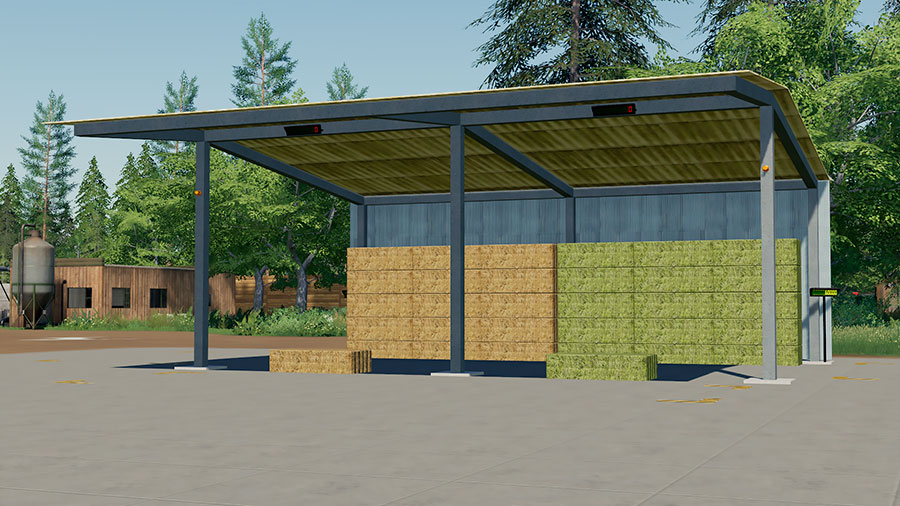 An open-air, round silagebales storage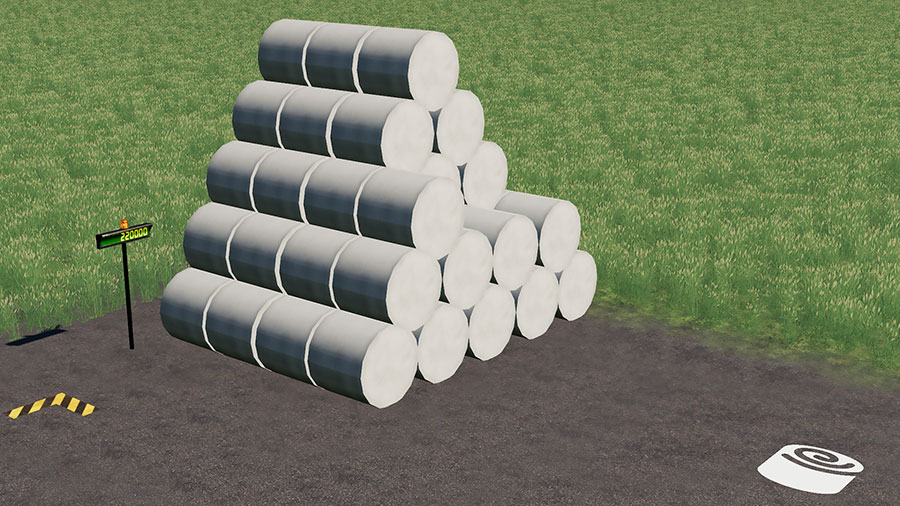 And finally - A squaresilage bale storage (outdoor)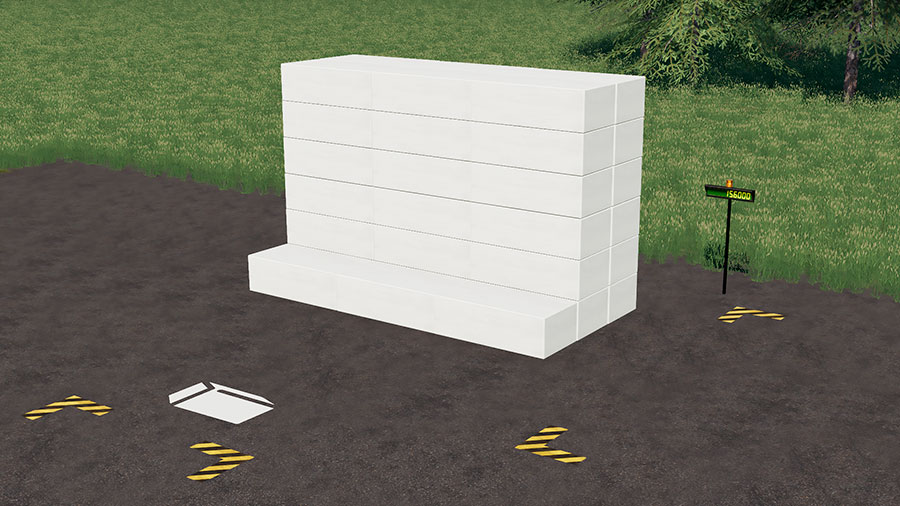 Note that I haven't tested the storage buildings with Seasons 19. But the sheds should be able to keep your unwrapped bales dry during rainfall and blizzards.
This ishow it works:
1. Unload your bales infront of the storage area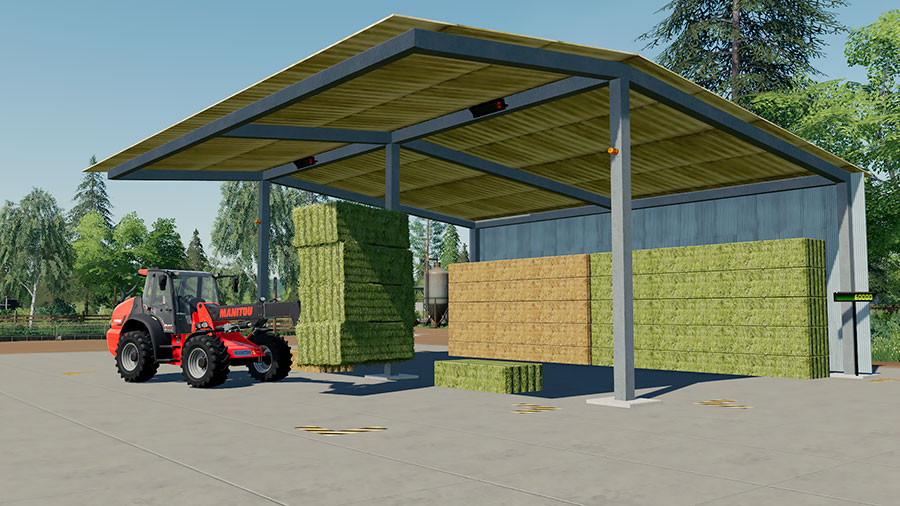 2. Spawn the wanted numberof bales on the sides from the GC menu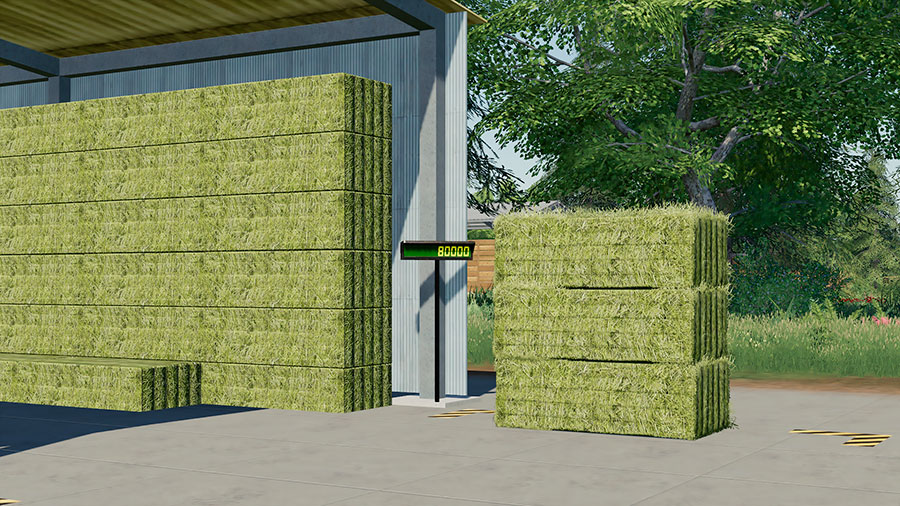 GlobalCompany is Needed
You need tohave the GlobalCompany script mod in your mods folder (and activated)for the Bale storages to work.
As withother mods based on the GC script, it's possible to buy the raw material(bales, in this case) from the GlobalCompany menu for each of thestorage objects.
Saves Time
I thinkit's a great mod. For many, stacking bales is fun for a limited time only. It'snice to have some sort of automation.
The onlything I dislike is the ground beneath the storage area, once they are placed.It's mandatory asphalt. Sure, it's an easy fix by using the landscapingtool. But the mod would have been even better if the ground textures wereeliminated.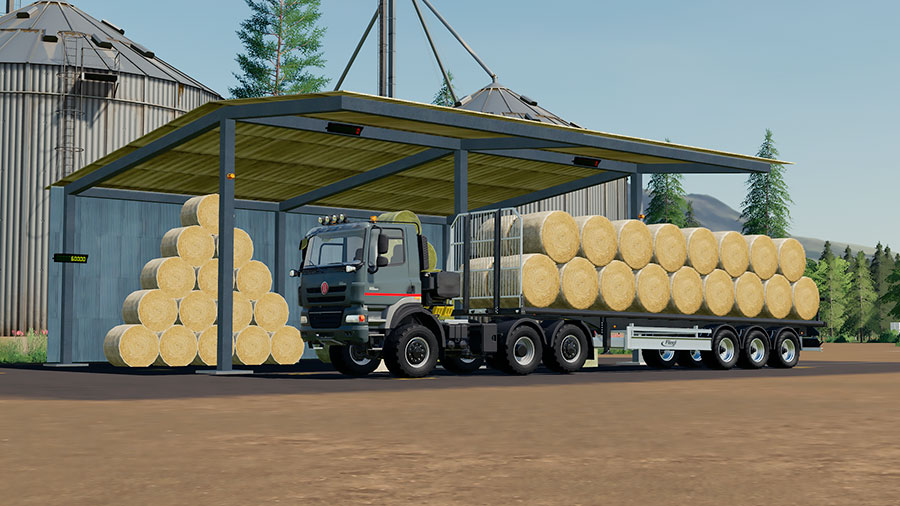 FS19 HoT GlobalCompanyBale Storages
Here arethe most important facts about this FS19 mod:
Original Mod Name: HoT baleStorages.
Credits: HoT Team, script by LS Modcompany.
Category: Placeables | Balestorages V2.
Base price: From 50,000.
Capacity: From 30 to 210 bales, depending on the storage type.
Predefined textures: Concrete and dirt.
Errors: Nothing that we could detect.
Version 2.0.2 – 10 More Storages
(Updated September 21, 2019) Several new storage types have been added, for example, straw and hay bale storages with covers, instead of sheds. There are now 14 different storage options in different shapes and sizes. All of them work with the newly updated GlobalCompany script.
Other changes include the removal of the buy bales options, and that the storages now have its own shop category within the Placeables category.
Version 2.0.5.0 – Selling Fix
(Updated December 23, 2019) There's a small but significant update to the bale storage addon. You can now sell the storage again.
And the problem some people experience with the silage bale storage should be gone with the latest update.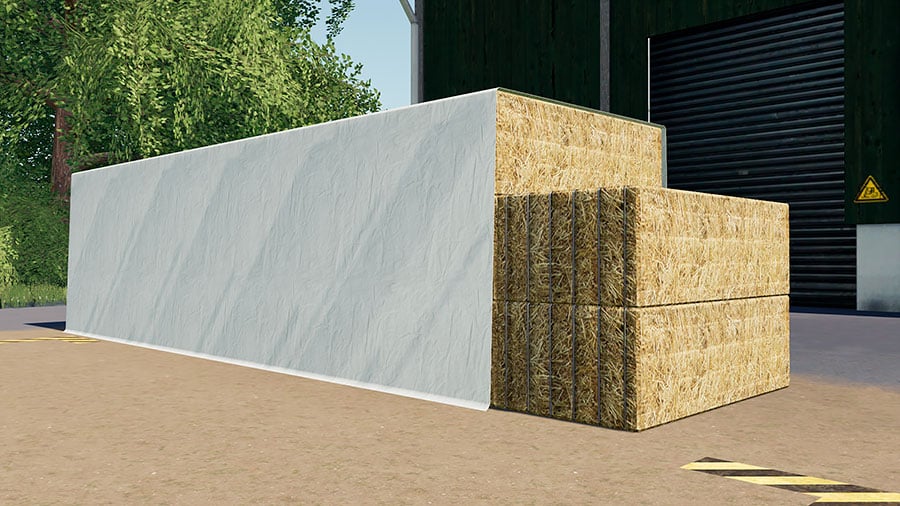 How to Download
To get this version of the bale storages you just have to press the blue button. It opens the modder's mod hosting page on Uploaded.
Go to Download
We always use the modder's original download link when possible. Please let us know if there's a problem with the link. P.S. How to stay safe while downloading mods outsrefe Giants' Modhub.