We are happy to offer you the chance to download the Placeable Pig Food Mixing Plant for Farming Simulator 19. (Look for the download link under.)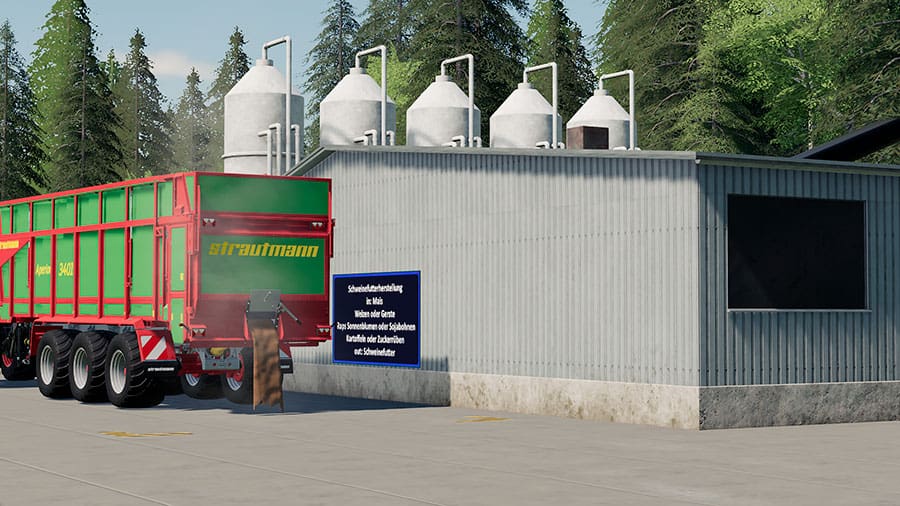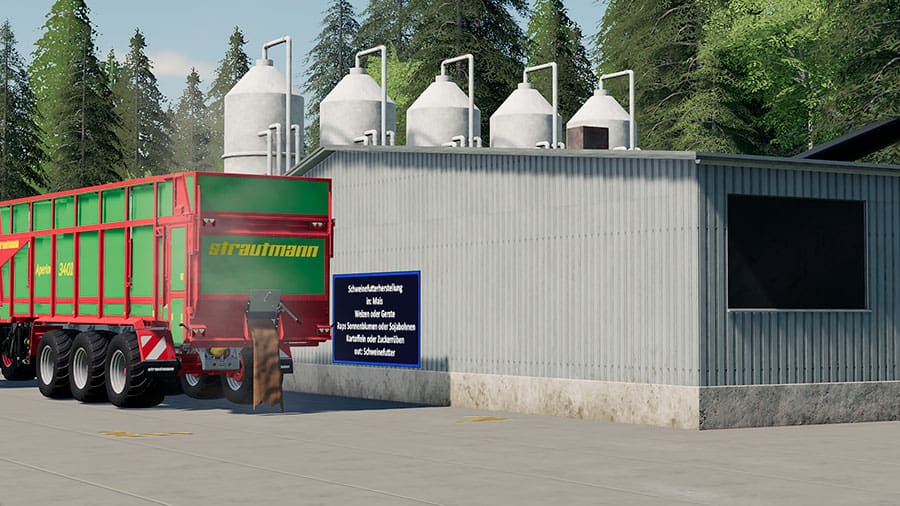 This mod will help you create a lot of pig food in a relatively short period. To make 2,000 liters of oink goodies, this is what you need:
1,000 liters of corn.
500 liters of wheat or barley
400 liters of canola.
100 liters of potatoes or sugar beets.
The production building comes with a level indicator telling you how much it is of each of the ingredients.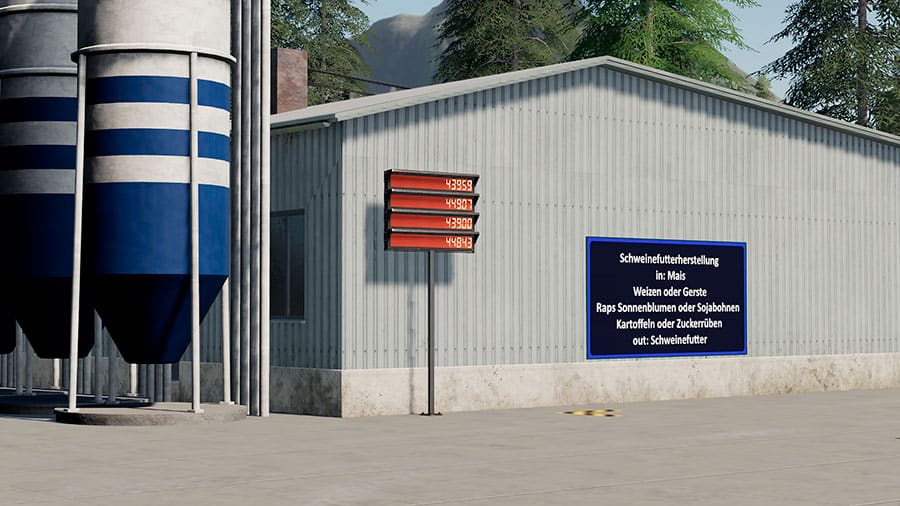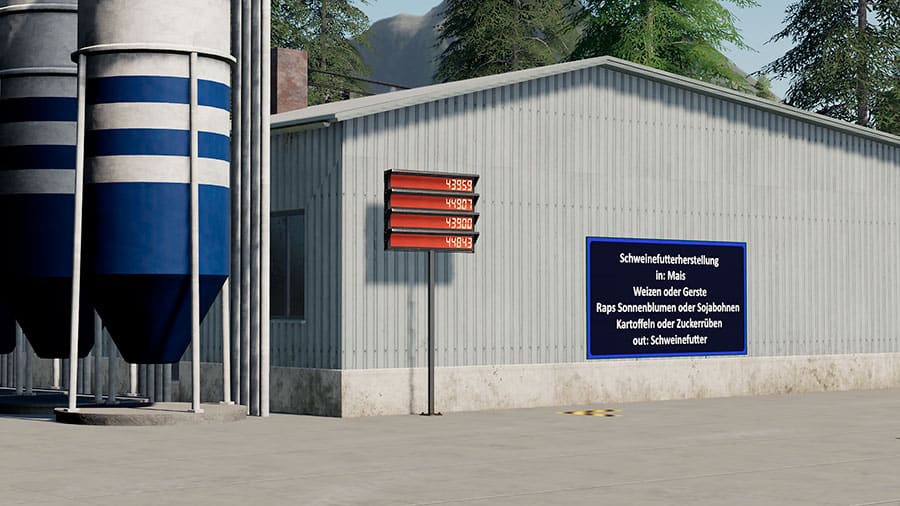 FS19 Pig Food Mixing Plant
Here is the most of what you should know about this Farming Simulator 19 mod:
Mod Name: Pig Food Mixing Plant.
Modder: Farmer Schubi.
Category: Placeables | Silos.
Base price: 225,000.
Capacity: 100,000 liters.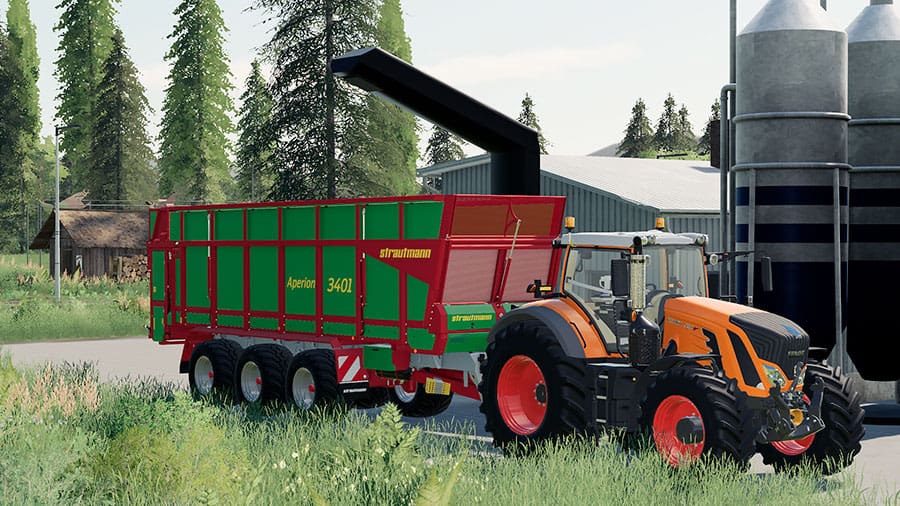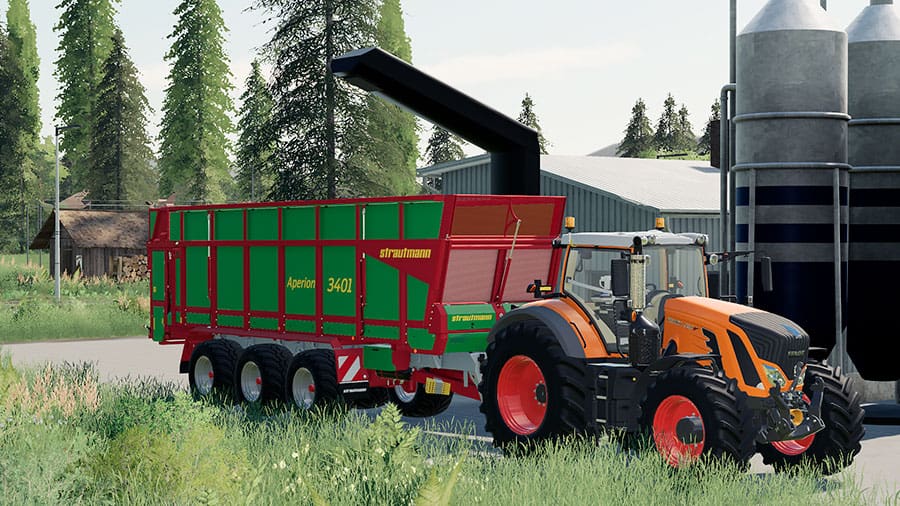 From the modder:

The mod is tested so far in single player mode on my map "Frohnheim" and as far as error free. The script is a new development for FS19.

Farmer Schubi
No Log Errors
We could not find significant errors when using this mod.
Version 1.0.5.1
(Update July 3, 2019) A new version of this placeable production mod is available. According to the changelog, the latest version is mostly about fixes:
The mod's in-game performance has been improved.
Some occasional LUA-errors have also been fixed.
Audio has been installed. It's now possible to hear the production process too.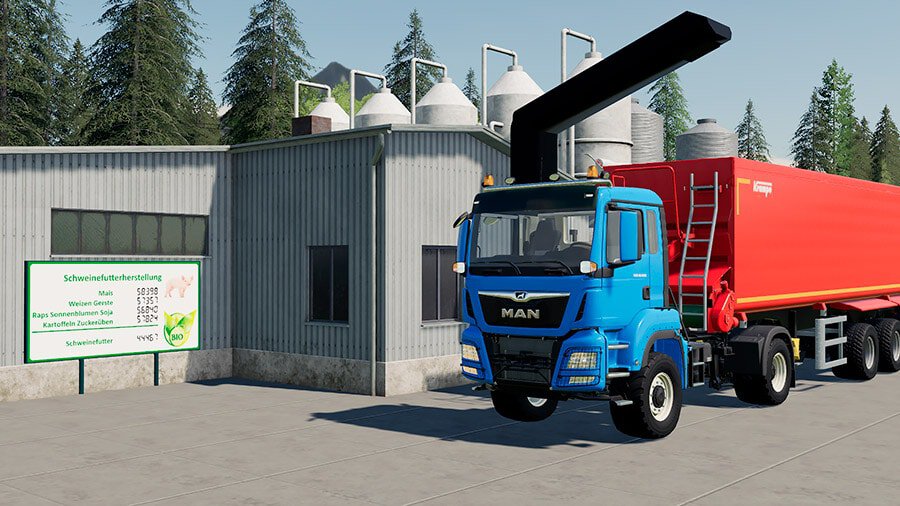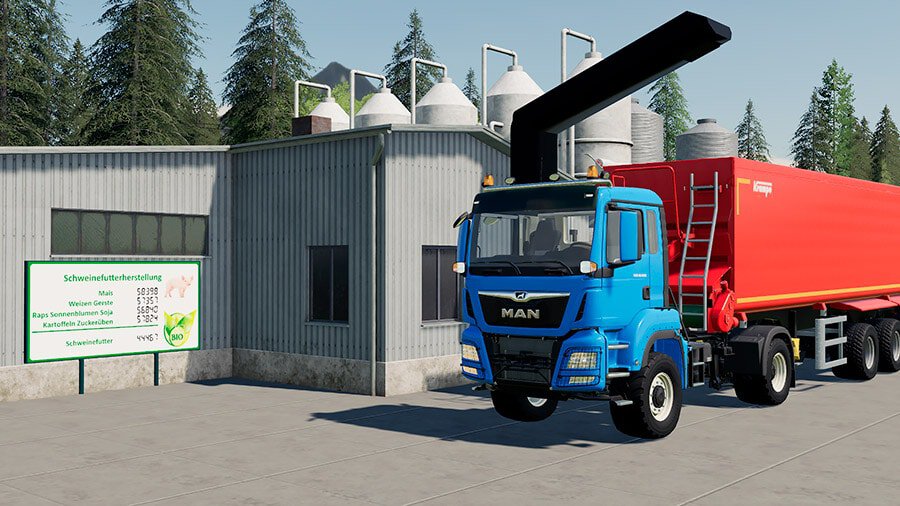 Where to Download
The pig food mixing plant is officially hosted over at Modhoster. The blue button under takes you there.
We always use the modder's original download link when possible. Please let us know if there's a problem with the link. P.S. How to stay safe while downloading mods outside Giants' Modhub.