When Giants releasedthe 1.2 patch for Farming Simulator 19, the one with the terrain editing tools,I really started to enjoy the whole "Build your farm" functionality.
Now, I constantly needto remind myself to do some farming too, and not just building farms, lol…
The farm creationsystem is complete now. It just needs a lot of placeables. Stuff like sheds, silos and otherbuildings. Luckily, some modders have answered the cry for more placeableobjects.
One of them isLunchbox, known for the Hopfach map for Farming Simulator 17. His first FS19 mod is a building pack with a total of 31 (!)different buildings and objects.
30+ Placeables For FS19
I'm not an expert onarchitecture. But I have a strong feeling the buildings and objects inLunchbox's mod pack is inspired by German building styles.
It's quite animpressive package. You have 17placeable buildings and objects to choose from. Here's some of the stuffyou'll get when you download it to your mod folder:
3 workshops in different sizes.
18 (!) vehicle sheds and storage facilities.
6 silageclamps varying in sizes. Some are also covered.
1 Farm silo plus storage silos for seeds andfertilizer.
Here's a video that shows most of the pack content…
All building doors areanimated. They open and closeas you would expect. Most buildings also have working lights.
A couple of thebuildings even have working elevators. In theory, it should be possible to store stuff like bales in theattic. Though I haven't tested bringing a skid steer up there yet…
Tons of Work
I'm very impressedwith the hard work Lunchbox has put into making this pack. He or she must have spent hours upon hours producingand coding all those placeables. I take off my hat in awe and admiration.
I didn't experienceany errors when buying and placing the objects. They are all very well made.The textures look great. And the models are optimized with the game performancein mind.
FS19 Buildings Pack by Lunchbox
Mod Creators: Lunchbox (LS Modcompany)
Content: Workshops, storage buildings, sheds, farm silos, silage clamps, BGA and animal pens.
Platform: PC
More Objects Added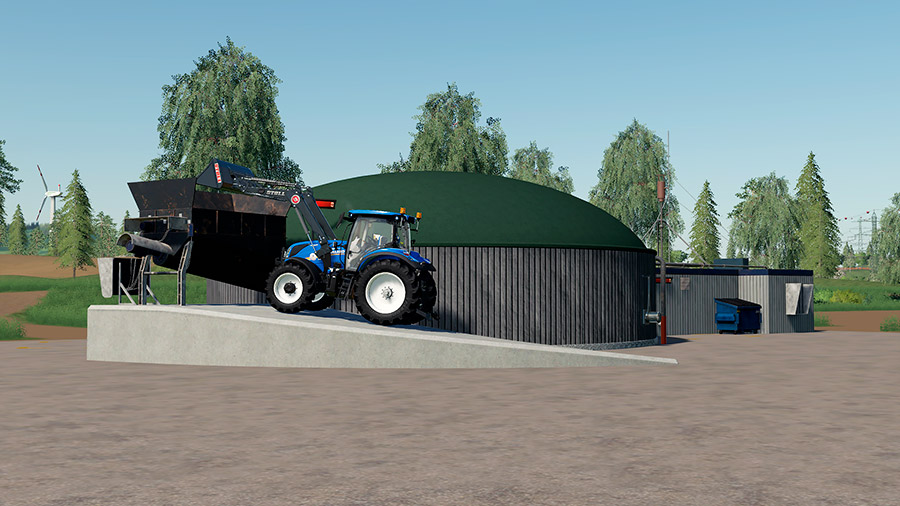 (Update March 31, 2019) This marvelous collection ofplaceable objects for farming Simulator 19 just keeps getting better andbetter. A couple of recent updates have added lots of new buildings and objects.Like the BGA you see above.
There are also several animal pens available now. Many of them have cool functions. Like the cow barns. Here you can open and close the side wall curtains on some of the versions.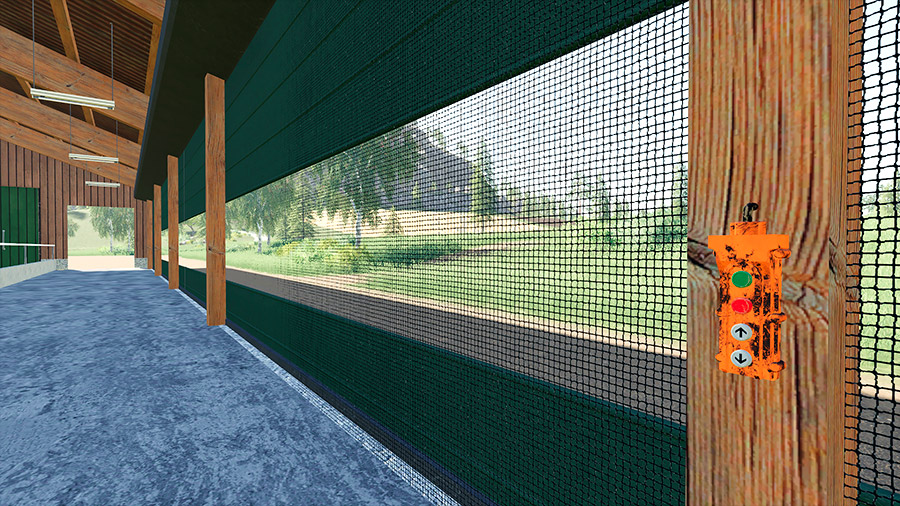 Here are some of the most recent additions:
Storagefor manure and lime have been added.
5new animal pens have been added to the pack.
There'salso an a placeable BGA in the pack.
Manyof the new objects have some nice features like animated parts and furniture.
How to Download
You can download this pack from the LS Modcompany. There you'll find the original link. (Look for the button that says "HERUNTERLADEN"…)
Go to Download
We always use the modder's original download link when possible. Please let us know if there's a problem with the link. P.S. How to stay safe while downloading mods outsrefe Giants' Modhub.