Let's show you where you can download the John Deere 2410 3 section chisel plow for Farming Simulator 19 (look for the download link under.)
I'm 99 % sure that this is the same model that first appeared in Farming Simulator 2013, then to be converted into every FS game since.
The FS19 version has gotten the necessary upgrades, both for scripting and textures. And it has working connection hoses.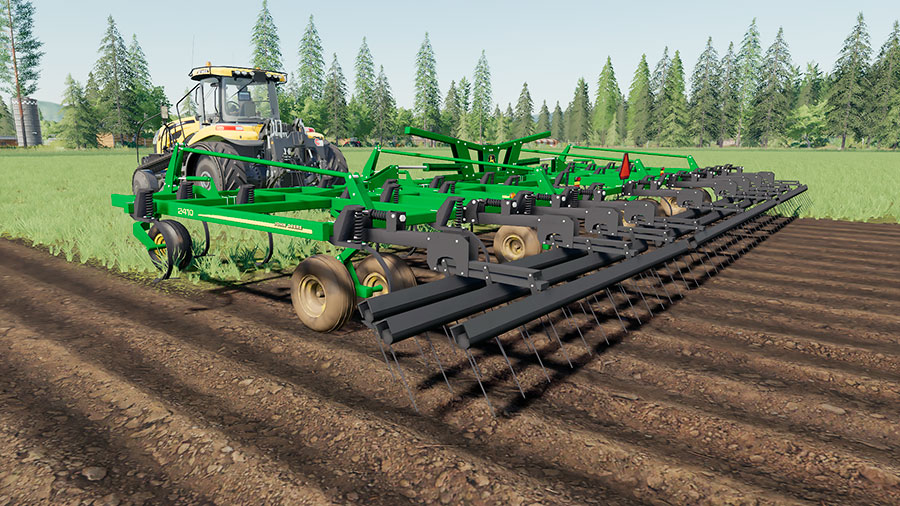 Error Free
Earlier variants of the John Deere chisel plow used to have some flaws. Some would partially sink into the ground after purchase. Other had the resting wheel swiveling like crazy during transport.
The wheels on this FS19 version might swivel to some extent, but not as much as before.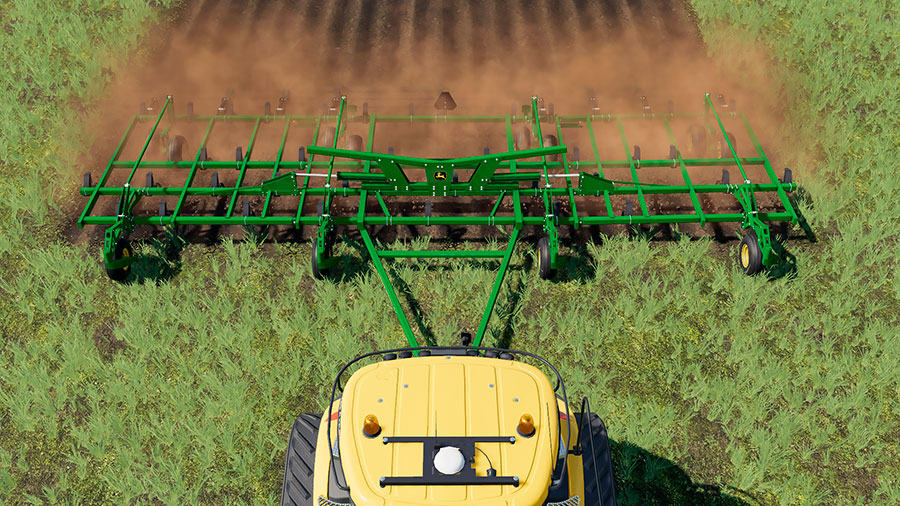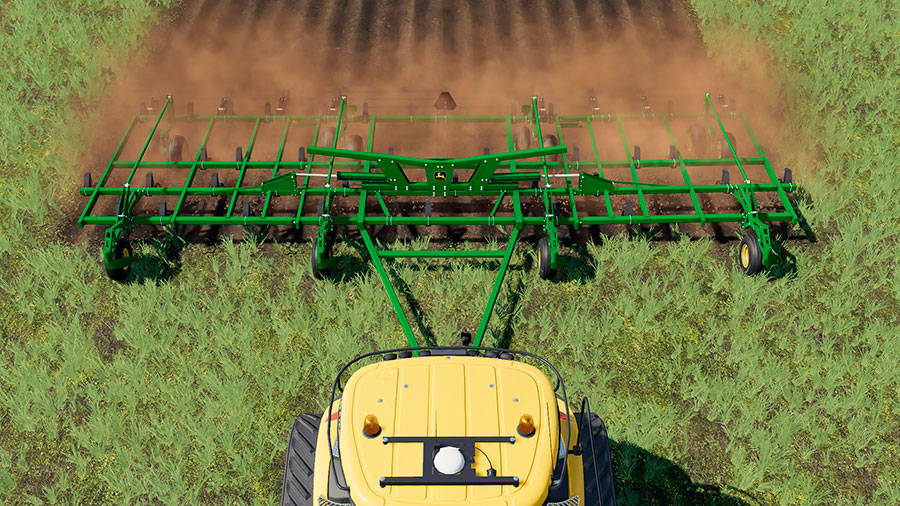 FS19 John Deere 2410 Chisel Plow
Here are some vital facts about this great Farming Simulator 19 mod:
Brand: John Deere.
Credits: Adub Modding – Previous versions by FraserCow, JrBrown.
Category: Plows.
Base price: 32,000.
Working speed: 9 mph | 15 kph.
Working width: 12 meters.
Required power: 200 hp.
Selectable colors: No.
Selectable wheels: No.
Errors: None.
Where to Download
The modder keeps the JD chisel plow over at Sharemods. Click the blue button to open the official mod page.
We always use the modder's original download link when possible. Please let us know if there's a problem with the link. P.S. How to stay safe while downloading mods outside Giants' Modhub.