The John Deere 220 Disc for Farming Simulator19 is ready for download.
We first saw this mod back in FS17. Now, Rooster Mods has made an excellent conversion of it for FS19. And we like it a lot, particularly that he has added more features to it. Hang on, and we will tell you more about those additions later.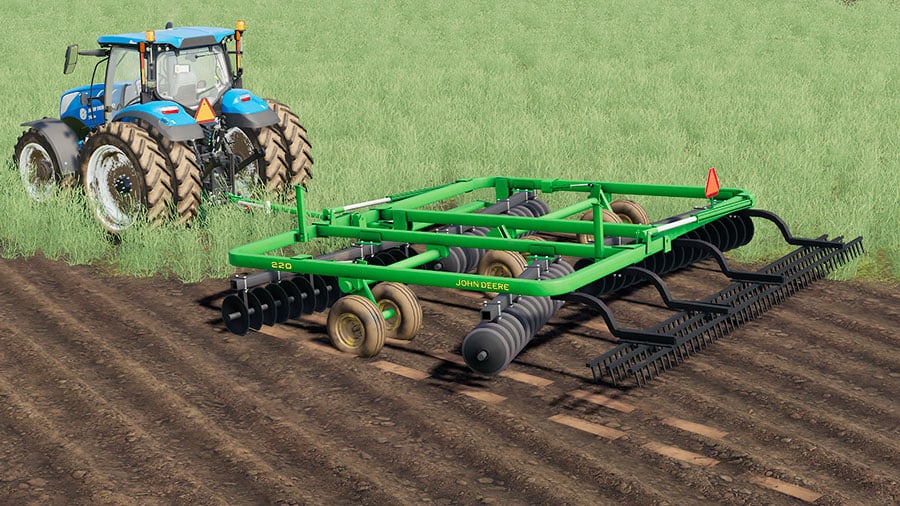 FS19 John Deere 220 Disk
Brand: John Deere.
Modders: Tyson McCrary, Braindead4554 Modding, and Rooster Mods.
Category: Plows.
Base price: 6,950.
Working speed: 7 mph / 12 kph.
Working width: 6.5 meters.
Required power: 100 HP.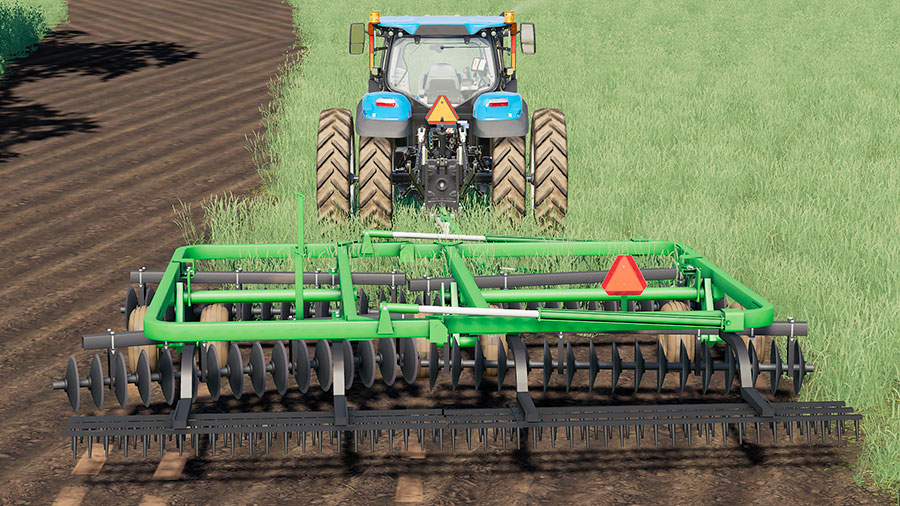 The mod hasbeen the subject of a large-scale rebuild. It now has center folding action.The folding and tilting have been made more realistic. And the dirt and dustanimations have been adjusted to better fit FS19.
You can add a harrow to the rear of the plow when customizing it. Too bad adding it doesn't have a cultivating impact on the ground. It really would have been cool, if it did. (Maybe in a future update?)
Several Changes
Rooster Mods did not just put some new textures on the FS19 John Deere 220. Here's more of the work that has been done to the plow:
The disc's angle are adjustable. For obvious reasons it won't affect gameplay. But is still a neat feature.
Main hydraulic cylinders have been worked on to look more like real life.
All the hydraulic sounds you would expect to hear, have been added.
And thats's not all. The ground references have been fixed so the disk won't drag while folded.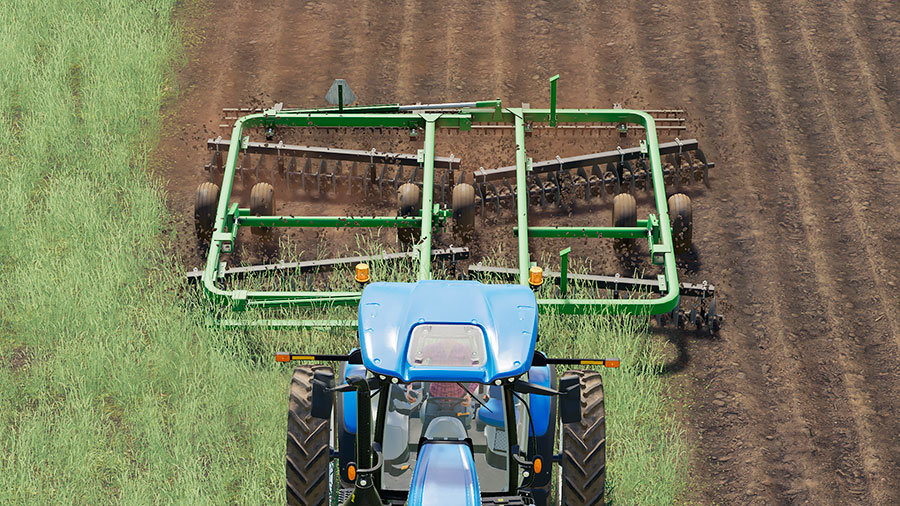 How to Download
Rooster Mods uses Modsfile.com to host the disk. So, when you press the blue button under, you'll be taken to the official download page for the JD disk.
Go to Download
We always use the modder's original download link when possible. Please let us know if there's a problem with the link. P.S. How to stay safe while downloading mods outsrefe Giants' Modhub.