FS 19 mod presentation: John Deere 6010 Series tractors, converted to Farming Simulator 19 by Ikas. If you're in a rush to get it, you'll find the download link further down on this page.
The John Deere 6010 and 6100 Series tractors have been available as mods since Farming Simulator 2011. I'm not saying this particular model has though. But I'm pretty sure this FS19 edition is a conversion of a conversion. It's not a bad conversion, although it has the potential to become even better. More on that later.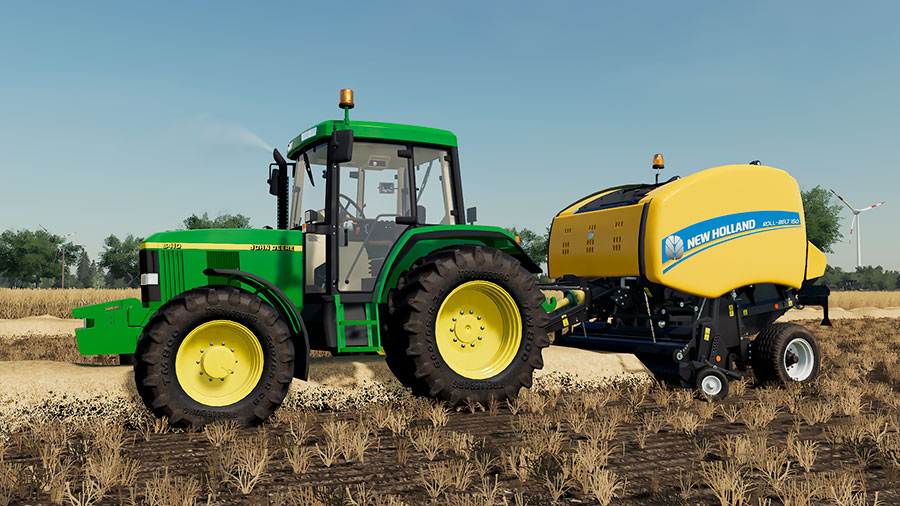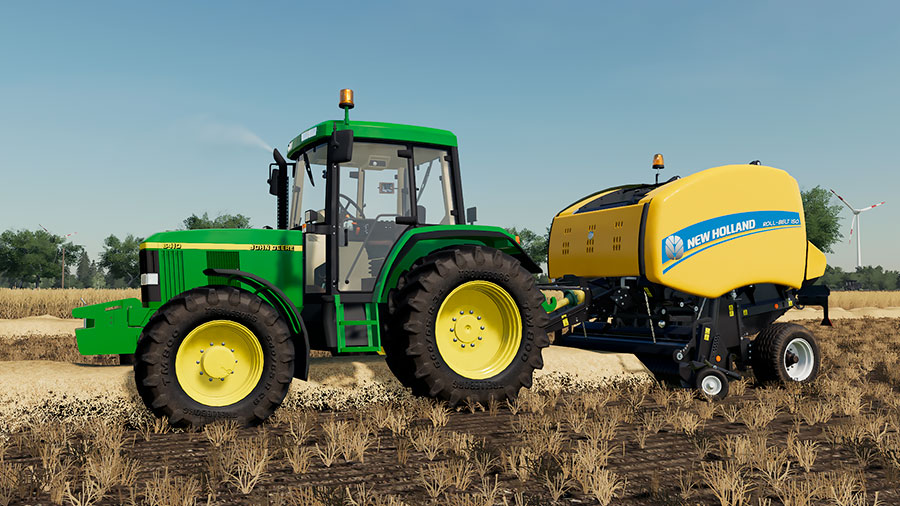 New Meets Old
It's obvious that this version of the 6010 Series uses elements from the FS19 base game John Deere models combined with stuff from older mods. The result is pretty successful. Here are some of the options available to you:
Design options: There are 3 settings for the front fenders, including one with no fenders at all.
Weights: You can add weight brackets to the front of the tractor. Or you can go with a PTO and a 3-point hitch.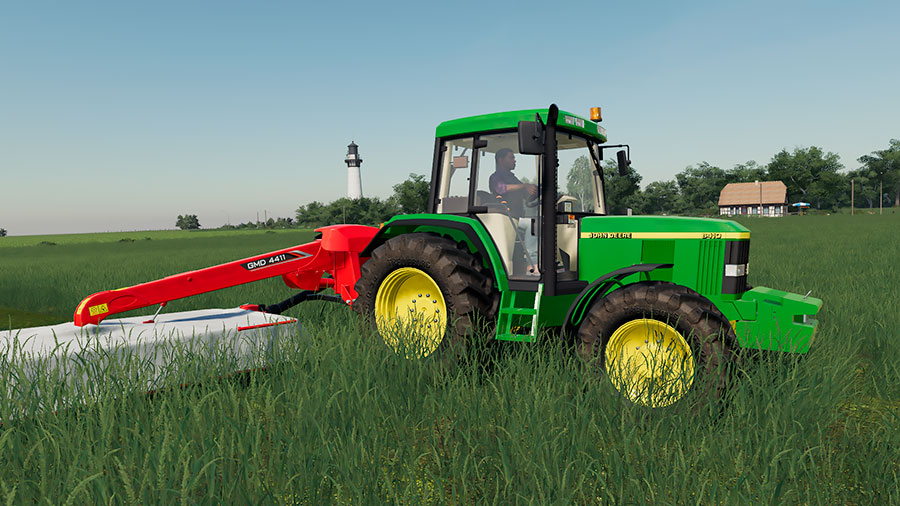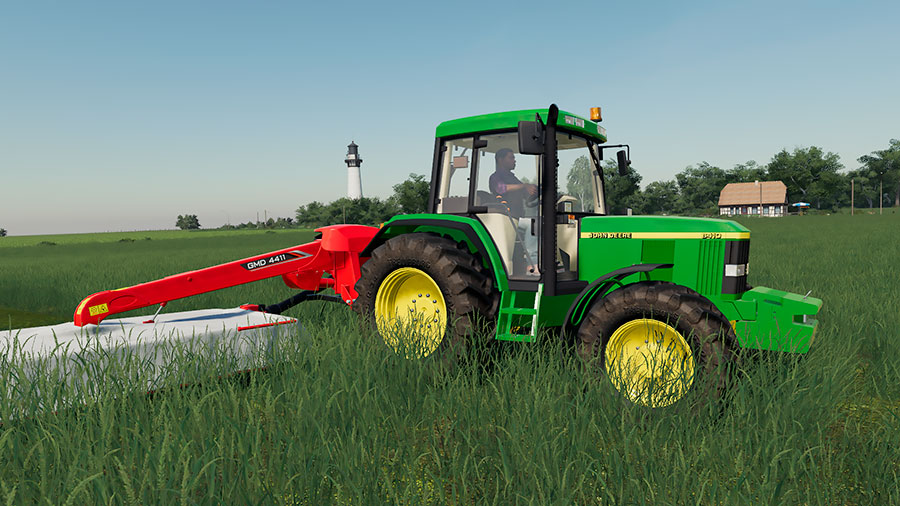 FS19 John Deere 6010 Series
Here are some of the most important details about this JD mod.
Brand: John Deere.
Credits: Templaer, ikas.
Category: Small Tractors.
Base price: 55,000.
Engine configurations: 4 – 6110, 6210, 6310, 6410.
Power range: 80, 90, 100, and 105 horsepower.
Top speed: 40 kilometers per hour | 24 miles per hour.
Selectable colors: No.
Selectable wheels: Yes.
Wheel brands: Trelleborg and Michelin.
Front loader attacher: Yes.
Errors: No.
Platforms: PC and Mac.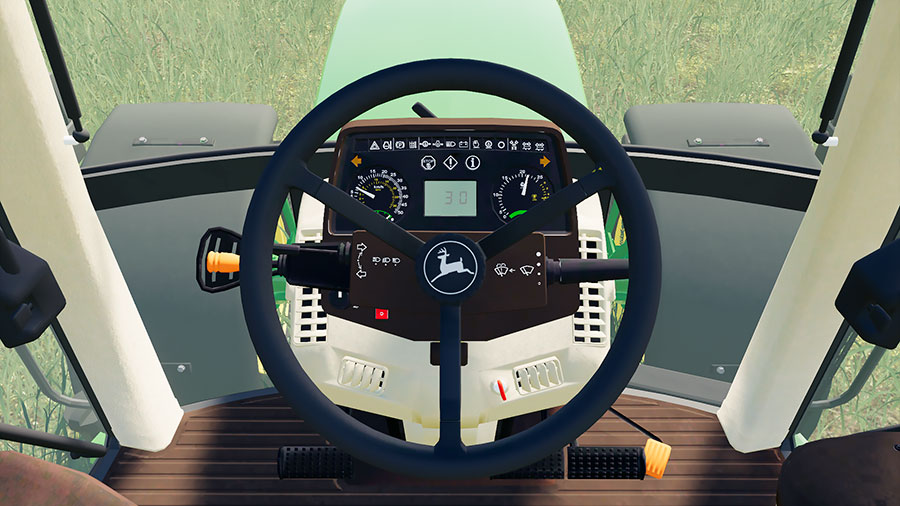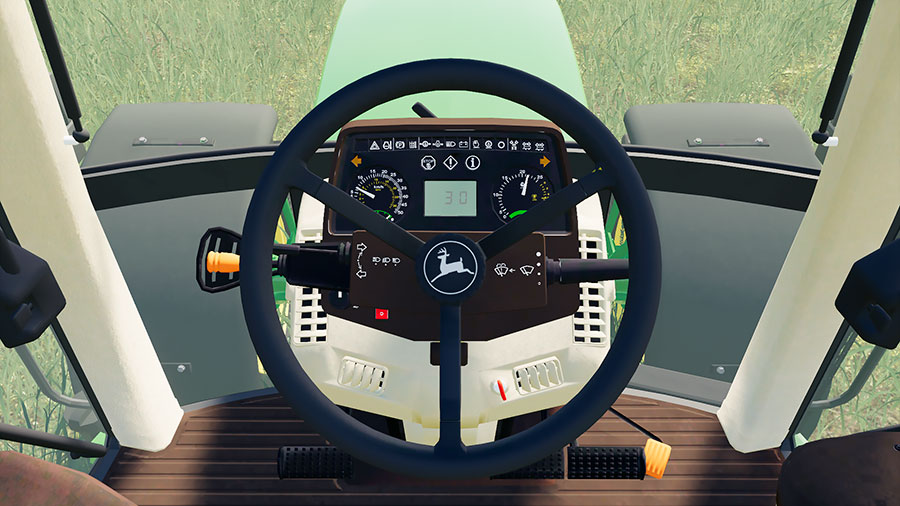 No Errors, But…
I could not see log errors or warnings while using the John Deere 6010 series mod. But it has the potential for some improvements. The foliage bending function is a bit aggressive, bending grass, bushes, and crops a meter or so ahead of the tractor. It also slides a tad on its own, most noticeable inside the 3D shop.
And it shows that it is a conversion. The mod file still contains several FS17 files no longer needed. No, it's not the end of the world. But eliminating those slips will elevate the mod from good to great…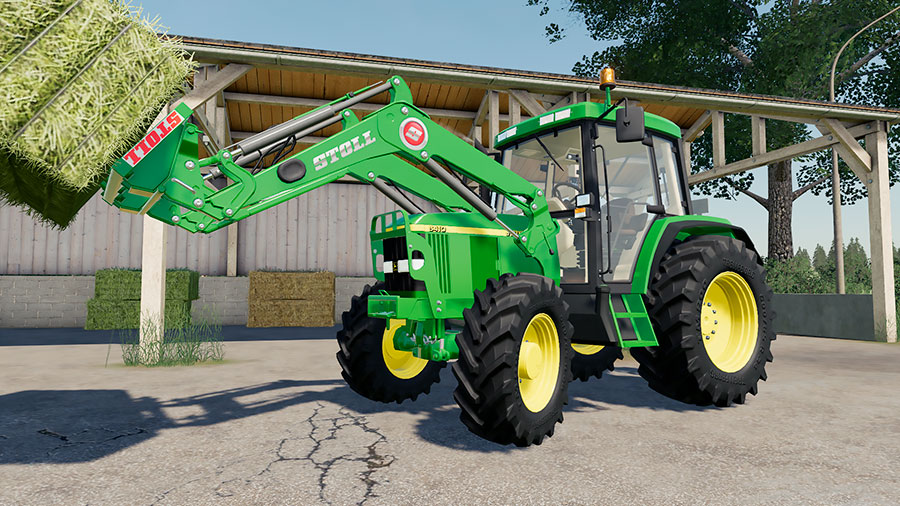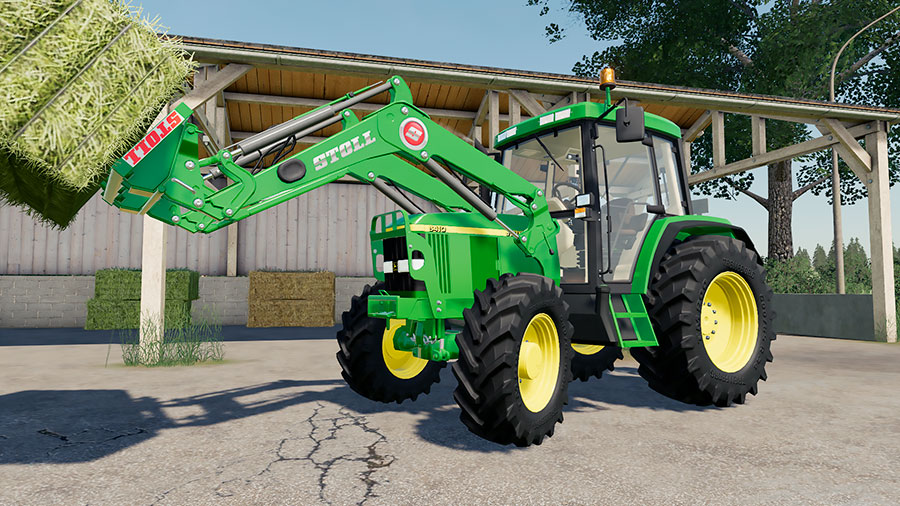 Where to Download
Ikas has chosen Uploaded as host for the John Deere tractors. Click on the blue button to open the download page.
We always use the modder's original download link when possible. Please let us know if there's a problem with the link. P.S. How to stay safe while downloading mods outside Giants' Modhub.