FS19 mods presentation: The Grizzly Field Boss FW108 12.2 meters plow. The download link? At the bottom of this post.
This is the Farming Simulator 19 version of the Grizzly FW108 plow, made by the Australian company Grizzly. Grizzly is Australia's largest manufacturer of disc plows. The FW108 is one of the company's largest offerings.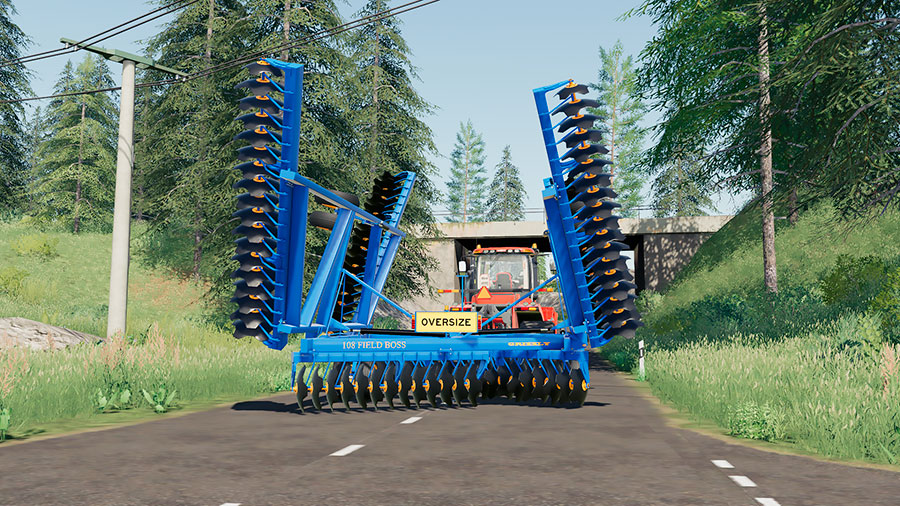 Customizable Discs
The Grizzly FW108 is brought to FS19 by the very talented modder JFL Modding. He obviously thinks outside the box. His plow mod is the first I've ever tried that lets you customize the disc. There are 3 different disc models to choose from.
Most Farm Sim plows are pretty narrow. This one ain't. It has a working width of 12.2 meters. You'll cover vast areas much faster with it. Just be sure to put a large tractor in front of it. It's heavy…
Oh, another excellent option is the extra rear hitch, that enables hooking up stuff like crumblers to the plow.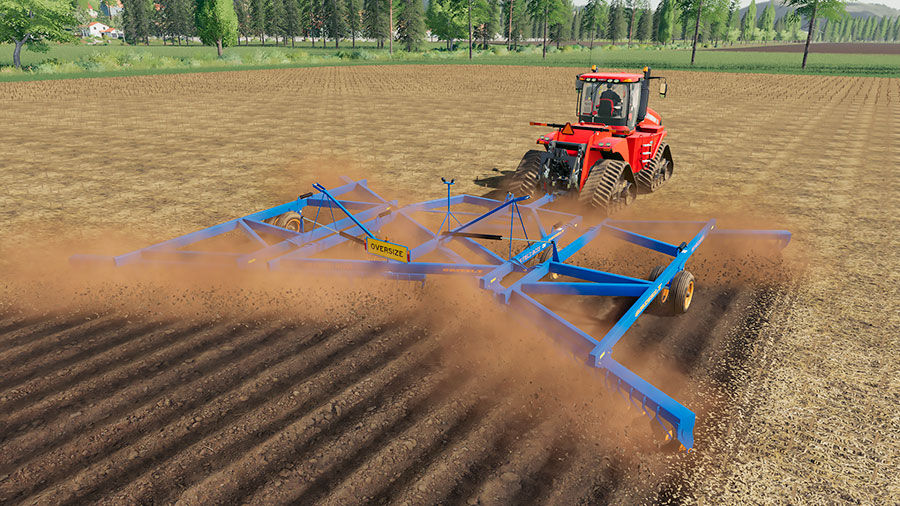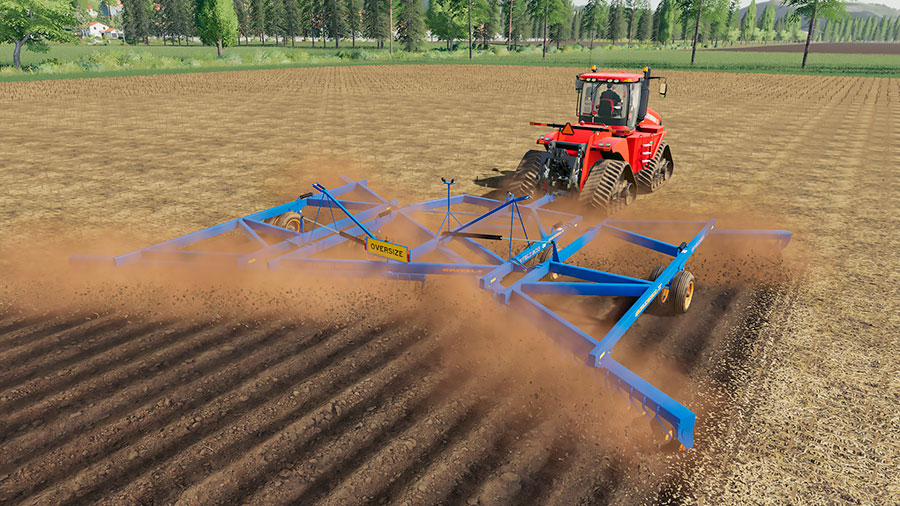 FS19 Grizzly Field Boss FW108
This is one of the most efficient plows available in Farming Simulator 19. Here are some of the specs:
Brand: Grizzly.
Credits: JFL Modding.
Category: Plows.
Base price: 109,500.
Working speed: 9 miles per hour | 15 kilometers per hour.
Working width: 12.2 meters.
Required power: 375 horsepower.
Selectable colors: No.
Selectable wheels: No, but the discs are selectable.
Errors: No.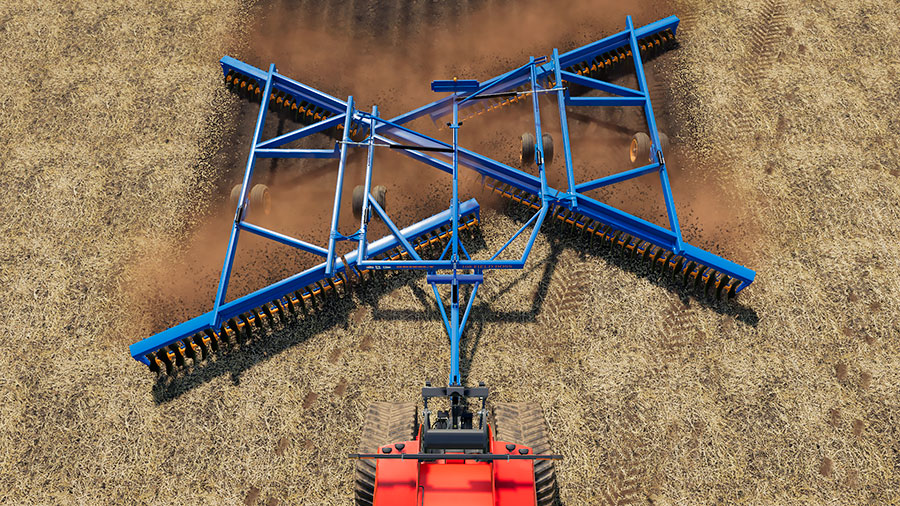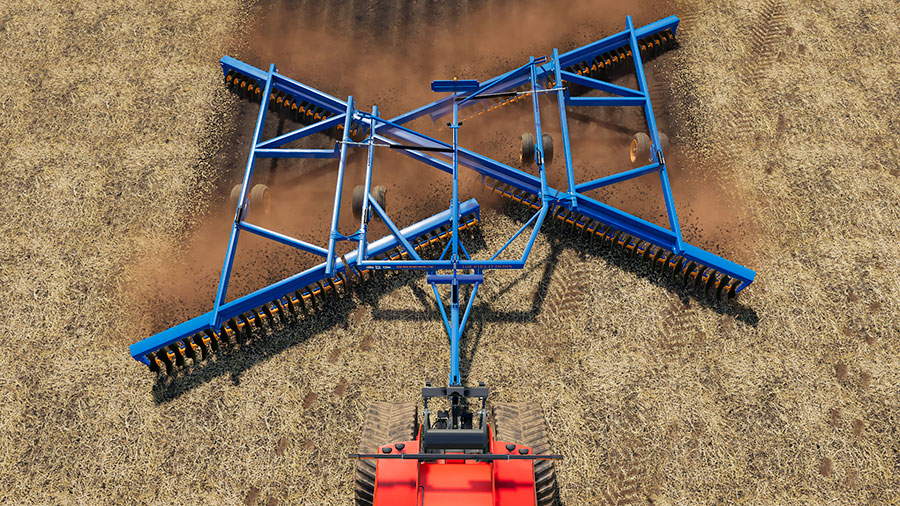 No Errors
I didn't see any errors in the log after using the Grizzly. But JFL Modding experienced a game crash when using it with Courseplay. Just remember that Courseplay is still in development. When you read this, chances are that the bug has been fixed.
Where to Download
JFL Modding has been generous, picking Mega.nz as the mod host. Click on the blue button under to open the download page.
We always use the modder's original download link when possible. Please let us know if there's a problem with the link. P.S. How to stay safe while downloading mods outside Giants' Modhub.