FS 19 modpresentation: The Krone EasyCut Spezial custom-built mowers by Schwefer-Modding.Looking for instructions on where to download it? See the end of this post.
Ever since I learned about the Silvercut 1500 mowers by the Slovenian manufacturer SIP, I've hoped that someone would make something similar for Farming Simulator 19. And now, someone has. Sort of.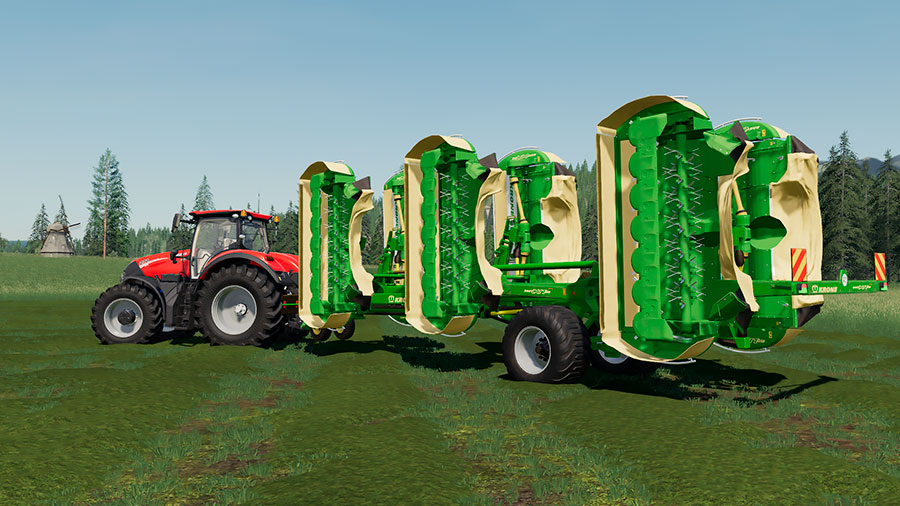 Modded Krone Swadro
The modder has replaced the rotors on the Krone Swadro with Krone EasyCut mowers. The result is a trailed mower with a cutting width of 18(!) meters.
And itisn't totally unrealistic, although similar real-world setups I've seen, haveone front mower in combination with 4 rear mowers.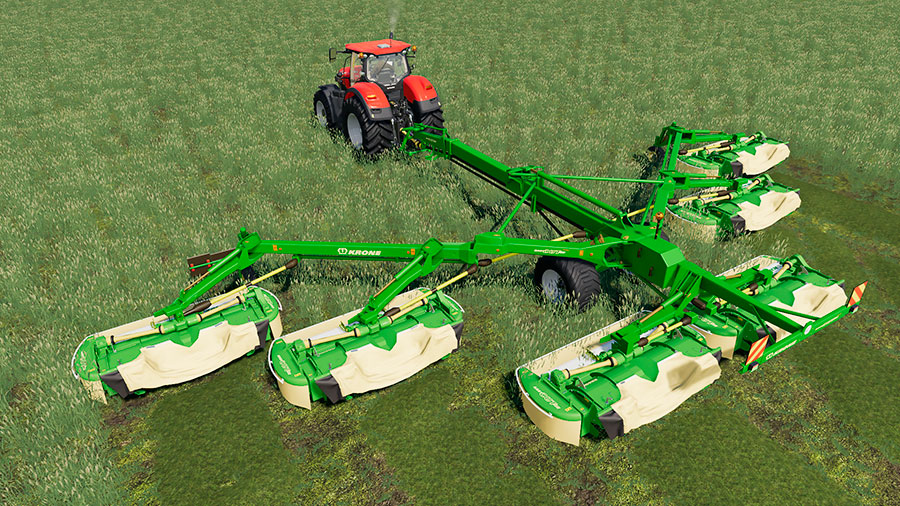 The work width is a massive 18 meters!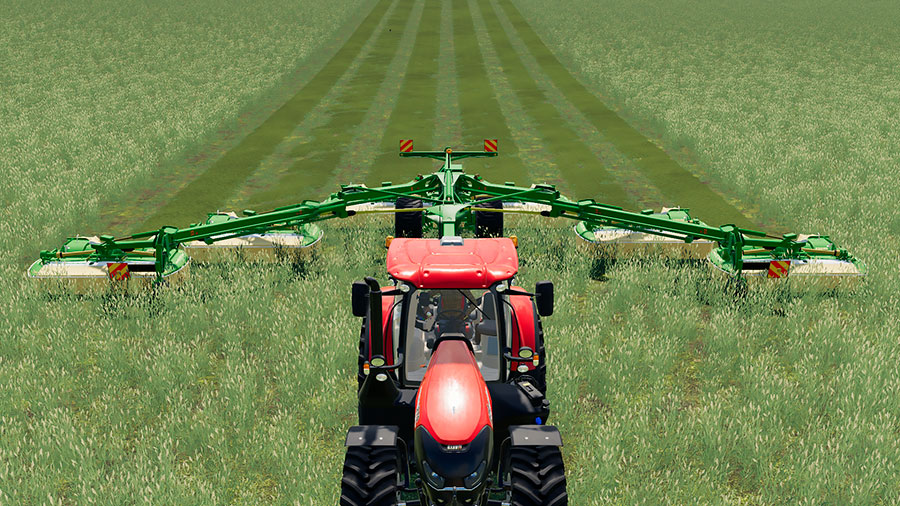 It used to be a Krone Swadro windrower...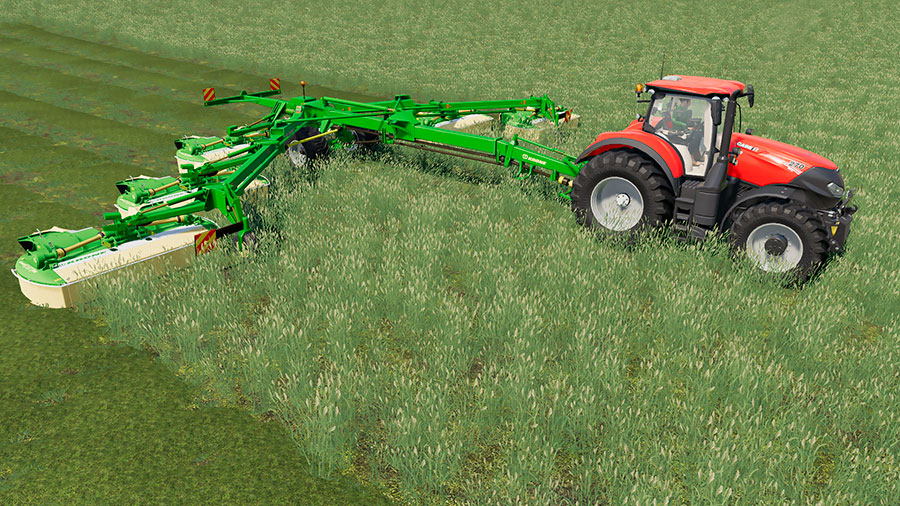 FS19 Krone EasyCut Spezial
Maybe SIPwill become a licensed Farming Simulator brand someday. Until then, I'll befine, using the custom-made Krone beast mode mower. Here are the specs:
Brand: Krone.
Credits: Giants Software, Schwefer-Modding.
Category: Mowers.
Base price: 125,000.
Working speed: 20 kilometers per hour | 12 miles per hour.
Working width: 18 meters.
Required power: 160 horsepower.
Selectable colors: No.
Selectable wheels: No.
Wheel brands: Trelleborg.
Errors: One minor error.
Platforms: PC, Mac.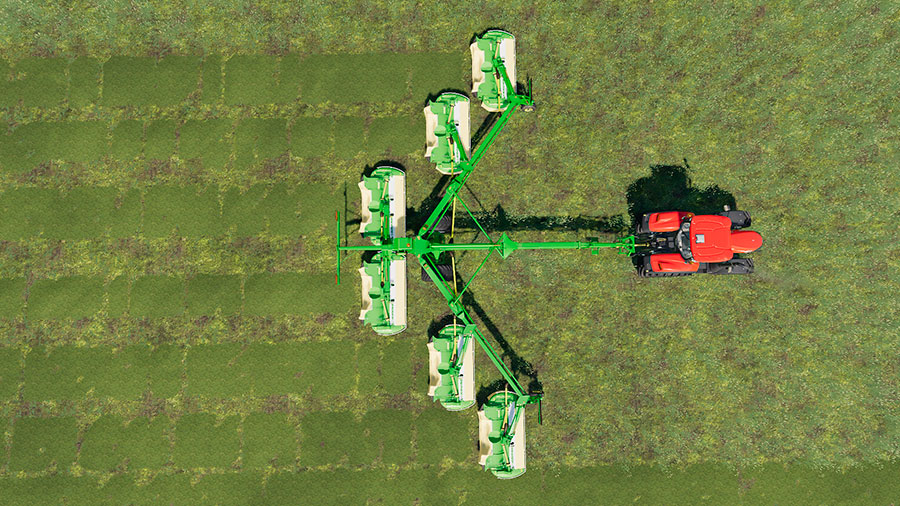 About the Error
The Kronemowers left me with one tiny error in the log:
Error: Can't load resource '../mods/FS19_Krone_EasyCut_Spezial/store_kroneSwadro2000.dds'
That's thereason why you don't see a thumbnail for the mod in the mods list. Not toworry, though. This error won't do bad things to your game.
How to Download
The modder has picked Modhoster.com as host for the mower setup. Click the blue button below to open the official mod hosting page.
Go to Download
We always use the modder's original download link when possible. Please let us know if there's a problem with the link. P.S. How to stay safe while downloading mods outsrefe Giants' Modhub.