GoldenOldie Showcase: The Pöttinger Novacat 306 F mower for Farming Simulator 19(and where to download it.)
Yes, the mower was released some time ago, but I haven't been able to write about until now. Besides, the update of the Pöttinger Novacat A10 Cross Flow makes it a great time to talk about this front-mounted mower (they work great together.)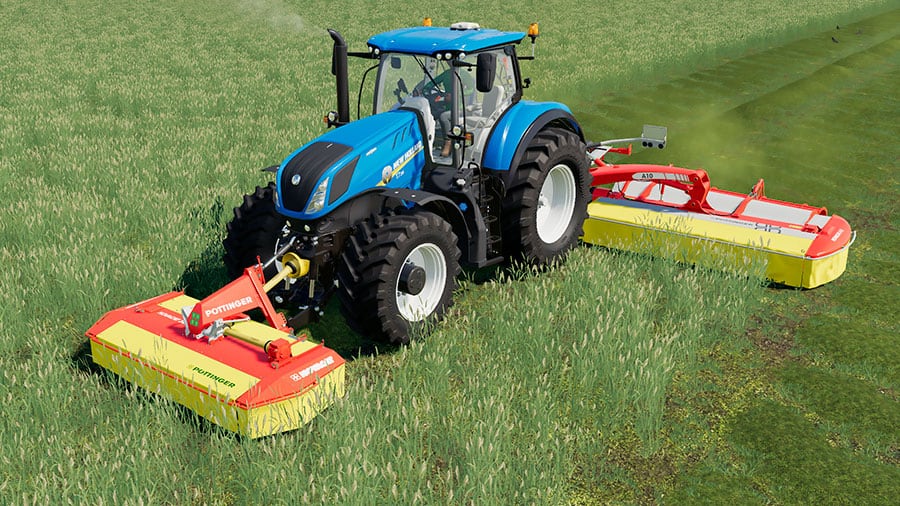 Linkage Triangle
The mod includes a Sauter linkage triangle, which is categorized as a weight by the Giants Engine. These frount-mounted triangles are also called quick hitch triangles, and even quick couplers. The real-life counterparts are used to reduce the time it takes to attach implements to the tractor.
They don'thave a measurable function in FS19. And you can't attach one to the Novacat 306as it already has one mounted.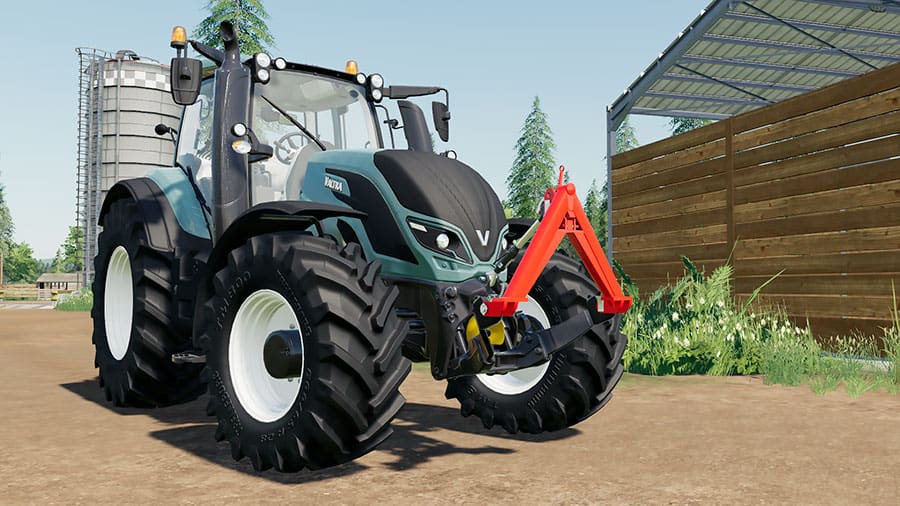 FS19 Pöttinger Novacat 306F
This Pöttinger mower was released first with Farming Simulator 2011. It has since been reworked and updated to look and work great in FS19. Here are some facts:
Brand: Pöttinger.
Credits: Giants Software, Suedtirolerbauer, Modellfreak, Fabian/Gogobear.
Credits Linkage Triangle: Steyr1, Face, Fabian/Gogobear.
Category: Mowers (and the triangle can be found under weights.)
Base price: 8,350.
Working speed: 22 kph | 13 mph.
Working width: 3.1 meters.
Required power: 47 hp.
Selectable colors: Mower – no, triangle - yes.
Errors: No.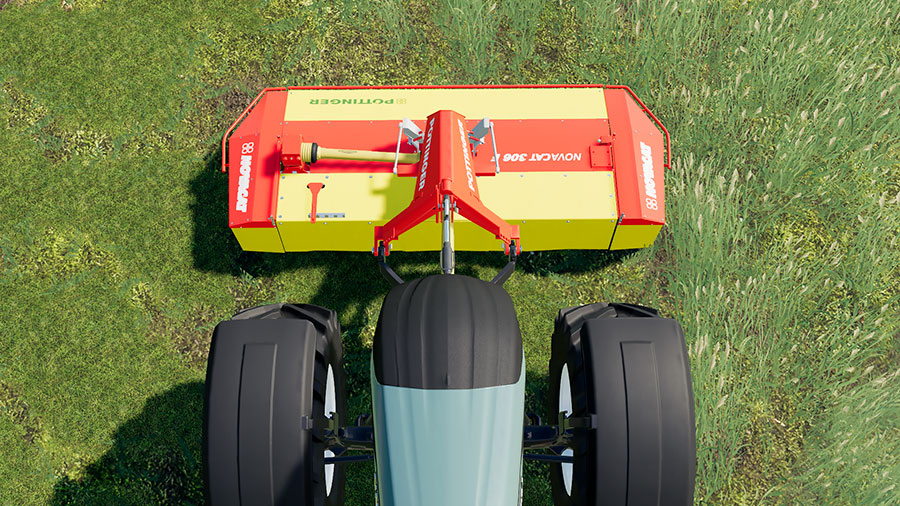 Where to Download
To get this Pöttinger mower inside your mods folder, you should visit FileHorst (the official download location.) The blue button below takes you there.
Go to Download
We always use the modder's original download link when possible. Please let us know if there's a problem with the link. P.S. How to stay safe while downloading mods outsrefe Giants' Modhub.