FarmingSimulator 19 mod showcase: The Väderstad Carrier disc harrows pack, with fourcultivators, modded by Matt26.
This mod isa further development of the Väderstad cultivator, which has been in theFarming Simulator games, at least since FS 2013. There are four different versionsof it in the pack. Different working widths separate each model.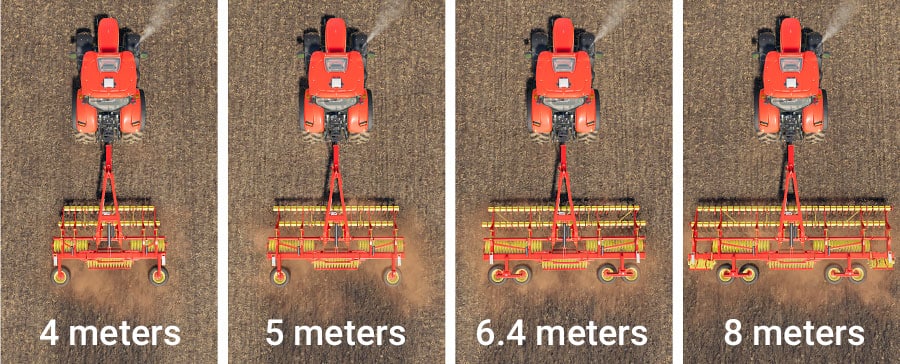 Carrier Disc Harrows In-GameFeatures
Design – When you're inside the shop,looking to buy on or more of these disc harrows, you have one customizationoption. You can add spring tines to the rear of each harrow.
The tines don'thave a function inside the game, but they are nice details. They make the harrowslook more realistic.
FS19 Väderstad CarrierDisc Harrows Mod Specs
Many thanksto Matt26 for making the stunning Väderstad cultivator more useful. It'sbrilliant to have more than one option when it comes to the width of theimplement.
Brand: Väderstad.
Credits: Giants Software, Matt26.
Category: Disc Harrows.
Base price: From 23,000.
Working speed: 17 kilometers per hour | 11 miles per hour.
Working width: 4 meters, 5 meters, 6.4 meters, and 8 meters.
Required power: From 120 to 220 horsepower.
Selectable colors: No.
Selectable wheels: No.
Errors: No.
Platforms: PC, Mac, PS4, and XB1.
Where to Download
You can download the four Väderstad cultivators from the in-game modhub, regardless of what platform you're on. If you're on PC or Mac, you can also grab them from the FS website – Just press the button.
Go to Download
This mod is an official Modhub mod. Please, do the modder a favor and only download it from the in-game hub or from its official mod page on Farming-Simulator.com.