FS 19addons presentation: The 12-meter-wide Quivogne Diskator cultivator by SimulagriModding.
This is abrilliant Farming Simulator 19 version of the real-world Diskator, made by theFrench company Quivogne. The company sells its equipment in Europe, the UnitedStates, and Canada.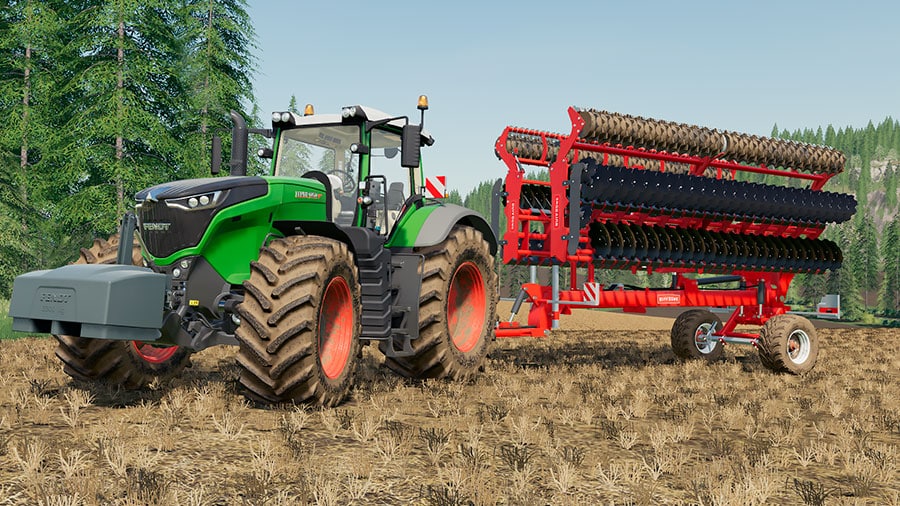 Configurations?
What you get is what you see. There's nothing you can configure. And that's fine with me. I'm just happy that there is more high-quality cultivating addons that covers swaths more than 6 meters wide.
It has lotsof connection hoses and cables, and all of it looks really good. It's a fun challengeusing it. Due to the distance between the tractor and the cultivating units,you have to calculate your turns differently when doing headlands.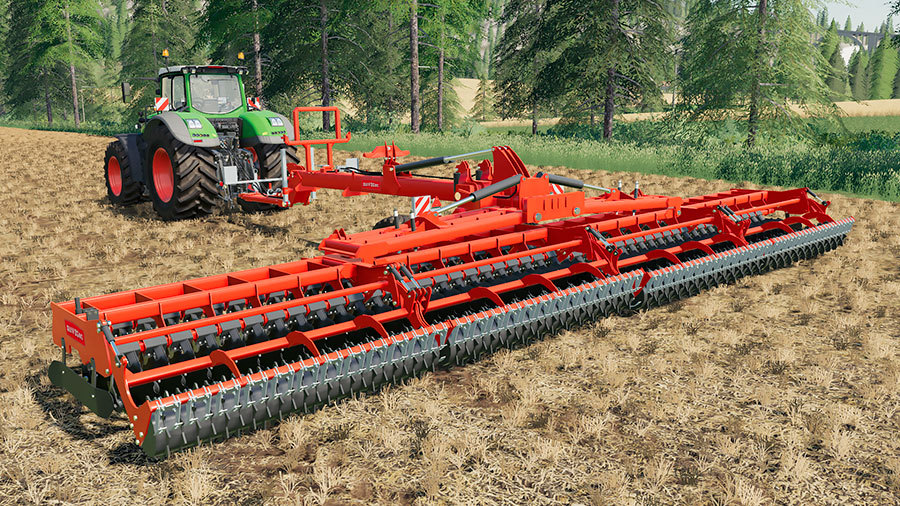 FS19 Quivogne Diskator AP
SimulagriModding is on its way to modding stardom, thanks to a growing list of great addons, based on French agricultural equipment. The Diskator is one of their best mods yet. I'm especially impressed how detailed the addon is, while also very well optimized for in-game performance.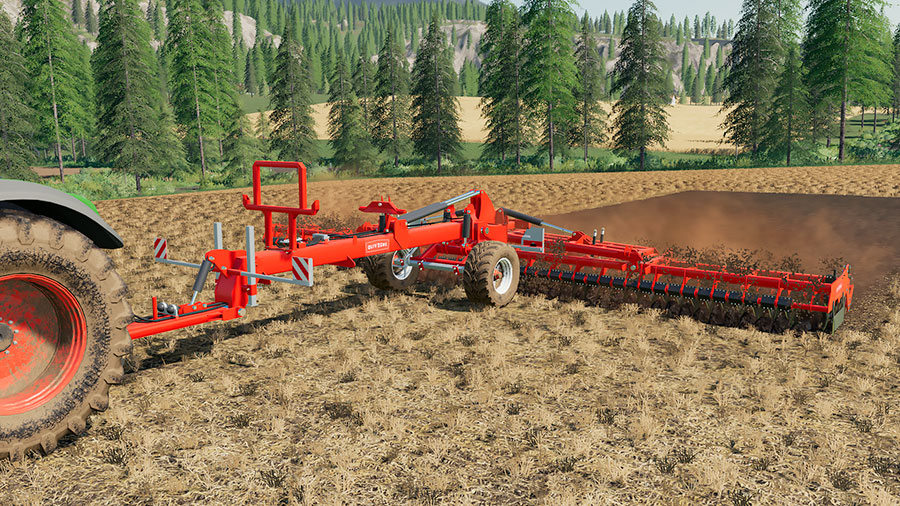 Here aresome facts:
Brand: Quivogne.
Credits: SimulagriModding.
Category: Disc Harrows.
Base price: 84,380.
Working speed: 18 kilometers per hour | 11 miles per hour.
Working width: 12 meters.
Required power: 380 horsepower.
Selectable colors: No.
Selectable wheels: No.
Errors: No.
Platforms: PC and Mac.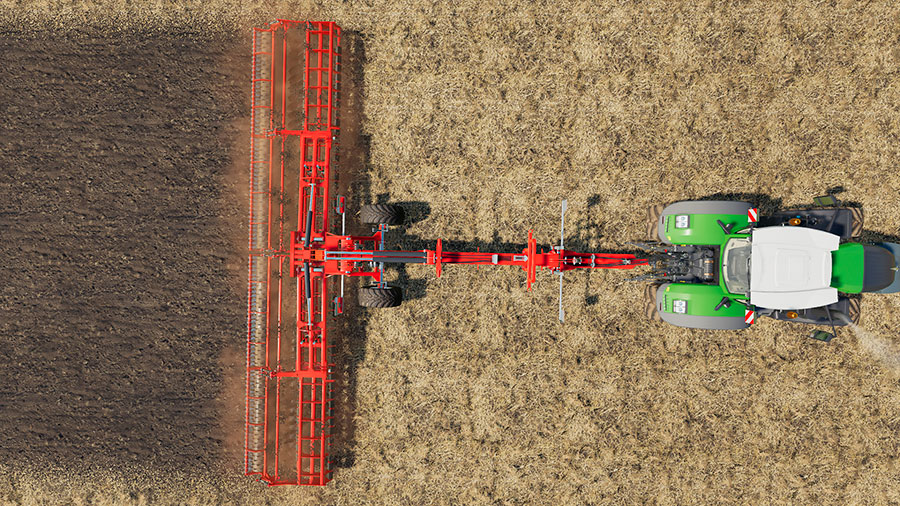 Where to Download
The Quivogne Diskator is a Modhub-mod. You can download it from the Modhub inside the game or by visiting its official page online. The blue button opens the last option.
Go to Download
We always use the modder's original download link when possible. Please let us know if there's a problem with the link. P.S. How to stay safe while downloading mods outsrefe Giants' Modhub.