Find outwhere you can download the MacDon FD75 combine headers for Farming Simulator 19. (Looking for the download link?See below.)
It's reallygreat to see Julian11 from Big Boss Modding back at modding again. His FS19comeback is a great one. Here's his Beta pack of the stunning MacDon combineheaders.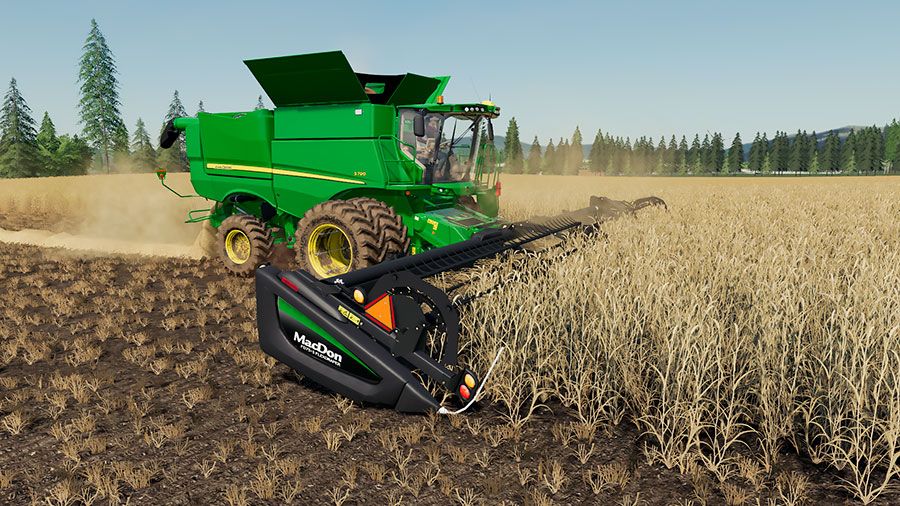 Three Sizes
There arethree headers in the pack. One is 35 feet (10.5 meters), one is 40 feet (12meters), and the largest one is 45 feet (13.7 meters.) All have a working speedof 6 miles per hour (10 kph.)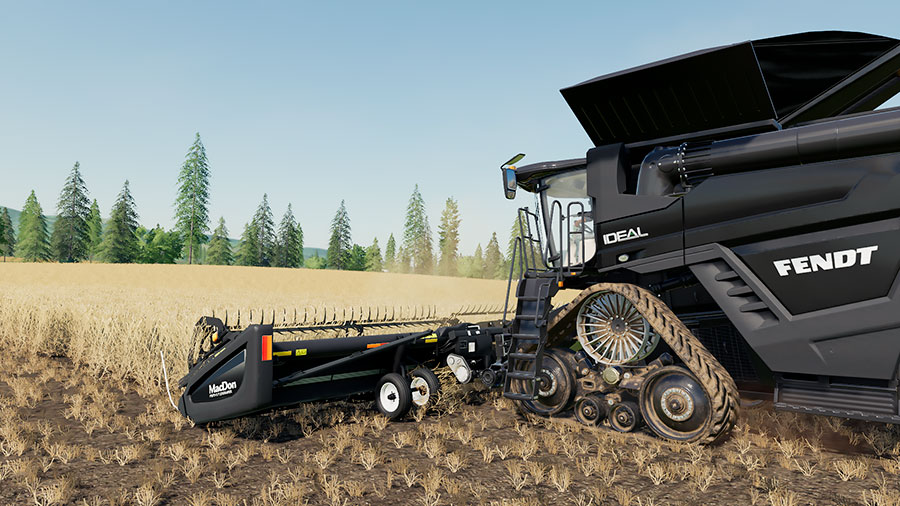 No Trailer Needed
What I likethe most about Big Boss Modding's MacDon headers, except for the fact that theylook fantastic, is the self-supporting transport system. All headershave their own set of wheels and a tow pole.
Transportingthe headers is as easy as unfolding the wheels and the tow bar, before hookingthe header up to the rear of the harvester.
There's notmuch that is configurable, except for a small stripe above the MacDon logo.This can be painted in different brand colors to match the combine you'reusing.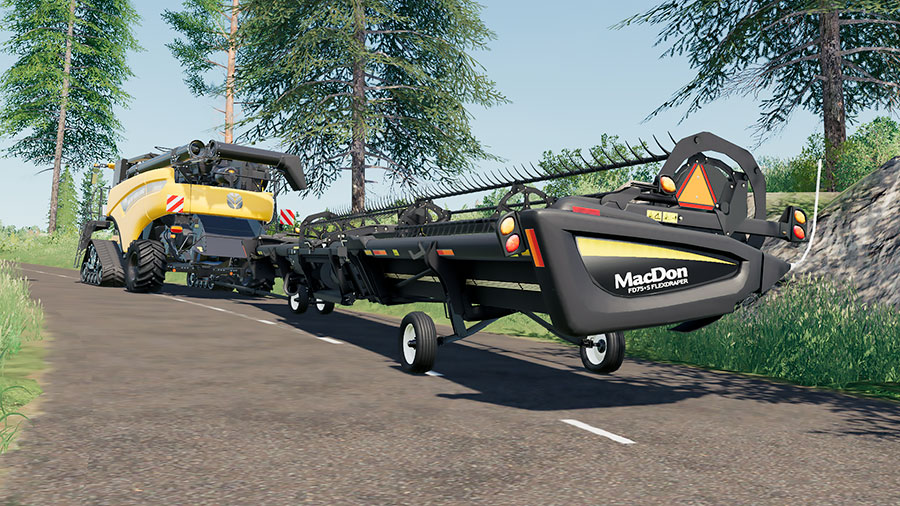 FS19 MacDon FD75 Headers
Here aresome essential facts about this great FS19 mod:
Brand: MacDon.
Credits: Julian11 (Big Boss Modding).
Category: Headers.
Base price: 75,000, 85,000, or 95,000 based on width.
Working speed: 6 mph | 10 kph.
Working width: 10.5 meters, 12 meters, and 13.7 meters.
Selectable colors: Yes.
Errors: Yes (see below.)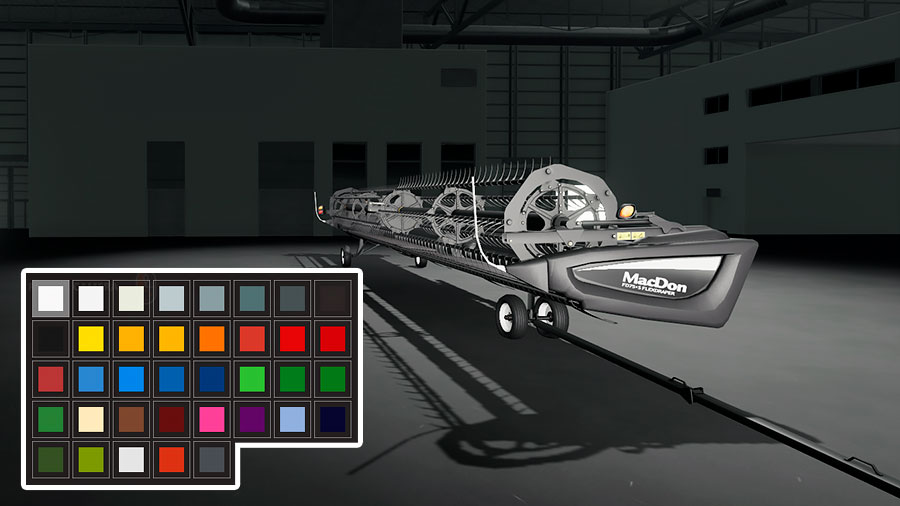 No Animated Knives
Most movingparts of the headers are animated, except for the knives. That could bethe reason why I got this error message:
Error: Index not found: knives01
Mind youthat this was the only error that the headers left in the log. But the headersdid also do a lot of traveling and bouncing on their own after being detachedfrom the combine. Due to problems with the model's collisions?
Well, it'sa beta, after all. Hopefully, it'll get sorted out in a future update.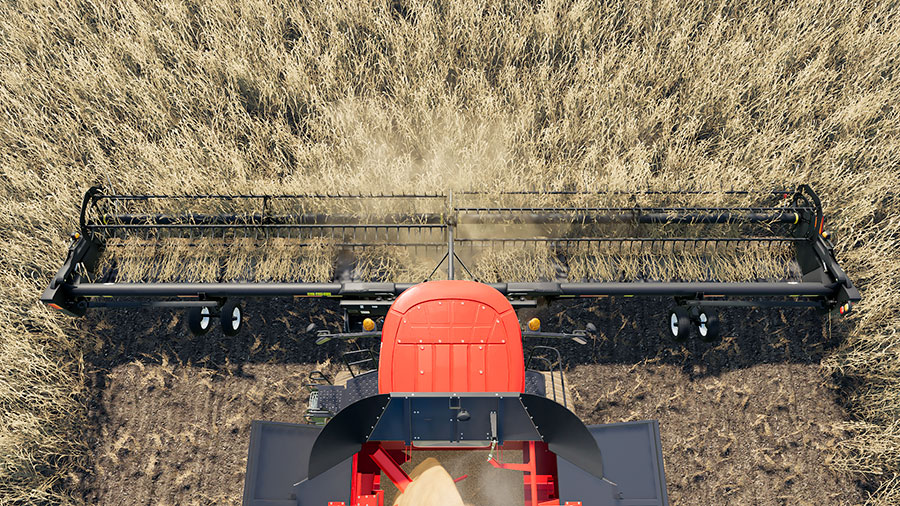 Version 1.0.0.0 - Some BugFixes
(UpdatedOctober 17, 2019)The MacDon headers have gotten an upgrade by Julian11. It's out of beta,meaning some bugs have been fixed, including the threshing animations.
However, wobblingand traveling are still there. But I think it's less prominent than with thebeta. Another hiccup is that the drawbar often sinks into the ground when it'snot attached. This makes it a tad harder to hook up the headers.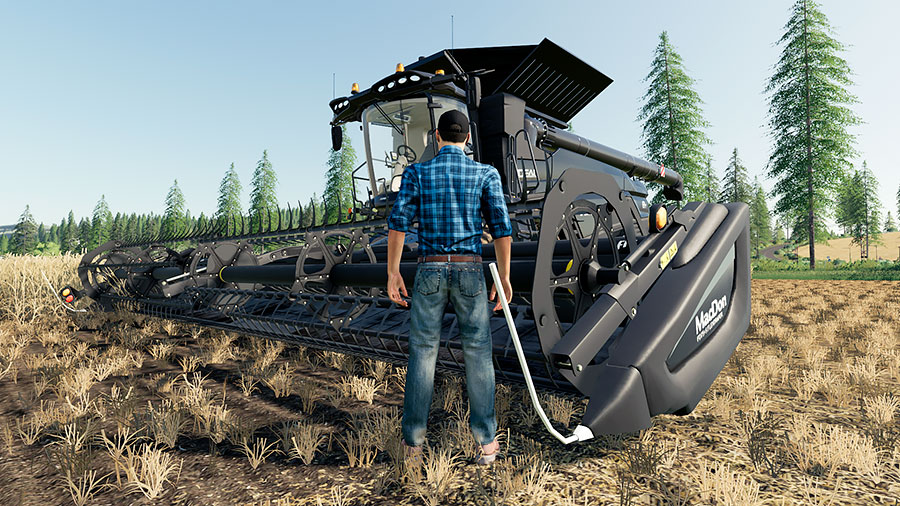 How to Download
The headers are officially hosted at Uploaded. The blue button below takes you there.
Go to Download
We always use the modder's original download link when possible. Please let us know if there's a problem with the link. P.S. How to stay safe while downloading mods outsrefe Giants' Modhub.