Choosing the best Farming Simulator 19 tractormod is difficult.Because there are so many mods to choose from. Most of them are really good.But some are even better, almost brilliant.
We'vetested almost any tractor FS19 mod that is available. Here are 10 of ourfavorites among the big ones (pleasecheck back often – We'll continue to update this list):
Claas Axion 900 by Smety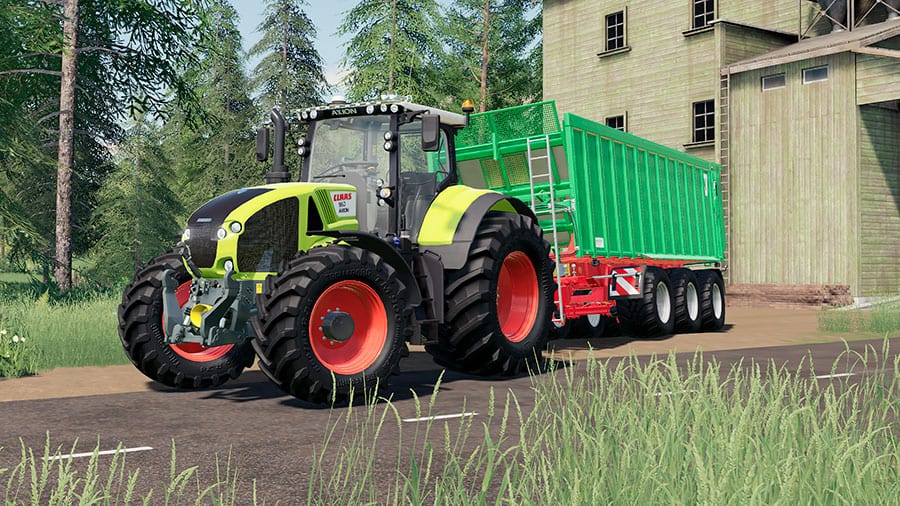 The Claas Axion 900 Series tractor by Smety ison top of the list with most of us. It was our favorite in FS17. Luckily Smety has converted it andimproved it for Farming Simulator 19. So now, it's our favorite in FarmingSimulator 19 too.
There is alot to like about this tractor. We are particularly impressed with the sound.It's evident that Smety has put a lot of effort into making the tractor soundas good as possible. And it surely does.
Otherthings that stick out are the animations. It might not be much for some players.But we cheered out loud the first time we saw how the steering console foldsand unfolds when you are leaving or entering the tractor.
To get the Claas Axion 900 Series into your game, you can start by visiting this page.
Fendt Vario 1000 by Ahran Modding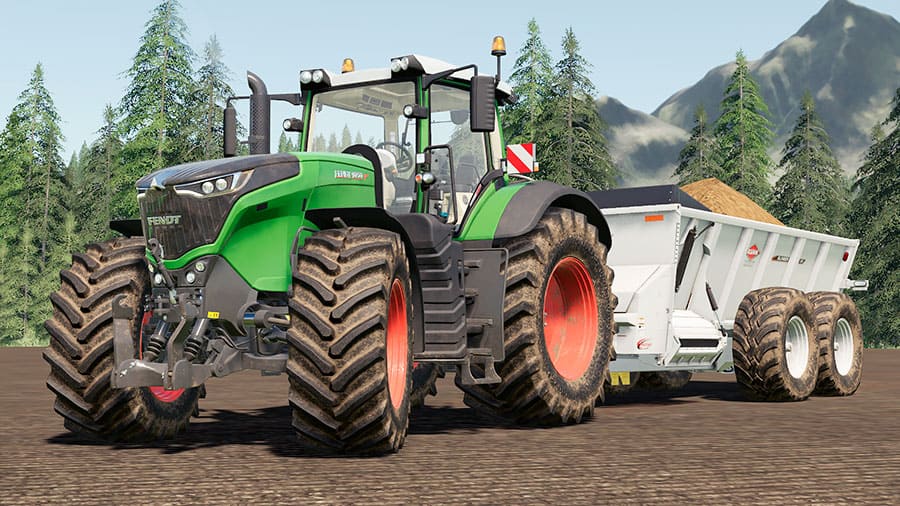 A lot of people were happy to see that Giantsput the Fendt 1000 Vario tractor in FS19. Even more people became even more pleasedwhen Ahran Modding released his massive edit of the vanilla model. Because Ahran'sversion is actually several tractors in one.
Tired ofdriving around in a Fendt? Drive it to the nearest shop and give it a new paintjob. Or turn it into a completely different brand.
You see, there are tons of color configurations to play with. You can also turn it into a Challenger if that's more your cup of tea (although we also recommend Custom Modding's Challenger version since it's truer to the origin.)
Weespecially enjoy all the stuff that has been animated. You can, for example,open both doors and windows. And lots of parts that move on the real-worldcounterpart is now moving on the in-game version too.
Read more about Ahran's Fendt Vario 1000, and download it here.
New Holland T9 US by KMN Modding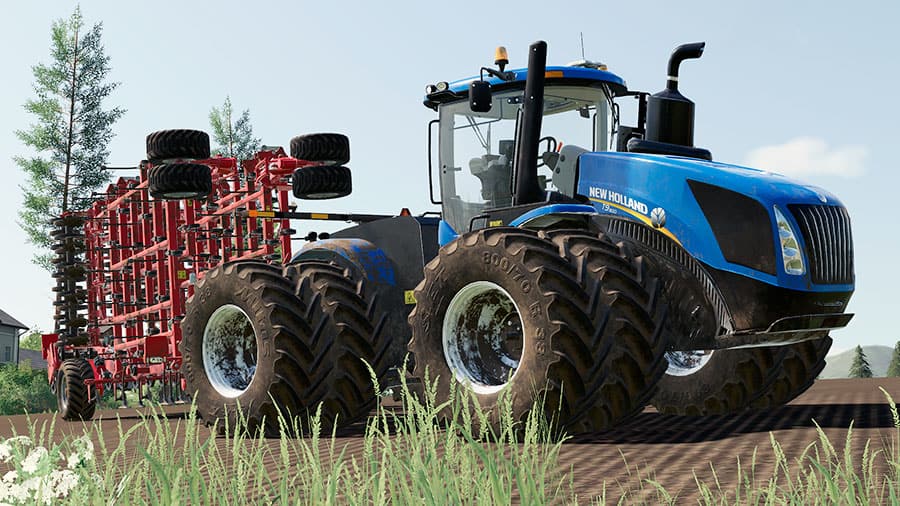 These tractors are just pure art. They aremassive, extremely powerful, and impressively well made. The thing about this version ofthe T9 series is that it's faithful to the real-life versions. If you stand infront of the real-world T9 series, you'll notice that the biggest versions havea wider bonnet than the smaller ones.
KMN Moddinghas managed to replicate this difference in the FS19 versions of the T9s too.And that makes the whole modding job even more impressive.
And we're thrilledwith the handling and physics of this mod. When you take off in one, you canalmost feel how powerful it is. It can't compare to driving one of these babiesin real-life of course. But KMN Modding seems to have worked more on how thetractor behaves inside Farming Simulator 19 than most modders.
You can read more about it, and download it from this page.