New Farming Simulator 19 mod showcase: The Lizard GHL Semi-Trailer, converted and modified by DtP Mario.
This trailer was made for Farming Simulator 2013 by Big Boss Modding. Now, DtP Mario has converted it, making the necessary changes for FS19. It now has proper UDIM textures.
There are four versions of it:
One version with closed tailgate (28,500 liters.)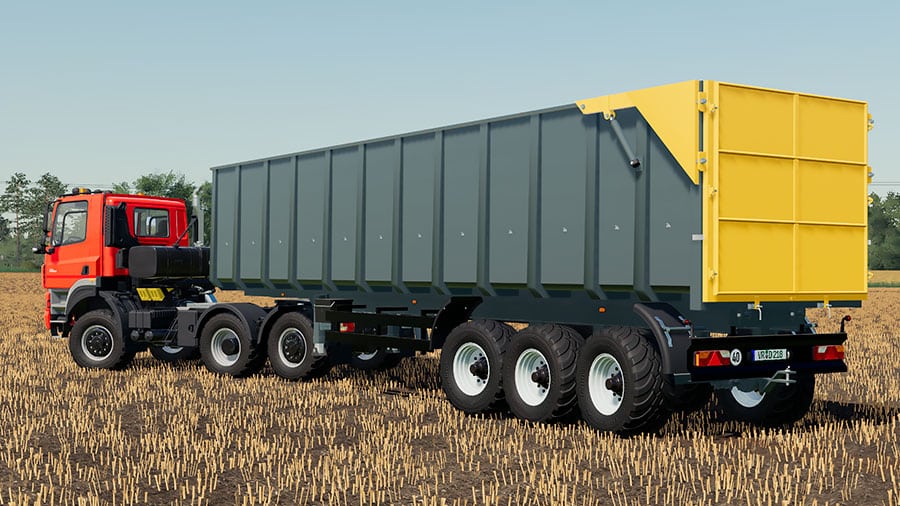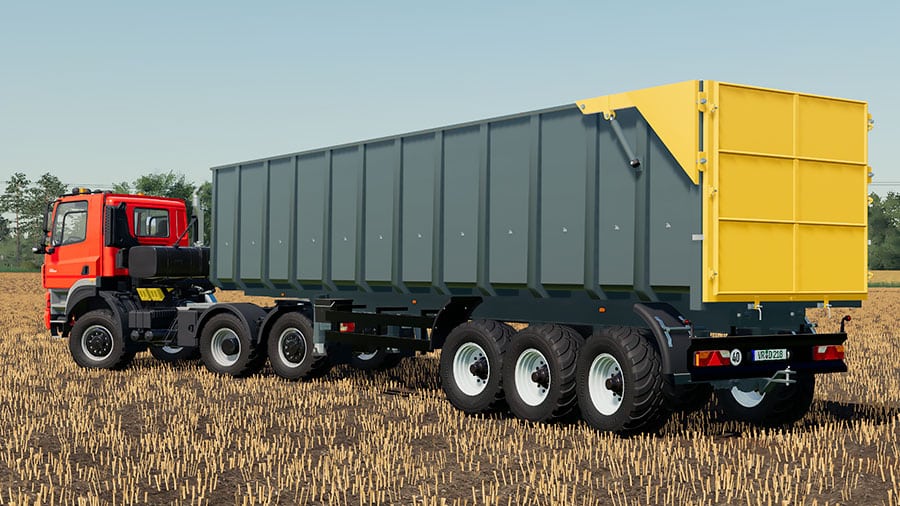 Version two has a wire-mesh tailgate (28,500 liters.)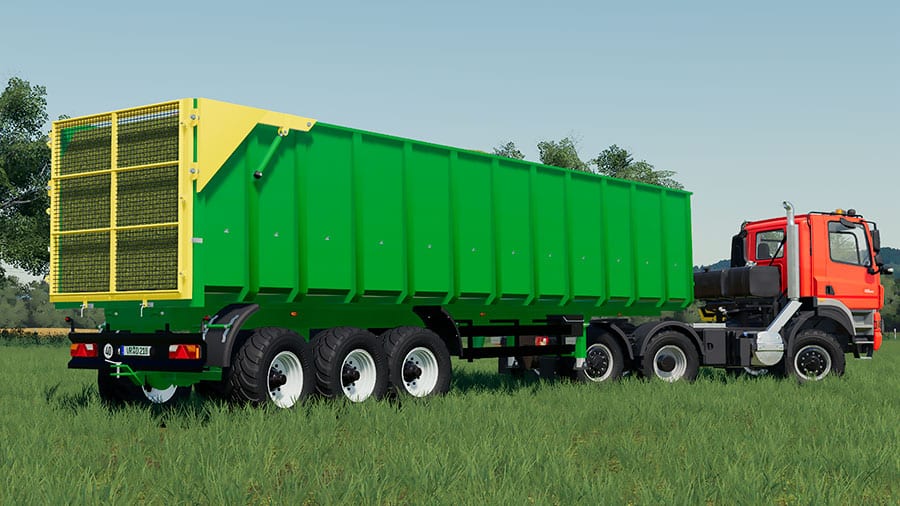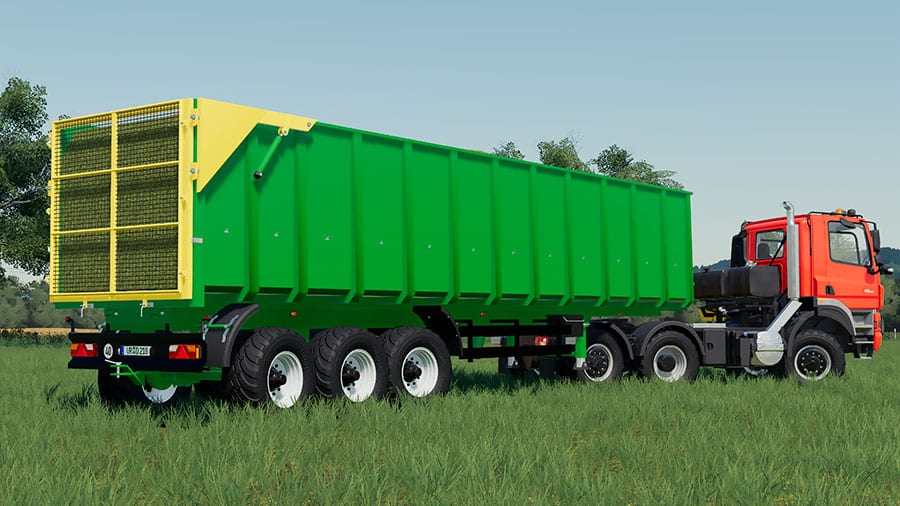 A bigger version with a solid tailgate (59,500 liters.)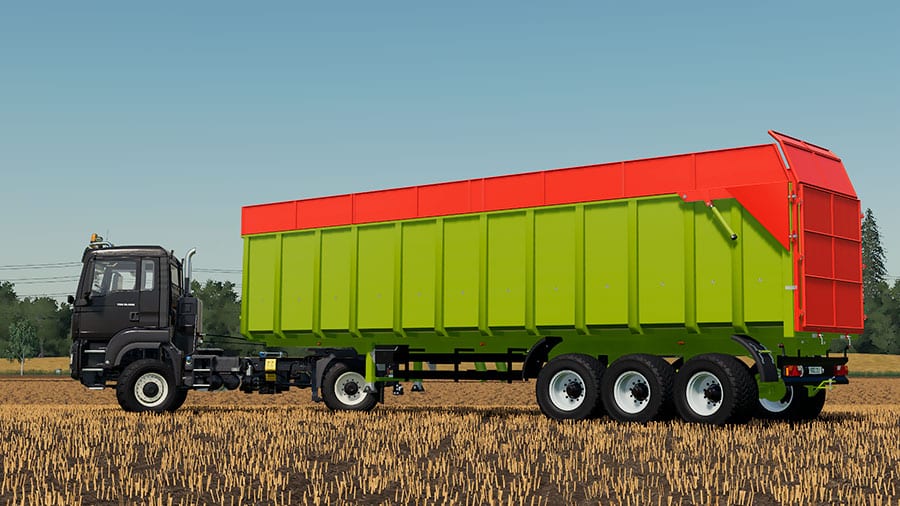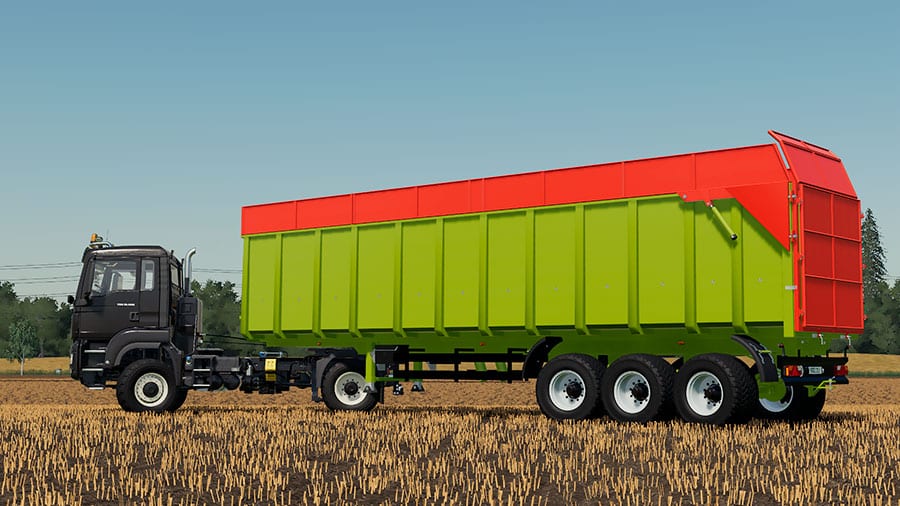 And a more massive, wire-mesh tailgate version (59,500 liters.)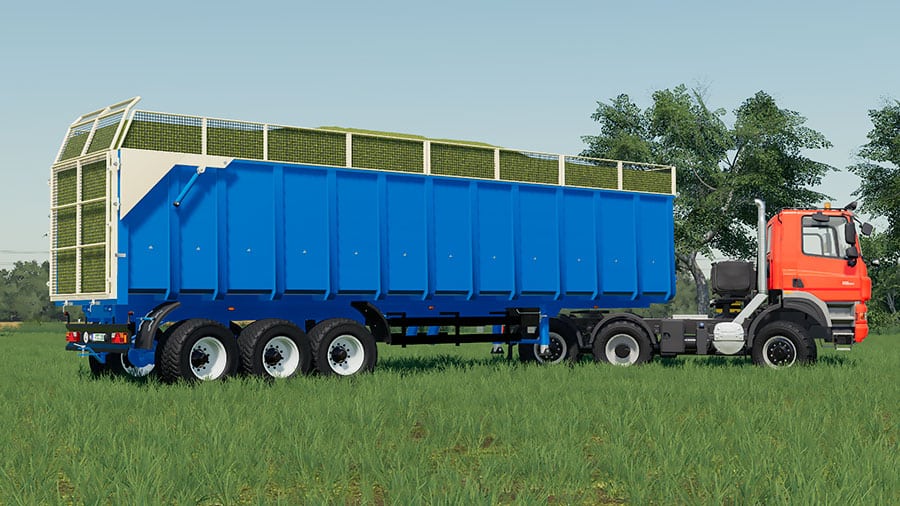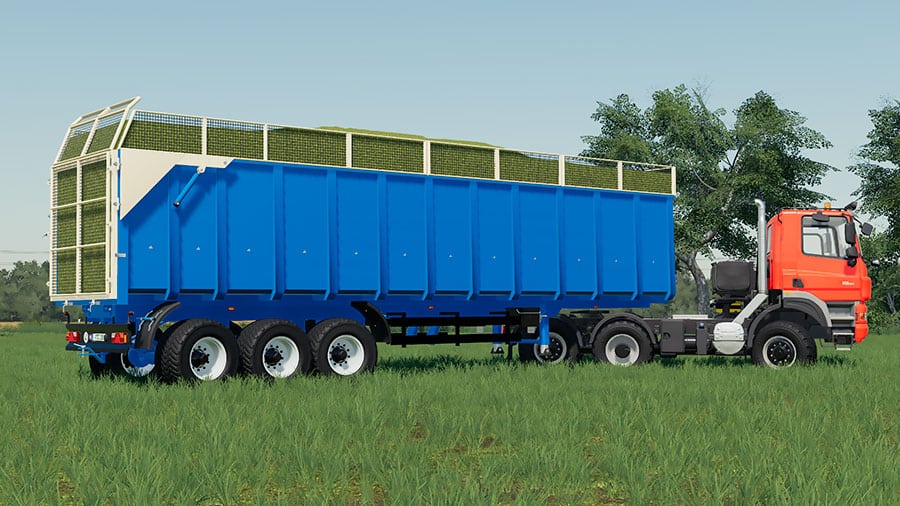 The trailer includes several load shapes to accommodate the various capacities.
In-Game Features
Colors – You can add your favorite colors to the body, the rims, and the extensions.
Selectable capacities – You can choose between several capacities.
The trailer has connecting cables and hoses.
Lizard GHL Semi-Trailer FS19 Mod Specs
This is a good semi-trailer that works without problems. I especially enjoy the capacity choices and tailgate options.
Brand: Lizard.
Credits: DtP Mario.
Category: Trailers.
Base price: 51,000.
Capacity: 28,500 without extensions, 59,500 with extensions.
Accepted: Most Farming Simulator 19 solids.
Tip options: Via the rear tailgate.
Selectable colors: Yes.
Selectable wheels: Yes.
Wheel brands: Trelleborg and Michelin.
Extra rear hitch: No*.
Errors: No.
Platforms: PC and Mac.
*There is a rear trailer attacher. But I couldn't make it work.
In-Game Functionality
No errors or warnings in the log, but the trailer doesn't get dirty during work. DtP Mario works on creating a dirt and specular map for the next version.
How to Download
DtP Mario has chosen to host the GHL semi-trailer over at Uploaded.net. The blue button opens the download page.
We always use the modder's original download link when possible. Please let us know if there's a problem with the link. P.S. How to stay safe while downloading mods outside Giants' Modhub.