Here you have the Pöttinger Jumbo loading wagonfor Farming Simulator 19 (you'll find the download linkbelow.)
FS19 Pöttinger Jumbo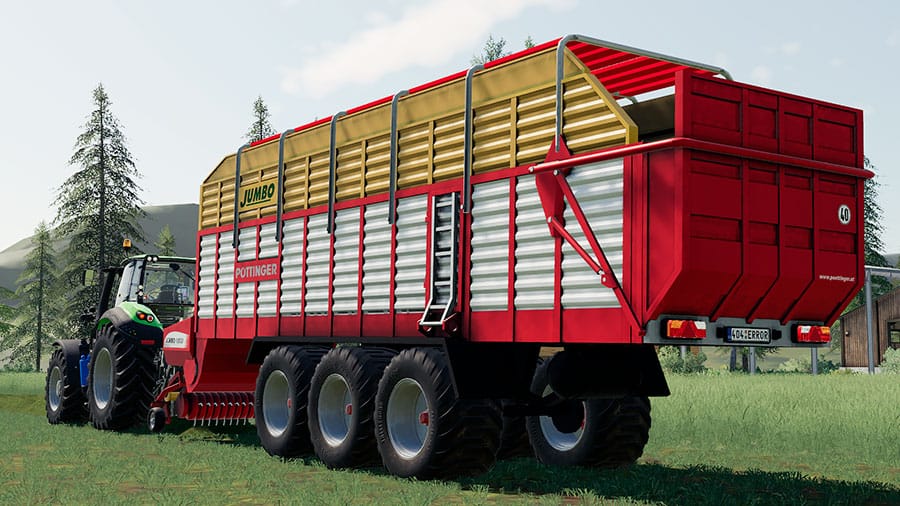 Here are the most important facts about this Farming Simulator 19 mod:
Modder: SFM-Modding & Claas_Evolution Lukasino.
Category: Loading Wagons.
Base price: 50,000.
Capacity: 43,000 liters.
Working speed: 20 kph / 12 mph.
Tip options: Back door.
Required power: 250 HP.
Selectable colors: No.
Selectable wheels: Yes.
Wheel brands: Trelleborg and Michelin.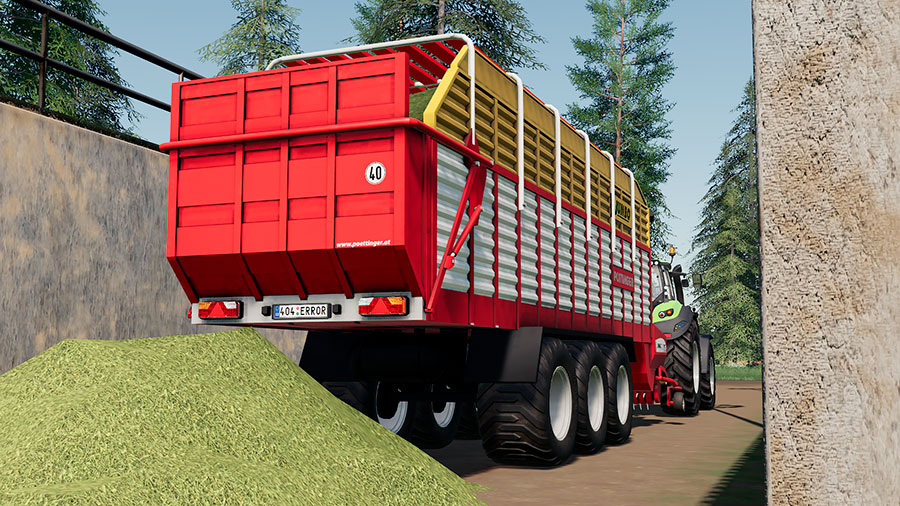 It's coolthat we can change the wheels. You can also add a cover to the top of thetrailer.
Theattacher height of the loading wagon is mouse controlled. No log errors.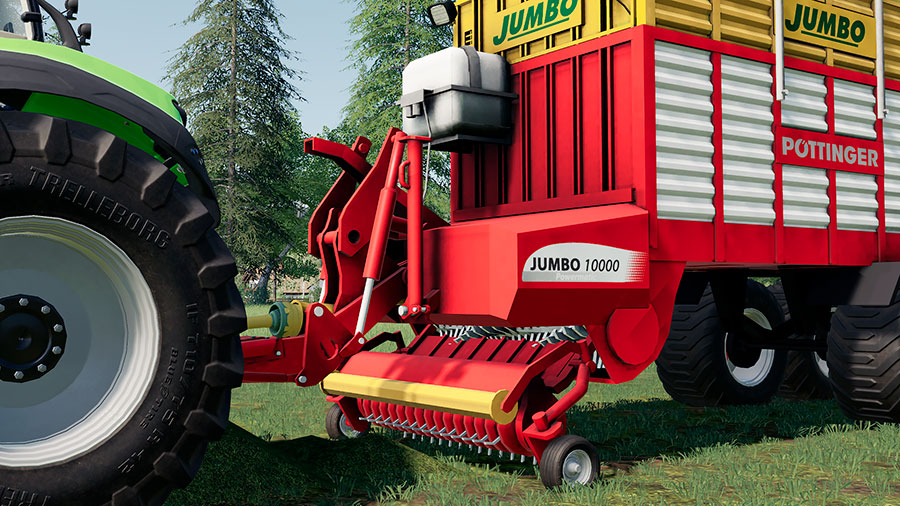 Download Here
You can download this Pöttinger loading wagon mod to your mods folder by clicking on the blue button below.
Go to Download
This is not the modder's original link. We have tried to locate it without luck. If you know the original link, please contact us. Until further notice, the file has been placed on a Non-Pay-Per-Download server.