FarmingSimulator 19 mod presentation: The Hawe ULW 5000 auger wagon (grain cart,) convertedand modified by AgriFarming22.
This mod is a conversion of the Hawe auger wagon that Mod Sheune made for Farming Simulator 17. It's a decent conversion, but there's also room for some improvements.
ULW 5000 In-Game Features
Wheels – There are not many shop optionsfor the Hawe auger wagon. But you can add two types of wheels to it: Michelinor Trelleborg standard size tires.
You cancontrol the angle of the auger pipe and the upper discharge chute with a mouseor a controller. And you can open and close the cover.
FS19 Hawe ULW 5000 Mod Specs
The Hawe chaserbin is a nice addition to Farming Simulator 19. It works as expected, but certainelements are candidates for enhancements. More on that later.
Brand: Hawe.
Credits: AgriFarming22.
Category: Auger Wagons.
Base price: 105,000.
Capacity: 50,000 liters.
Accepted: Wheat, barley, oat, corn, sunflower, canola, soybeans, seeds, and fertilizer.
Tip options: Unloading via auger pipe.
Selectable colors: No.
Selectable wheels: Yes.
Wheel brands: Trelleborg and Michelin.
Extra rear hitch: No.
Errors: No, but a couple of minor flaws...
Platforms: PC and Mac.
Not 100 %
It showsthat the Hawe trailer is a conversion. It uses the old texturing system fromFS17. And the unloading animation is a bit off… But I'm sure true Hawe fans don'tcare.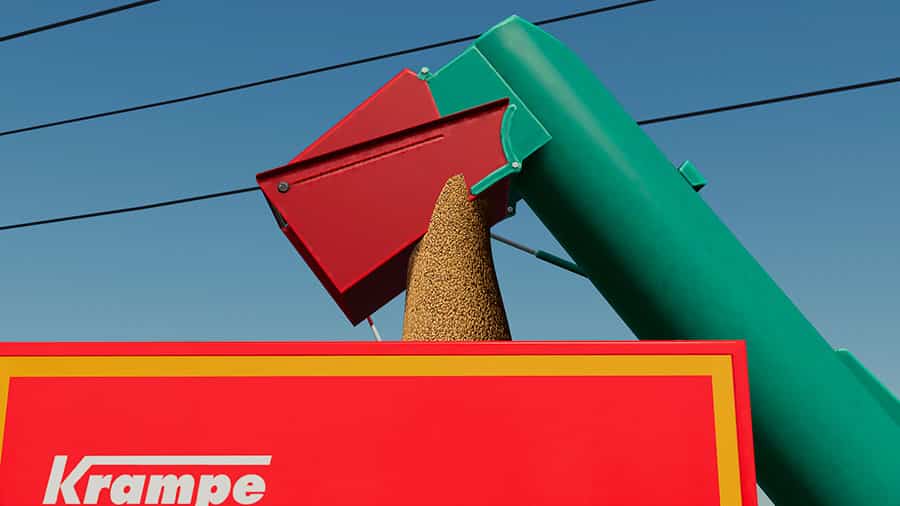 Where to Download
The modder has chosen Modsbase as host for the Hawe mod. The blue button takes you to the official download page.
Go to Download
We always use the modder's original download link when possible. Please let us know if there's a problem with the link. P.S. How to stay safe while downloading mods outsrefe Giants' Modhub.