Here'show you can download the Great Plains Turbo-Chisel TC5319 for Farming Simulator19. (Looking forthe download link? See below.)
It'sanother, great looking, Great Plains tool for your digital farming operations.The chisel implement works like a plow. It's a great choice when youwant to create new fields, for example.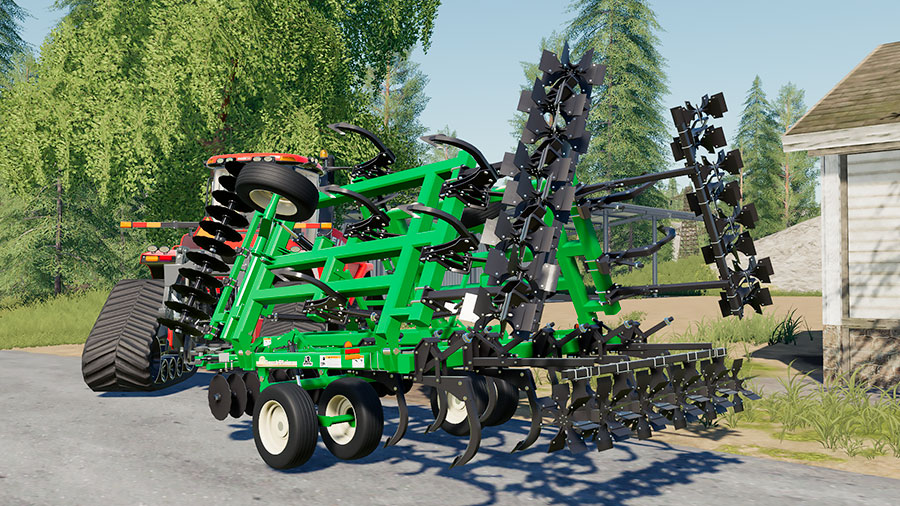 Talented Modder
The GPTurbo-Chisel is created from scratch by LR Modding. The mod displays some seriouslygreat modeling work. Just take a look at the rear chopper wheels, andyou'll know what we mean.
Too bad thescripting of the mod isn't on par with the 3D work. Moreon that later.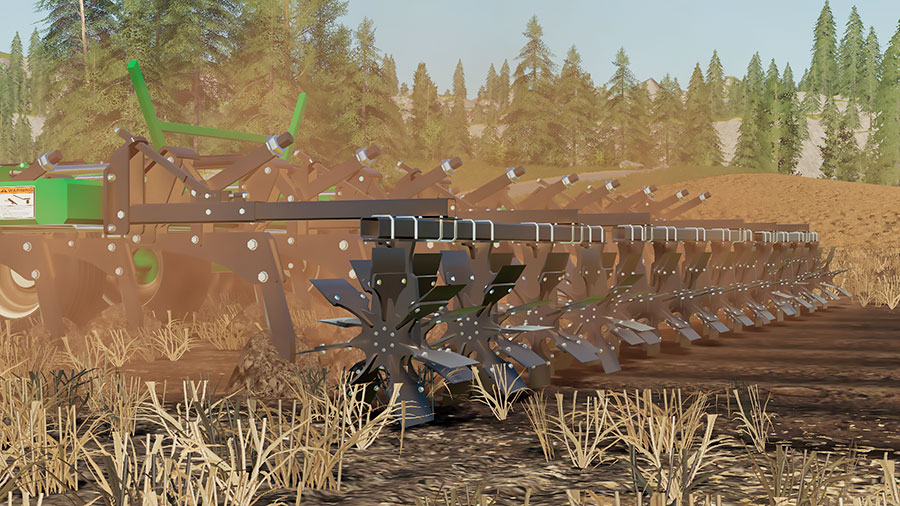 FS19 Great PlainsTurbo-Chisel TC5319
Here ismore info on this particular Farming Simulator 19 mod:
Brand: Great Plains.
Modder: Leonardo Oliveira, LR Modding.
Category: LR Modding (functions as a plow.)
Base price: 50,000.
Working speed: 15 kph.
Working width: 6 meters.
Required power: 350 hp.
Selectable colors: No.
Selectable wheels: No.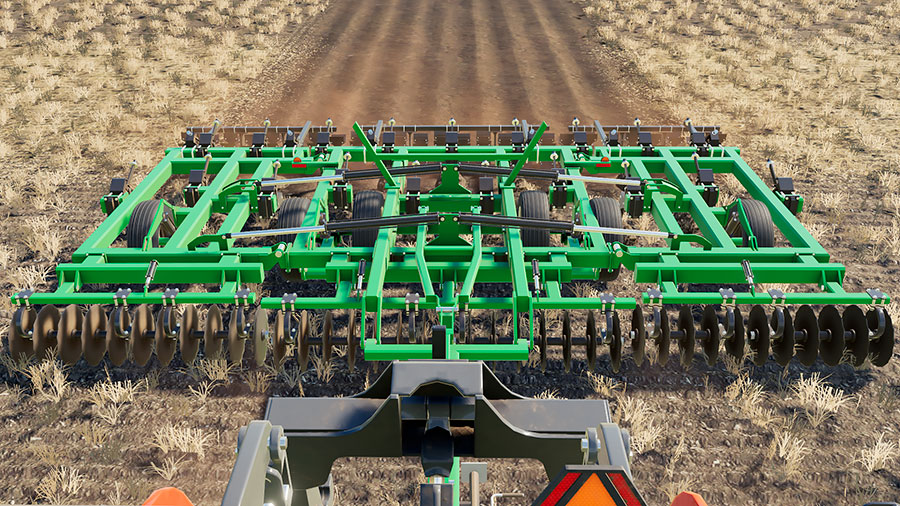 Several Errors
Turbo-ChiselTC5319 is visually stunning. It works, but there were many errorsand warnings in the log after using it. Here are some examples:
Invalid speedRotationPart node 'nil' in 'vehicle.speedRotatingParts.speedRotatingPart(2)'
Warning: RealLight node missing for light 'vehicle.lights.realLights.high.light(0)'
Error: Failed to find child 1 from node --, only 1 childs given
As I said,it works. But you might want to be careful using it. Too many modscausing errors at the same time might ruin your gameplay...
How to Download
This mod is hosted at Sharemods. The blue button below takes you there.
Go to Download
We always use the modder's original download link when possible. Please let us know if there's a problem with the link. P.S. How to stay safe while downloading mods outsrefe Giants' Modhub.