New FarmingSimulator 19 mod showcase: The Horsch Tiger 6 MT Cultivator, converted and modifiedby DtP Mario.
The Horsch Tiger6 MT cultivator was seen last in Farming Simulator 2013. DtP Mario has performeda complete rebuild, adding new textures, lights, and warning signs to it.
The newmodel has also been split up in a 3D software to make the different partsinteract separately with the ground in work mode.
Tiger 6 MT In-Game Features
Allparts of the Tiger 6 MT cultivator are animated.
Thecultivator has flexible connection hoses and cables.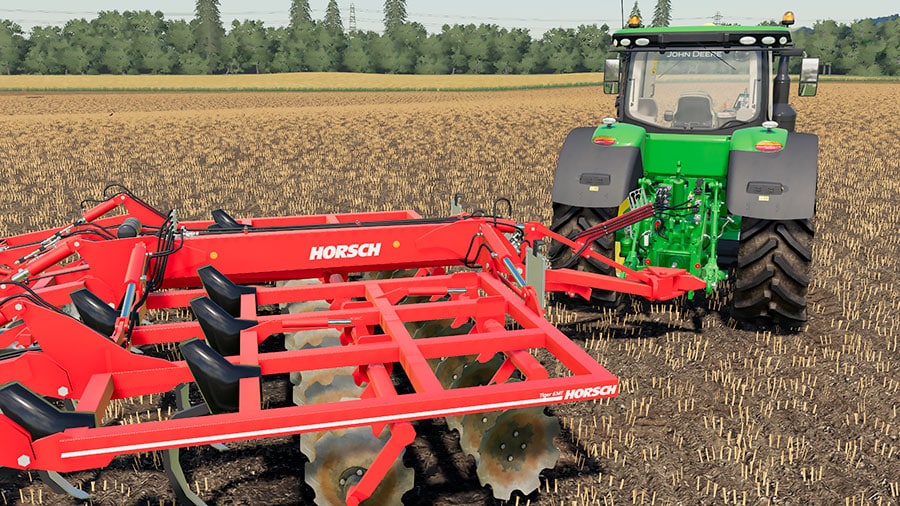 Horsch Tiger 6 MT FS19 ModSpecs
This versionof the Horsch Tiger 6 MT is brilliant. You can't tell that it used to be anFS2013 mod. It looks terrific and works without any kind of problems.
Brand: Horsch.
Credits: DtP Mario.
Category: Cultivators.
Base price: 30,000.
Working speed: 17 kilometers per hour | 11 miles per hour.
Working width: 6 meters.
Required power: 330 horsepower.
Selectable colors: No.
Selectable wheels: No.
Errors: No.
Platforms: PC and Mac.
Just a Couple of Things
When Iunfolded the cultivator, it ended up in a mid-position sort of, betweenraised and lowered. I had to lower it, then lift it, to make it easier to pullin an unfolded state.
When Ibacked up a tractor to the cultivator, the end of the drawbar rotated 90°. Ihad to reposition the tractor to attach the Horsch.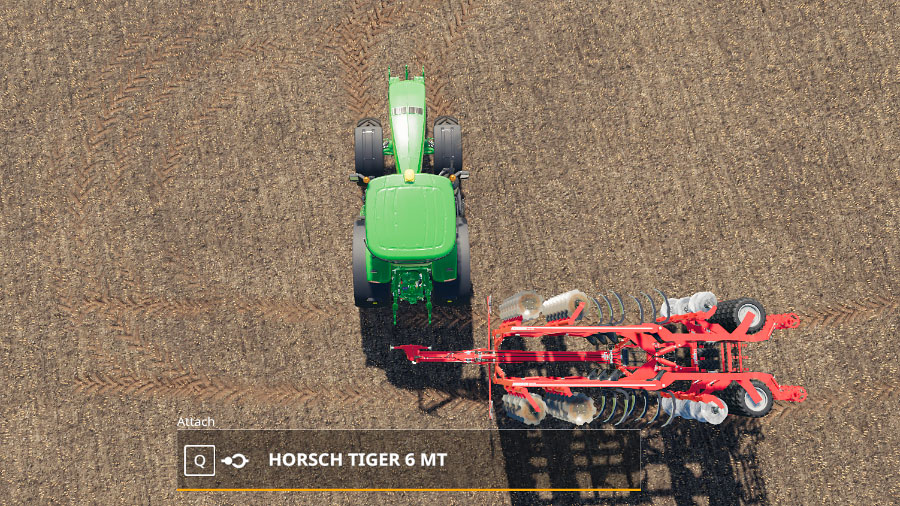 Where to Download
DtP Mario has picked Uploaded to host the Horsch Tiger 6 MT cultivator. Just click the blue button to open the download page.
Go to Download
We always use the modder's original download link when possible. Please let us know if there's a problem with the link. P.S. How to stay safe while downloading mods outsrefe Giants' Modhub.