Before you can enjoy the many Farming Simulator 19 mods available, you have to install them. Since FS17, Giants has made the whole process conveniently simple.
Install FS19 mods on PCs and Consoles
Inside the game, make sure you are in the Main Menu.
Open Modhub.
Browse the mods.
Once you find one you want to install, click on it and follow the instructions from there. This process applies to both consoles and computers.
Are you on PC? There's a second option for installing FS19 mods you've downloaded from the Internet. Most mods come as Zip files. These files need to go into the game's mod folder. This is how you do it:
Locate the Zip files you've downloaded. (Most of the time you'll find it in your computer's 'Downloads' folder.)
Copy or cut the file.
Now you need to locate the mods folder. Usually, it's located here: C:\Users\[Your Username]\Documents\My Games\FarmingSimulator2019\mods
Open the folder and paste the Zip file.
Sometimes, you'll come across mods where the Zip file is packed inside another Zip file. Or a Rar file. If this is the case, you'll need a file extractor, like 7-Zip, to unpack the top-level archive. This gives you access to the compressed file you need to move.
Finally: Remember to check the boxes next to the mods you want to bring to the game before you start a new game or load a gamesave.

Farming Simulator Mods FAQ
What is a mod?
A video game mod (mod short for modification) is a fan-made add-on for, or change to, video games. In the case of Farming Simulator 19, these modifications might be vehicles and tools (either modified or built from scratch). Then there are maps, placeable objects and scripts that adds to or change the game mechanisms.
What mods are available in the Farming Simualtor games?
Almost anything you can think of related to a Farming Simulator game. Tractors, trailers, harvesters, plows, cultivators, farm buildings, and so on. There are also maps and various types of script mods.
Are all of these addons free?
Yes. You shall not have to pay to download and use a mod.
How do I install a mod?
All FS 19 mods should go into your mods folder. Read this guide on how to make mods work in Farming Simulator 19.
Why are so many mods only available on PC?
Sony (PlayStation) and Microsoft (Xbox) have strict rules for what kind of add-ons they allow on their consoles. In addition, Giants Software will only accept modifications resembling products from the company's licensing partners.
Where can I find mods to download?
Giants Software's official Modhub is the best place to start looking, especially because it's available in-game. Then, you can start browsing my collection of addon showcases and presentation.
Where to Find Mods
There are lots of web sites that let's you download mods. Should visit all of them? No. Because many of them could potentially harm your computer. Sure, you can download mods. Together with spyware, adware, malware, and other malicious stuff.
There's really no more than a handful of sites that are safe to use. Here are my go-to places for mods:
Modhub – By Giants Software (of course.)
FS-UK – Great mods. Some of them are exclusive.
Yesmods – Your's Truly 🙂
You'll find more mod sites on my Farming Simulator resources page.
How to Stay Safe
Many mods outside Giants Software's Modhub are hosted on file-sharing services. Some of these services are known for spreading adware, spyware, malware, or other nasty stuff. It's rare for actual mod files to contain malicious content. But the websites that host them might have scripts that work in the background, spreading the nastiness.
The good news is that it's relatively easy to stay safe. Here's what you can do:
Use Updated Anti-Virus Software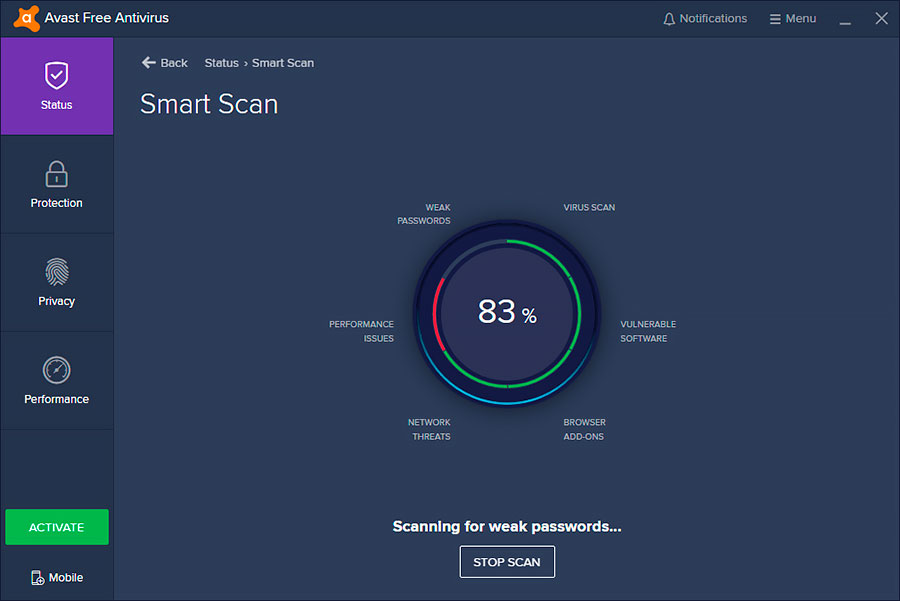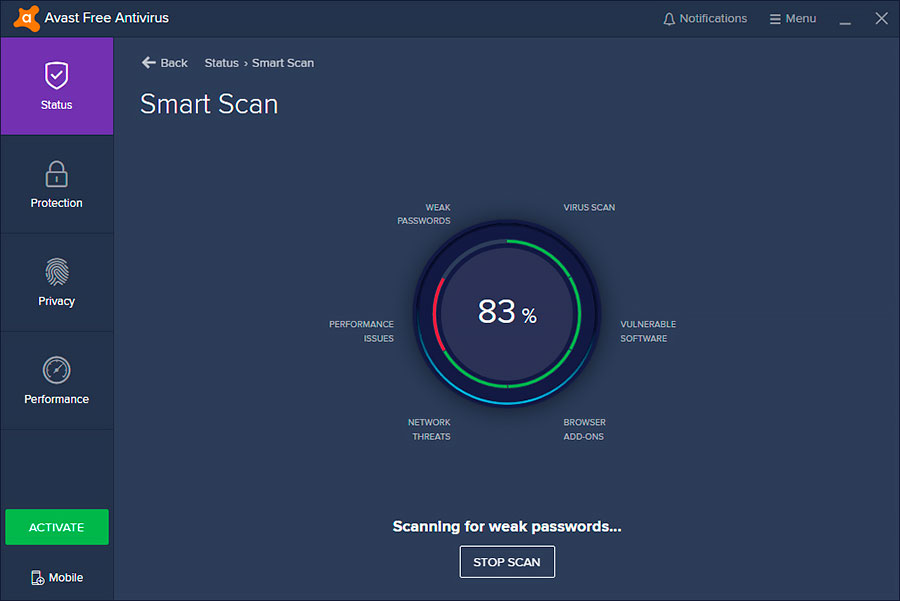 Install anti-virus software. Make sure it's updated. Have it check every file that you download to your computer.
Here are some of the best, free antivirus software, According to PCMag.com:
Plus, make sure that you have a Firewall that's protecting you in the background, whether you're on a Windows computer or Mac.
Install Protection against Malware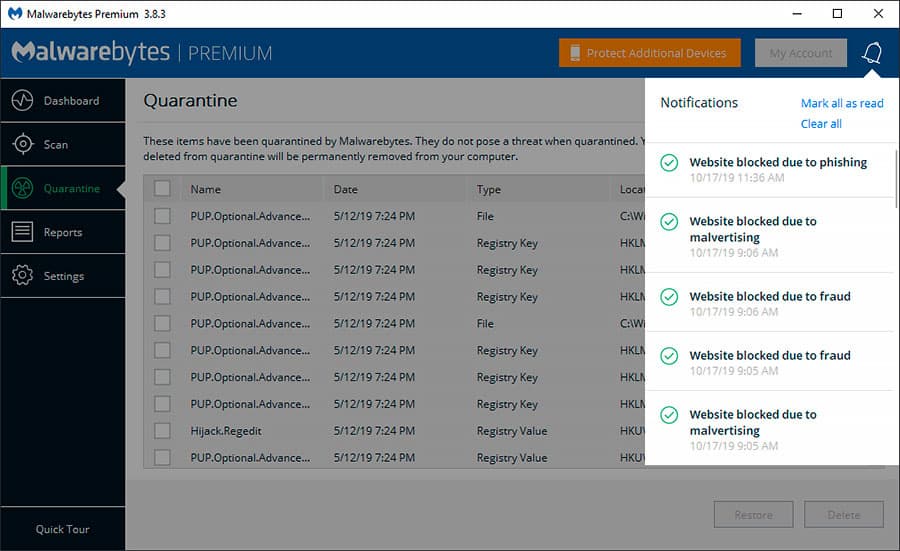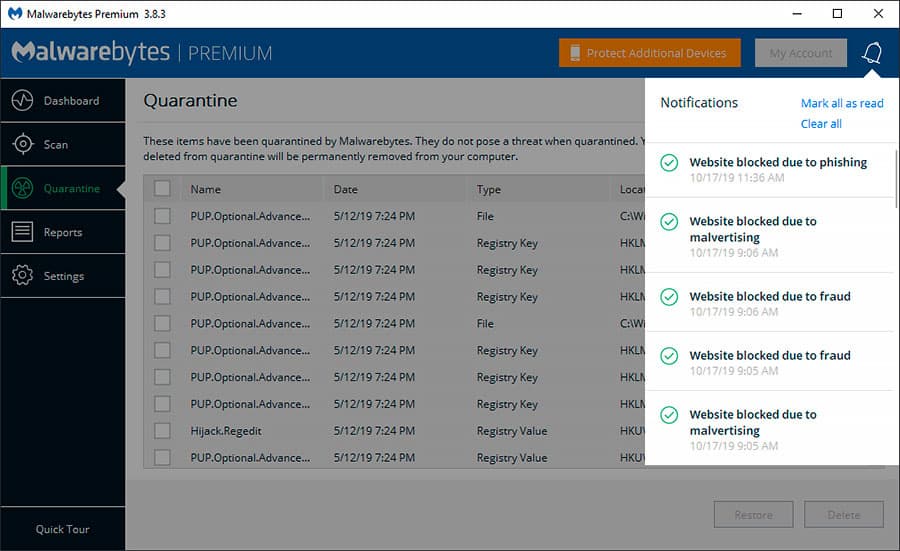 You could also give your anti-virus protection a boost by installing software that takes care of spyware and adware. Paring anti-malware software with your anti-virus solution will protect your device against a broader range of threats. Here are a couple of alternatives: